Ashley Cole: why he still deserves to be recognised as one of game's great left-backs
After strong performances in Chelsea's clean sheets against Atletico Madrid and Liverpool, Ashley Cole finds himself thrust back into the limelight on the eve of the World Cup. Adam Bate makes the case for the experienced full-back...
Last Updated: 30/04/14 10:18am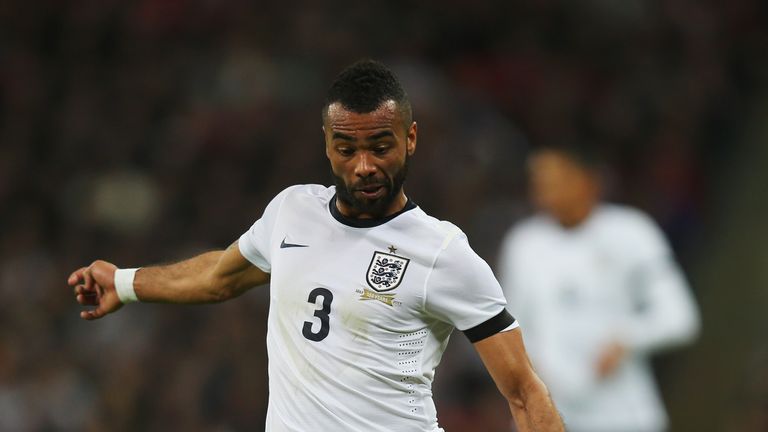 It took 14 minutes for Ashley Cole to showcase his near extra-sensory ability to detect danger. When John Obi Mikel diverted a corner towards his own net, there was Cole to deny Liverpool their breakthrough.
Such goalline clearances have become something of a signature move for Cole throughout his marvellous career. The stops to deny Napoli's Christian Maggio and Barcelona's Cesc Fabregas during Chelsea's barely believable route to Champions League glory in 2012 form a key part of that particular tale.
As a result, it seemed wholly appropriate that he should mark his return in such fashion. Indeed, his overall performance at Anfield was further evidence that Cole remains a quality player. Following on as it did from another backs-to-the-wall effort away to Atletico Madrid last week, it's been a timely reminder of his considerable talents.
That hardly seemed necessary given his record. Jose Mourinho's praise in the summer said plenty. "He is the best in England, as you know, and he is also one of the best in the world," said the Chelsea boss. "I think he is a very complete left-back. He is a perfect player."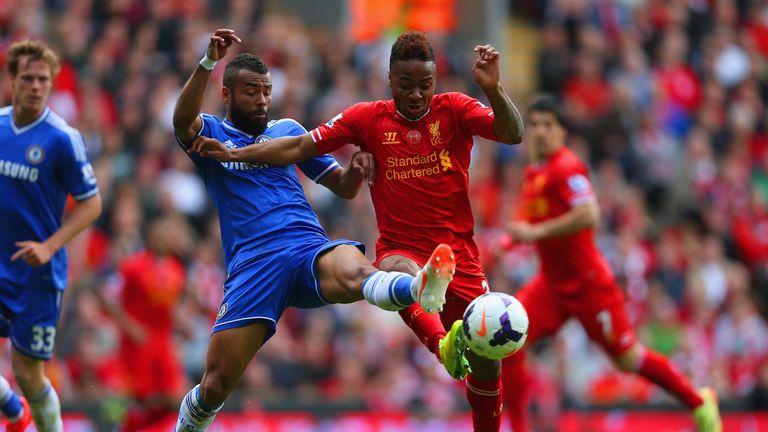 We've become used to such praise. Back in 2012, Carlo Ancelotti remarked that "Ashley Cole is the best left-back in the world at the moment" amid talk of interest in the player from the Italian coach's then club Paris St Germain.
Another fine manager Fabio Capello went into rather more detail in 2010. "He is a really good player, strong when he has to defend and dangerous when he goes forward," said Capello. "He is one of the best left-backs in the world. He's intelligent, his movement is clever and he is quick."
Difficult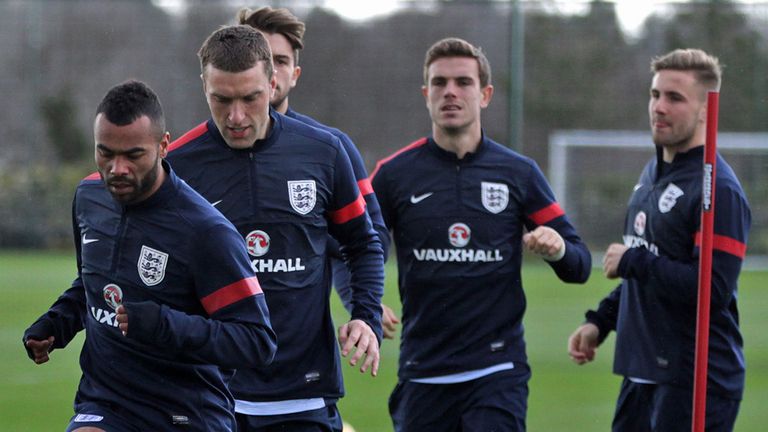 But for all the compliments of the past, this has proven a surprisingly difficult season for Cole. In the ranking of English left-backs, popular opinion has swayed in preference of not only Everton's Leighton Baines but also Southampton's Luke Shaw. Of course, Cole has never been one to court public opinion – "I think everyone wanted me to fail" he told beIn Sports this week - but he'll be rather more concerned by Mourinho's own assessment of his efforts.
A 2-0 defeat at Newcastle in November seems to have been the catalyst for his ousting from the starting line-up. "I'll be making a lot of changes, for sure," said Mourinho after that disappointment. "I hope there'll be a reaction. I'm angry and frustrated with my team."
The consequence was that Cole spent each of the next seven games sat on the bench. With Cesar Azpilicueta switched to left-back, for the first time in his senior career the now 33-year-old defender was not first choice – only returning to the line-up for a home match against Steaua Bucharest after Chelsea conceded three in back-to-back games against Sunderland and Stoke.
Remarkable
Ashley Cole - Recent starts
Liverpool (a) - Won 2-0
Atletico (a) - Drew 0-0
Stoke (h) - Won 1-0
Hull (a) - Won 2-0
Derby (a) - Won 2-0
Southampton (a) - Won 3-0
Swansea (h) - Won 1-0
Cole has featured only intermittently since then. So much so that it might have escaped people's attention that he is currently on a remarkable personal run of clean sheets. Cole has now gone 792 minutes of Premier League, FA Cup and Champions League action without conceding a single goal. That's over 13 hours of football.
It is an achievement surely made trickier by the infrequency of his involvement. After being permitted just 12 minutes on the field since an FA Cup win over Stoke in January, a suspension to Branislav Ivanovic meant Cole had to go from the relative calm of Cobham to the cauldron of the Calderon.
He emphatically delivered, producing what Mourinho called an "amazing performance" against Atletico. The familiar anticipation was evident in the early stages as Cole made several key interceptions and generally looked sharper than he had any right to.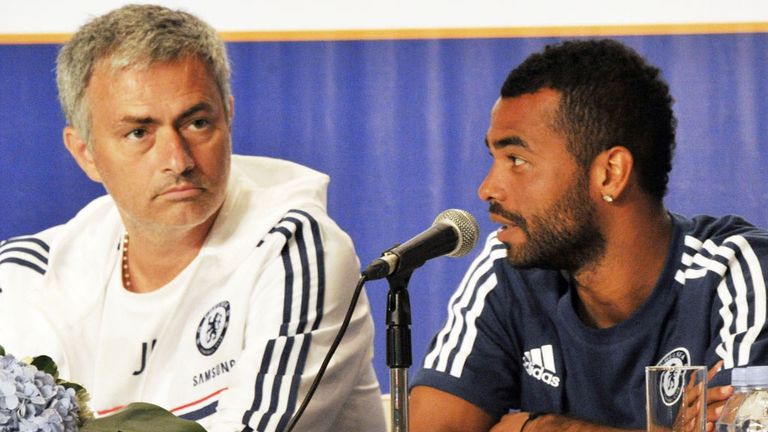 England manager Roy Hodgson will no doubt have been a keen observer over the past week. The one doubt Hodgson might have had is whether Cole could raise himself to the high levels he's set after so long sat among the substitutes. These performances in such big matches that are reminiscent of the pressures associated with a World Cup will have allayed those concerns.
Advantage
Despite finding himself behind Azpilicueta and Ivanovic at Chelsea, this is the advantage Cole has always enjoyed over Shaw. Playing for the Blues provides the chance to play in big games. As Southampton's wonderful season meanders to its conclusion, by way of contrast, Chelsea's campaign still offers the opportunity for Cole to be man of the match in a Champions League final.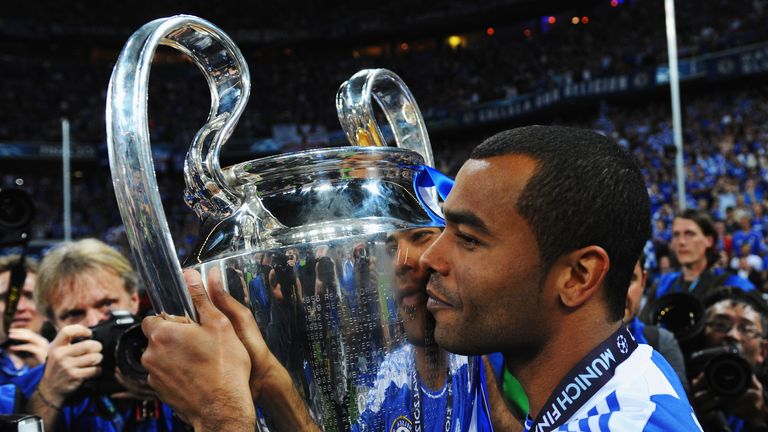 Shaw, for his part, seems fully aware of the situation. "Ashley has nothing to prove," he told The Sun earlier this month. "He has won 107 caps for his country; everyone knows what he can do. When I went to Stamford Bridge I used to watch him closely because I play in his position. There is no question he has been the world's best left-back for the last 10 years - and still is."
This season has called that final claim into doubt. To misquote John Lennon's legendary putdown of Beatles drummer Ringo Starr, how can Cole be the best left-back in the world if he's not even the best left-back at Chelsea?
But the Chelsea man has certainly done enough to show his credentials remain rock solid and why talk of a transfer to Major League Soccer should be considered premature. While Shaw may have to wait for the Euro 2016 qualifiers for his chance, Cole has a fourth World Cup to prepare for. And maybe just maybe a second Champions League triumph to celebrate. 
While Cole remains optimistic of making the plane to Brazil, skysports.com readers are unconvinced he will be part of the squad.
Thousands of you have made your choices using our Squad Selector but the voting favours Shaw joining Baines in Brazil as England's left-back options.
Click here to select your 23-man England squad for the World Cup.