End of an era? Barcelona are bidding to pip Atletico Madrid to La Liga glory amid talk of crisis at the club
Saturday sees La Liga go down to the final day of the season and a showdown between Barcelona and Atletico Madrid at Camp Nou. Victory for Barca will see them crowned champions. Anything less will spark further talk of the demise of a once-great team. Adam Bate has the full story…
Last Updated: 16/05/14 2:51pm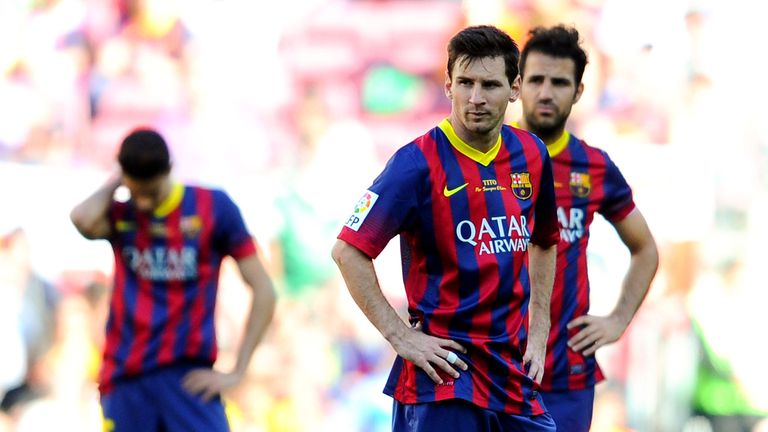 "We were incredibly successful -- 14 titles within four years meant the best era in the club's history -- but such things can also be a curse. I found it increasingly difficult to motivate my team."
Pep Guardiola's candid interview with sponsors Audi went some way to explaining why the iconic Barcelona coach walked away from the gloriously team he'd helped create. But almost two years after his exit those concerns continue to resonate at Camp Nou. Argentine boss Tata Martino is the one carrying the curse with him now.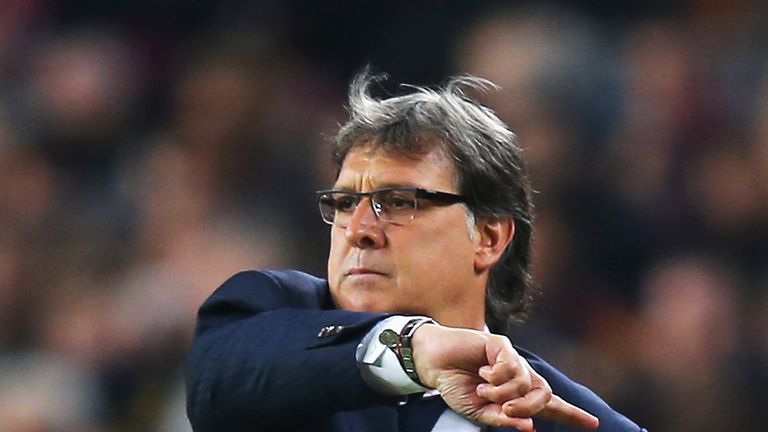 One calamitous month looked to have done for Barca's hopes this season. A failure to beat Atletico Madrid in the home leg of their Champions League quarter final on April Fools' Day precipitated a sequence of nine matches in which the team were able to win just three.
The second leg against Atletico was a disaster as Barca were overwhelmed by their opponents early on and ultimately eliminated from Europe before the semi-final stage for the first time in seven years. Beaten by Granada the following weekend, they were then overpowered by great rivals Real Madrid in the Copa del Rey final.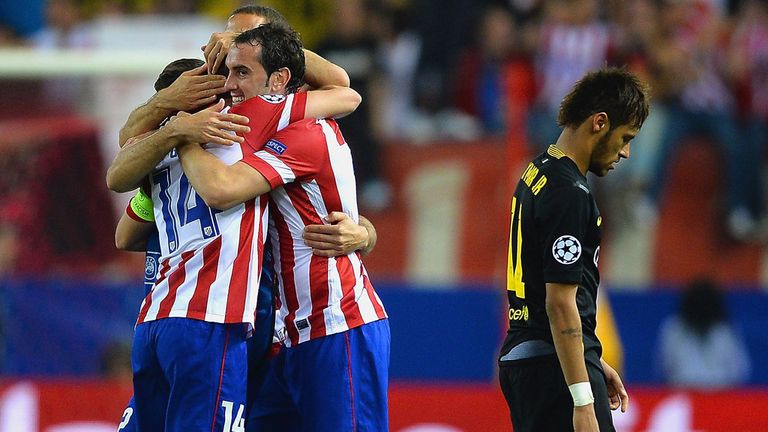 The upshot was that Barcelona had lost three games in a row – something that had not happened to the club in over a decade – and seemingly thrown away three competitions in the space of a week. And yet, it had been coming. Alarming defensive weaknesses and a hitherto uncharacteristic tendency to struggle in the big games had become a habit. Off the field, things were far worse.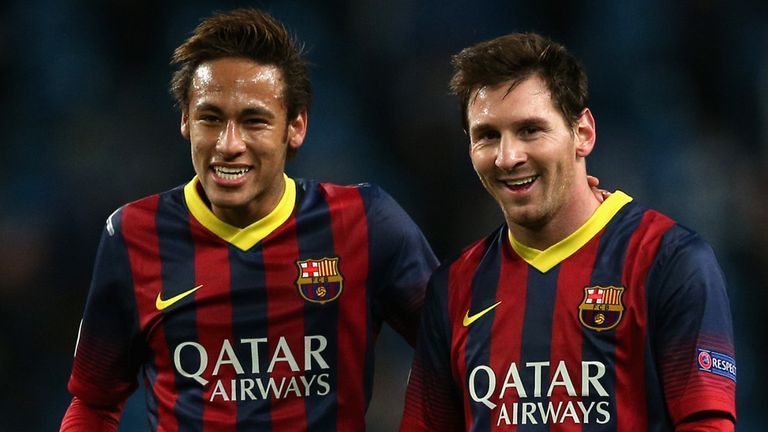 President Sandro Rosell left for not disclosing financial payments regarding the Neymar transfer, plunging the club into election mayhem and a FIFA ban – since suspended – for breaching rules on signing international youngsters was a blow. Of course, in graver news, the sad passing of former coach Tito Vilanova also added to the growing sense that this was the end of an era for the club.
Even Lionel Messi has found himself being questioned. Amid accusations that the Argentine genius was holding something back in World Cup year, much-publicised distance covered stats indicated that only goalkeeper Jose Pinto covered less ground than Messi in that crucial second leg against Atletico… and it was close with Messi edging it 6.8 kilometres to Pinto's 5.3km.
Such lethargy coupled with Martino's bizarre insistence that getting Messi involved was not part of the plan – "we didn't want Messi to engage much in the game" - undermined the widely-held notion that the coach is only there because of his strong relationship with the team's star man.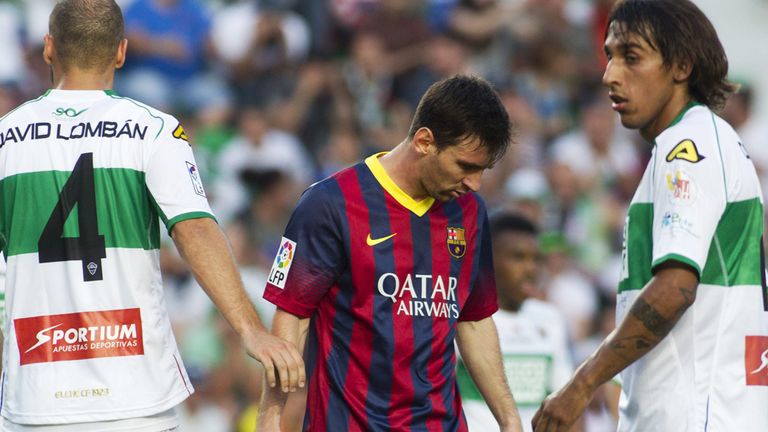 Admittedly, Messi has still passed the 40-goal mark for the season. But his efforts are no longer glossing over the problems. Poor recent form with draws at home to Getafe and away to Elche should have ended Barcelona's title hopes. And yet, here's the thing: Barca can still win it. The Madrid clubs have slipped up too.
"Wait for us to be dying before you kill us off," said Javier Mascherano recently. "We're still alive. Don't kill us yet." He's got a point. If Barcelona win their final home game of the season, they will retain La Liga and be crowned champions of Spain for a 23rd time. Some crisis.
Naturally, it will not be easy against Atletico. The two teams have met five times this season with Barca yet to get a win. Indeed, for much of the campaign Atletico have epitomised everything Barca are not – a team on the up, hungry and pressing how Guardiola's side used to press without being in thrall to the god of possession.  "We are diametrically opposing teams," claims Martino.
Diego Simeone is also quick to emphasise the differences, highlighting the conviction among his own team. "We can envy the economic power of other teams, but when it comes to competitiveness we don't envy anyone," says the Atletico boss. "Sometimes it's not the better team that wins but the team that's more convinced."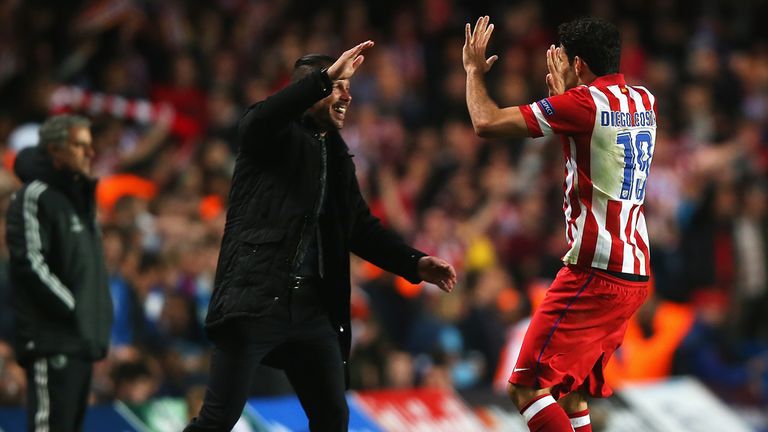 Unfortunately for Simeone, that conviction has been lacking of late. Pressure has shifted from Spain's big two onto Atletico and results have suffered. As it turned out, one win or even two draws against Levante and Malaga in the past fortnight would have been enough for a first league triumph since 1996. Now it is a one-off game to decide the destiny of the title.
Even for the team that's won everything, the one Guardiola found himself struggling to motivate, the clarity of that situation could be enough to inspire one more bravura display from this Barcelona in a packed Camp Nou. The era may still end. But that talk is on hold this Saturday.
"After the weekend we'll talk about lots of things - coaches, players, who goes, who stays," midfielder Andres Iniesta told reporters. "Until then it's not correct to talk about that." More than a club? For Barcelona in their current state of uncertainty, this title showdown represents far more than just a game.