Atletico Madrid looking for Champions League glory in Lisbon as they prove curses can be broken
After winning La Liga, Atletico Madrid go in search of the second part of their mission impossible as they face Real Madrid in Saturday's Champions League final in Lisbon. Adam Bate is there to witness what would be an unsurpassed achievement for a club formerly known as the jinxed ones
Last Updated: 22/05/14 2:37pm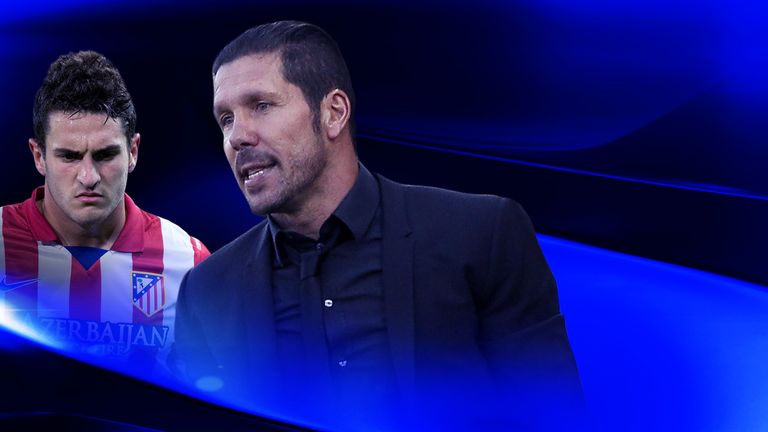 As Lisbon prepares to host Saturday's UEFA Champions League final, Benfica fans continue to bemoan their luck. Last week's penalty shootout loss to Sevilla was their eighth defeat in a European final since - so the story goes - former coach Bela Guttmann cursed the club.
"Curse," barked Record. "Beto was curse enough," screamed the headline from O Jogo, in reference to the Portuguese goalkeeper who had denied them. But any Benfica supporters looking for positives should appreciate inspiration is not far away. Atletico Madrid are in town.
After all, Diego Simeone's side arrive in Lisbon from over the border in Spain to contest the Champions League final having been busy rewriting record books and breaking the spell of Real Madrid and Barcelona - no mean feat in itself.
It was not long ago when many were convinced no other team could win La Liga - and with good reason given the third-placed side had failed to get within 17 points of the winners in each of the previous five seasons. Simeone himself had labelled the league "boring" due to the dominance of the big two.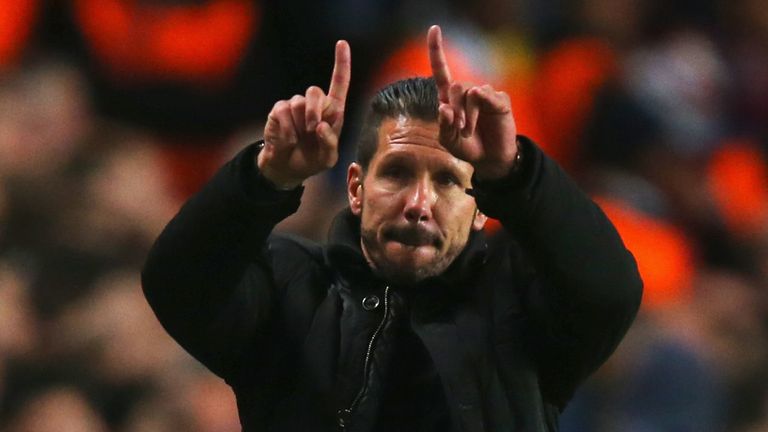 Believing Atletico were the team capable of ending the status quo seemed like folly. This is the club known as El Pupas - the jinxed ones - ever since a freak goal in the last minute of extra time denied them victory in the 1974 European Cup final. As Spanish football expert Sid Lowe once wrote: "Atletico Madrid are a joke. Not a very good one."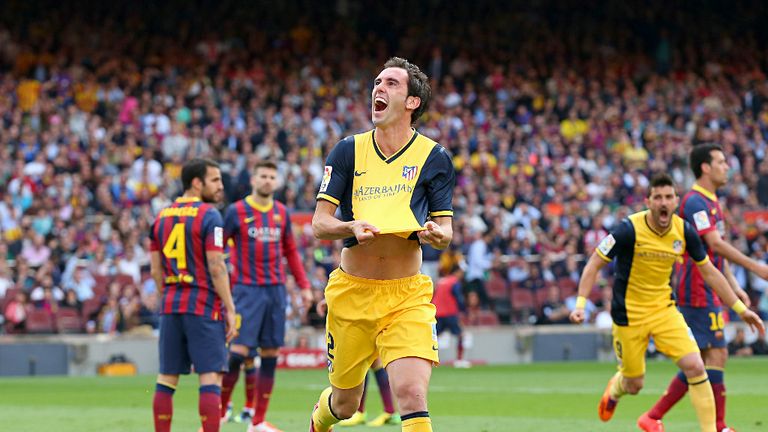 Last weekend could well have seen another chapter added to that bad joke-book. As it had turned out, Atletico needed just two points from their final three games to secure a first title in 18 years. They promptly lost to Levante, drew at home to Malaga and went a goal down to Barcelona on the last day. Diego Costa and Arda Turan departed injured. Return of El Pupas.
But something has changed at Atletico. These players are not weighed down by talk of curses and neither is their manager. "I never thought for a moment that the team would not be able to do it," said Simeone after Diego Godin's header had earned the draw required. "They always have a response, the bigger the challenge is, the more determined they are to achieve it."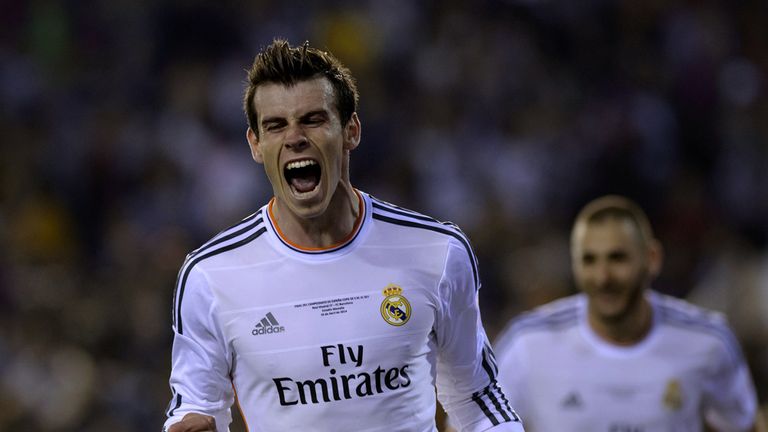 One big challenge awaits Atletico. Real Madrid stand in their way. The self-proclaimed kings of Europe are eyeing a 10th crown that would deny their city rivals a first, 40 years after it was wrestled from their grasp. Typically, Real's team is littered with stars.
The Galacticos branding has been shed but little has changed. In Cristiano Ronaldo, Real possess the world's best player. In Gareth Bale, they boast the most expensive. Of their likely front six at the Estadio da Luz at the weekend, Angel di Maria will be the 'cheapest' among them and he was acquired for an initial fee of €25million.
While it would be wrong to cast Atletico as paupers, the contrast is stark. Skipper Gabi as well as Spain internationals Koke and Mario Suarez are products of Atletico's youth team. Full-backs Juanfran and Filipe Luis played for Real Madrid B. Thibaut Courtois is on loan from Chelsea and the team's most famous player, David Villa, was discarded by Barcelona last summer.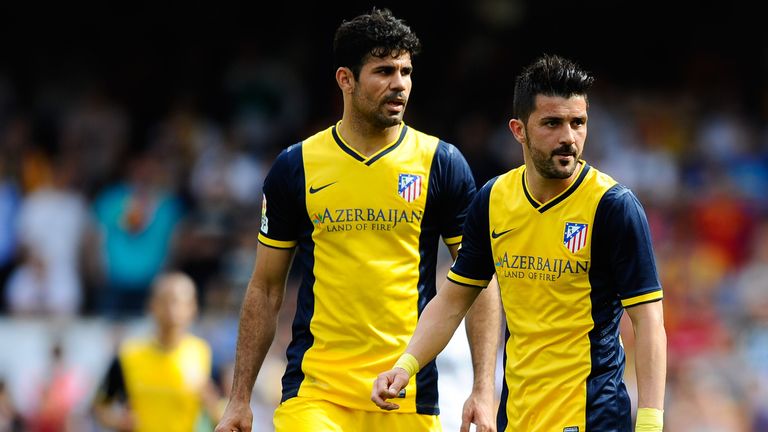 Dominant defender Miranda has failed to earn a call-up for Brazil's World Cup squad and powerful attacking-midfielder Raul Garcia remains uncapped by Spain. Star man Diego Costa has already represented both those countries as well as eight different clubs on a circuitous route to the top of his profession.
Ultimate Weekend
A sporting spectacular awaits later this month - from 22nd to 25th May Sky Sports will show live coverage of the BMW PGA Championship, the Monaco Grand Prix, the UEFA Champions League Final, the Heineken Cup Final, the Championship Play-Off Final, England v Sri Lanka ODI cricket and much more. Don't miss the ultimate weekend live only on Sky Sports, your home of live sport. Upgrade in minutes or buy a NOW TV Sky Sports Day Pass.
Evidently, by the standards of Europe's elite, this is a collection of hopefuls, has-beens, cast-offs and drifters being asked to make history at the highest level. And history it would undoubtedly be.
Over the past decade, the Champions League has been won by Barcelona, AC Milan, Manchester United, Bayern Munich, Liverpool and Chelsea. It is a who's who of Europe's traditional heavyweights with the biggest two upsets being provided by the last two names - the now five-time champions and just about the richest club on the planet. 
You have to go back to Porto's success in 2004 for anything ostensibly similar. There was a bright young coach in Jose Mourinho looking animated on the touchline and a team based on collective endeavour. Nevertheless, there can be no doubting an Atletico win on Saturday would surpass even that mighty achievement.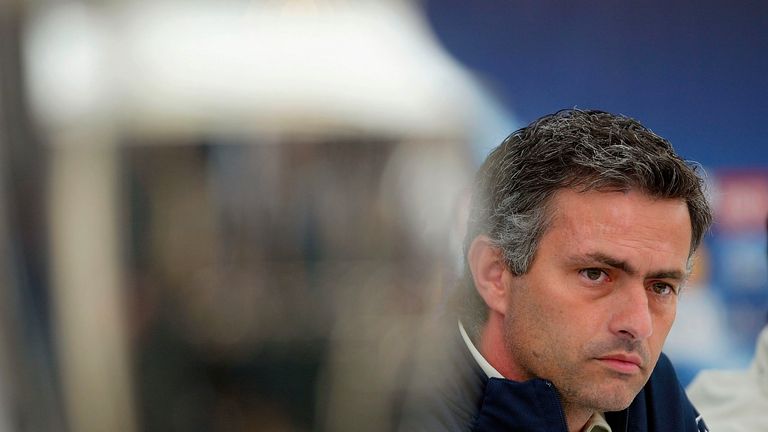 Retaining the Portuguese title is one thing but seeing off the threat of Spain's big beasts is quite another. Moreover, this Real Madrid side promise to be very different final opponents to that Monaco team. To put it another way, back then, Porto had won the European Cup more recently than, until last week, Atletico had won their previous domestic title.
After events at Camp Nou, that particular wait is now over and Simeone's side have already secured a place in history. But they are one game away from something truly astonishing. And in the city where football curses remain a sore subject, Atletico Madrid are ready to banish talk of El Pupas forever.