What next for Diego Simeone? A look at the options now facing the in-demand Atletico Madrid manager
Atletico Madrid's miracle season fell just short of a remarkable denouement in Lisbon as they lost 4-1 to Real Madrid in the Champions League final. Adam Bate was in the Estadio da Luz to see Diego Simeone's bid for glory and wonders what's next for the charismatic Argentine coach...
Last Updated: 26/05/14 10:24am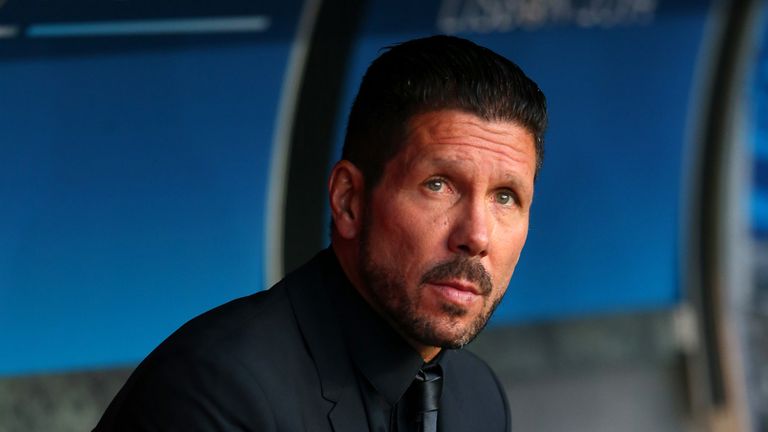 "For everyone at the club, he is like a god. He arrived at the club and changed everything. What he says, comes true. We follow him. If he asks us to jump from a bridge, we jump. We're very proud he's our coach."
It's quite the endorsement. But Atletico Madrid midfielder Tiago's assessment of his manager Diego Simeone is merely a reflection of the impact that the Argentine coach has had. The journey has been remarkable. In Lisbon on Saturday, that journey took Atletico to within moments of a first Champions League victory in the club's history.
It's been the perfect synergy of manager, players and club. Nobody – least of all the players themselves – would dare pretend this group could have achieved what they have under anyone else. Skipper Gabi –uncapped at 30 but now looking like a world-beater – epitomises the transformation. It's a coaching triumph.
Essentially, this wasn't supposed to happen. Simeone had been captain the last time Atletico won La Liga 18 years ago, but things are different now. The 44-year-old has had to shed more than an inferiority complex in order to do it again. He's succeeded in an era when logic dictated that this would be a financial impossibility.
The statistical anecdotes are well known. A smaller wage bill than Queens Park Rangers. An entire squad assembled for less than Champions League final opponents Real Madrid paid for Gareth Bale. You get the idea. But mention of money raises an unwelcome addendum to a romantic tale. The question must be asked – What now for Diego Simeone and Atletico Madrid?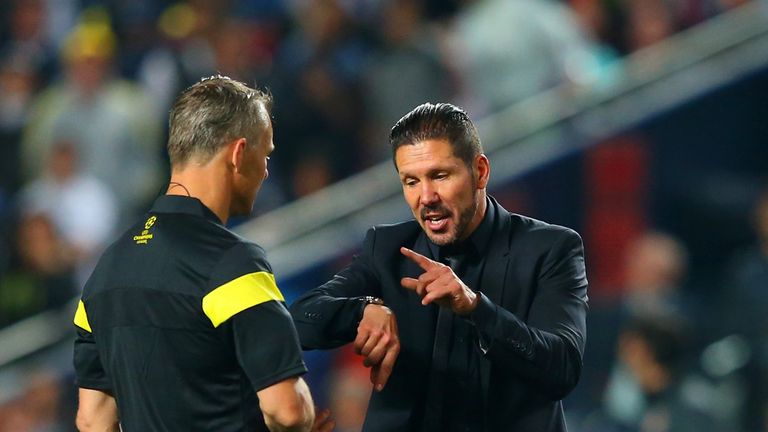 After all, these amusing little lines do more than illustrate the feat Simeone has achieved at the Vicente Calderon. They highlight the handcuffs that will continue to restrict him in Madrid. There will be Champions League money and maybe hope of an improved TV deal, but the financial reality will not alter dramatically. Atletico Madrid's debt is reportedly approaching half a billion euros.
That means players will leave. They say any top team needs to be built on a strong goalkeeper and a quality striker. Well, the impressive Thibaut Courtois remains Chelsea's property and 35-goal forward Diego Costa could soon be heading in precisely the same direction.
The chief reason why the exodus will not be greater hints at another issue facing the club in the not-too-distant future: This is not a young squad. While the wider public might have been alerted to the talents of Filipe Luis, Miranda, Diego Godin, Juanfran, Raul Garcia and Arda Turan only recently, not one of them is under the age of 27. A rebuilding job will be required soon enough.
Challenge
It will surely prove a challenge to raise this group of players to these same levels once again. Pep Guardiola recently admitted he found it increasingly difficult to motivate his Barcelona team – and he wasn't losing the services of Lionel Messi & Co in the process. Doing it once is hard. Doing it again is even harder.
There are lessons elsewhere. Borussia Dortmund manager Jurgen Klopp has so far resisted the urge to leave and continued to fight against the tide of exiting players. Why leave a club where you are loved? But Simeone can hardly fail to have noticed that BVB's initial surge has been quelled. The big beasts bite back. And yet, the next move is hardly a straightforward one.
In Simeone's case, the situation is complicated by the fact that his family remains far away in South America. His three sons continue to live in Argentina with Simeone unwilling to uproot them at a delicate age. "I am fulfilled professionally but it's hard on the human side, because you're away from the people you want," he told El Grafico last year.
As a result, the Argentina job would hold obvious appeal. There is an excitement in his homeland about Simeone's achievements at Atletico – one that would have surely reached a crescendo with a Champions League win that could have led to Club World Cup success in December with all the resonance that would entail. Even without it, the influential Julio Grondona remains an admirer.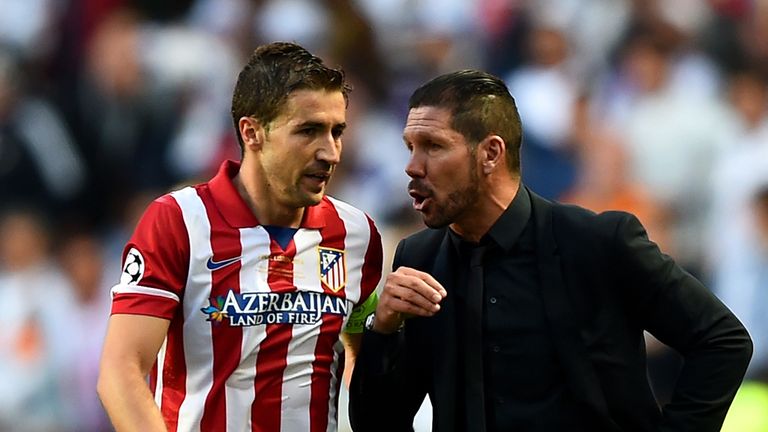 Of course, romance dictates that Simeone is already home. They'll tell you that he loves Atletico. But it is surely his family that he loves. Instead, Simeone's presence in Europe reflects his steely determination – an indication of the sacrifices he will make to succeed. He's here to be a football coach. He's here to have the best career possible.
Consequently, the principal reason to eschew offers from elsewhere in Europe is that they are simply not that tempting. Tottenham would be a backward step in a country that does not speak his native tongue. Inter would appeal as another of Simeone's former clubs but their potential in the short term is not obvious. The artificial paradise of Monaco offers money but little else for now.
For all the admiration foisted upon him and for all the difficult challenges ahead, Atletico might just remain the best option for Simeone. Armed with wit, cunning and a team sculpted in his image, they've already pulled off what the man himself called the impossible – why not do it again? One thing is for sure - When the time does come to move on, he won't be short of offers.