Toure Q&A
"Football is something big; it is something exceptional that we do" - Ivory Coast's 'golden generation' will want to end on a high at the 2014 World Cup. Can they achieve their target? Yaya Toure answers that question and more as he and his countrymen prepare for a last hurrah...
By Peter Fraser - Follow me on Twitter @PeteFraser_
Last Updated: 09/06/14 10:08am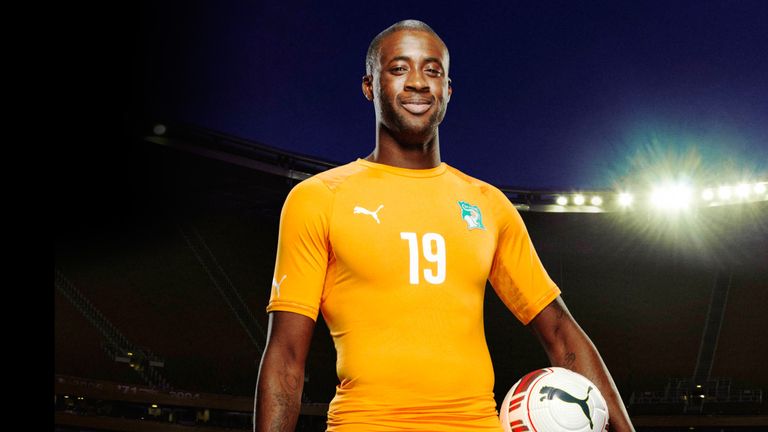 The World Cup is a special occasion for any player but the 2014 finals are carrying extra significance for Ivory Coast. Ahead of this summer, a group of men from the east African nation are facing what is expected to be their international curtain call.
The likes of Didier Drogba and most-capped player Didier Zokora have for many years been parts of that old footballing cliché of a 'golden generation'. However, they are similarly a generation who have failed to fulfil their potential.
A tag as Africa's best team, on paper - at least, has usually proved a hindrance to Ivory Coast. At their only two World Cup appearances, they went out in the group stages in both 2006 and 2010. Meanwhile, in recent years, they have also suffered two Africa Cup of Nations final defeats and three other premature exits.
What has kept Ivory Coast going is the talents of men such as captain and top goalscorer Drogba and, with the likes of Swansea City's Wilfried Bony representing the next era, these players will be determined to finally sample international success.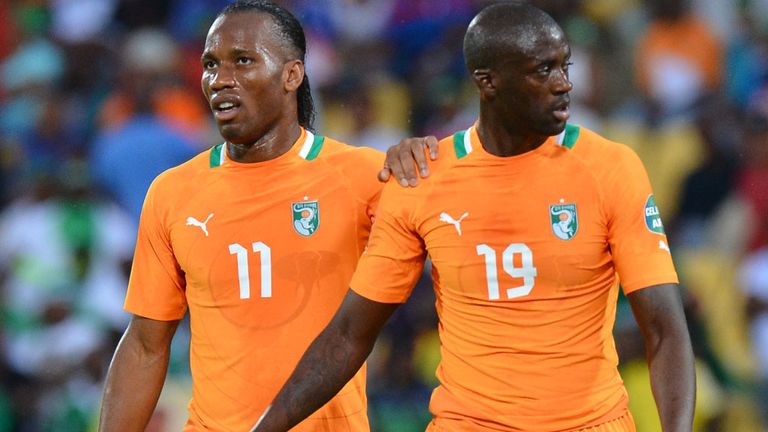 Not only that but a tight team bond, formed against the backdrop of unifying Ivory Coast against a history of civil war, has developed an almost unique kinship among the country's squad.
I think the most important thing, especially if you are talking about underestimating your adversary, is to be present on 'D-Day'
Yaya Toure
Many of the players have been friends since Academy club level in careers which have carried over two decades. Indeed, at the 2010 World Cup, 13 members of Ivory Coast's squad were graduates of ASEC Mimosas, the country's most-famous club.
Yaya Toure and his older brother, Kolo, are two such ASEC graduates and the younger of the siblings, aged 31, knows the 2014 World Cup in Brazil will likely be the last chance to shine for his country on football's grandest stage.
Here, in a Q&A with PUMA - Ivory Coast's national kit sponsors, Manchester City midfielder Yaya Toure discusses the World Cup, where Sabri Lamouchi's team face Japan, Colombia and Greece in Group C, and the importance of football in Africa.
This could potentially be the final time you play in the World Cup. It is also the case of a lot of other players from the same generation: Drogba, Zokora and your brother, Kolo, for example. Do you think knowing this gives you extra motivation or, oppositely, does it increase pressure going into the competition?
"It definitely gives me extra motivation. Why? Because this generation that we have - it is true that it arrived at the right moment when were all the right age for it - and as it went along, we grew and played together. I think that we gained experience and now, we do not want any negativity. We want positivity. I think with the team, the happier we are, the tighter and more intelligent we will be on the field. And since it could be the last World Cup for some of us, I think it is worth it to put in the effort. I think we are more serious and more competitive and that is the spirit we are bringing with us to the competition. Ultimately, it depends on the physical states of the players that will arrive. I hope that we will not have any injuries and that physically we will be good because Japan will be a very physical match. It will be the first match and they will be fresh, so, yeah, it will be very difficult. It is a playable group, but I think that if we are a lot more serious and we apply ourselves, it could go very well."
What is the Ivory Coast's most powerful strength?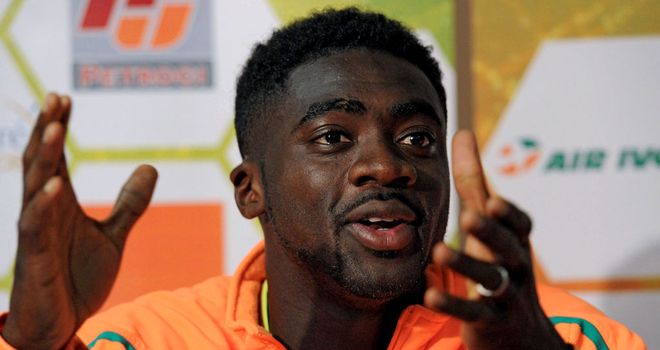 "I think it is the attack. Offensively, we have players who can make a difference at any moment. But it is true that when there is a big strength, there is always a weakness and it is true that defensively, we have quite a few things to sort out. But I think that we are on the right path. It has not been long since our match against Senegal when they created a number of problems for us because, defensively, we were not tough enough - we were not aggressive enough. But we are training ourselves to overcome these hurdles, to work on our weaknesses, because the World Cup is right around the corner and even the tiniest error could be our downfall, so I think one needs to be prepared before going."
Some people think that Group C is the easiest group in the competition, or, perhaps, the most open. Do you see it this way?
"I would say yes, the most open, because any team could progress to the next stage. All the teams stand a chance, but it will depend on the first match. Those who have a good start to the competition, I think, will have a good chance of continuing. But one should not rely on that idea, because we know that Colombia have been fourth or fifth in the FIFA rankings. And Greece are always a team that should not be underestimated. Japan are one of the most physical teams in their efforts. They work together and are difficult to beat. They are inexhaustible. So, with that, it will be very, very complicated. Us, as players, as participants, I think we know what to expect in terms of public opinion. They will say it will be easy enough for us, because we have Drogba and Gervinho and that could be true, but do not forget that underestimating your opponent is already losing a battle. Today, I think the most important thing - especially if you are talking about underestimating your adversary - is to be there and to be present on 'D-Day'."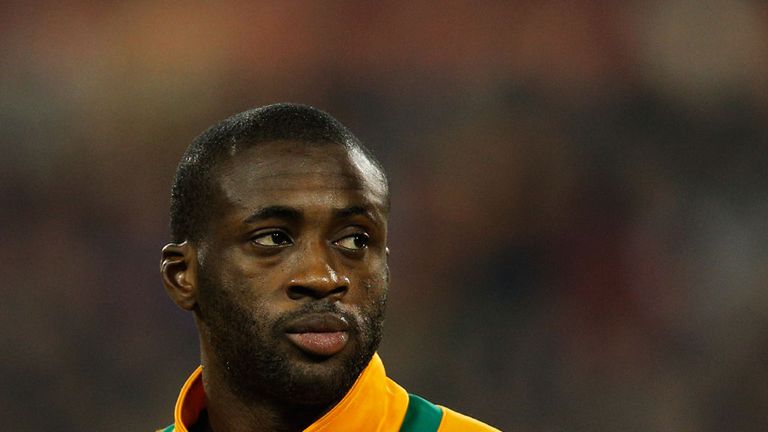 What is your ambition for this World Cup? What will make you say at the end of the tournament, 'That was good. That was a success'?
"Well, I am not as vain as that, but okay, I think that already, the objective for Africans is to go as far as possible. I think that the goal of Africa today is to get to the semi-finals or maybe the finals. Without underestimating our adversaries: there is Spain, Brazil, Argentina and plus, it is in South America, so it is going to be very, very complicated. But, we do not know. The most important thing for us is to take things a step at a time. If we pass the first round, we will be up against Italy, Uruguay and England, which will also be very tough. I think for us the goal is to pass the first round. And after that, we will see."
Do you think that countries like Germany or England, those that are not used to Brazil's hot and humid climate, will be at a disadvantage in the competition?
"A little bit, because if you are playing in temperatures of 30, 35 degrees like us Africans who are more or less used to it, it is still difficult. We often see eliminations whether it is the Africa Cup of Nations or the World Cup. The African zone has to go play on the terrain in Mozambique. It is interesting. It is 40 degrees out and it is difficult. And well, I think that there will certainly be an advantage, but it is not enough. It will not be enough of an advantage, because today, all countries, big football countries, are well prepared for this. I am not saying that they are going to arrive with umbrellas on their heads, no. But they play physically and it is for this reason that I said it depends on a player's physical state: a player that does well in all his matches arrives in Brazil and even if it is cold or even if it is nice out, the player's physique will suffer a little bit. So, I think the most important thing will be to be fresh and also not to get injured."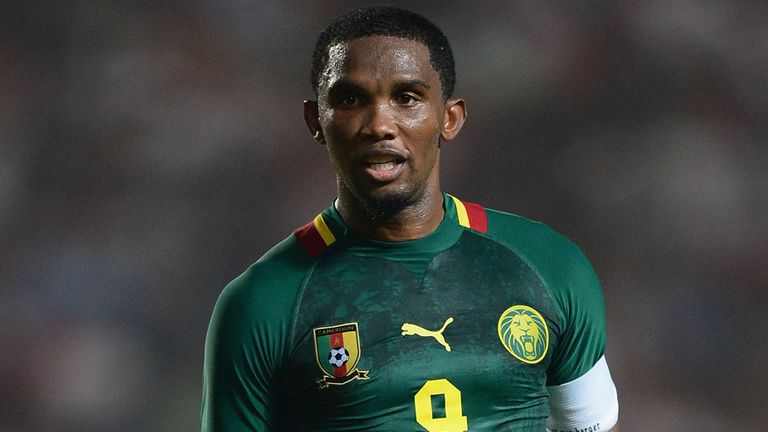 If the Ivory Coast had not qualified for the World Cup, which team would you have supported?
"Cameroon. It is true that we are friends, but I really like Cameroon. And Ghana and Nigeria. I like Nigeria, because Stephen Keshi is a great manager, and Cameroon, because of Samuel Eto'o, who is a good friend. Ghana I like because of Asamoah Gyan, Michael Essien, all these players, it is like a family - like friends. An African cannot help but support an African."
Almost more so than any other continent or country, African football seems to have a spirit - a certain passion - surrounding the national teams. In your opinion, what do you think fuels this passion or enthusiasm towards the African national teams?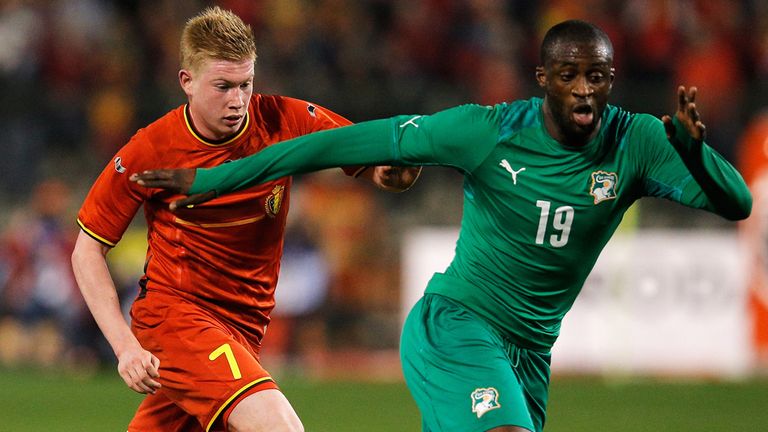 "I think in our day, there is a lot of enthusiasm in Africa, because, when we compare it to other continents, the African continent is not so rich in sport. That is to say that, in Africa, there is only football. In Europe, there is football, there is basketball, there is American Football, there is really a lot of sport for people to play and to watch. So, because of this, I think that people in Africa have more hope in football. For example, if you take 10 Africans, at least nine out of the 10 will be good at football, because they have a passion for it. Football is something big, it is something exceptional that we do, because, for those nine Africans, they live only to play football and they sleep only to play football. That is why players like us - those who play in Europe in the big clubs - we are idolised, we are loved. When they see us, it is exceptional and they are very happy."
Can you talk a little bit about your best experience or your best memory with the national team?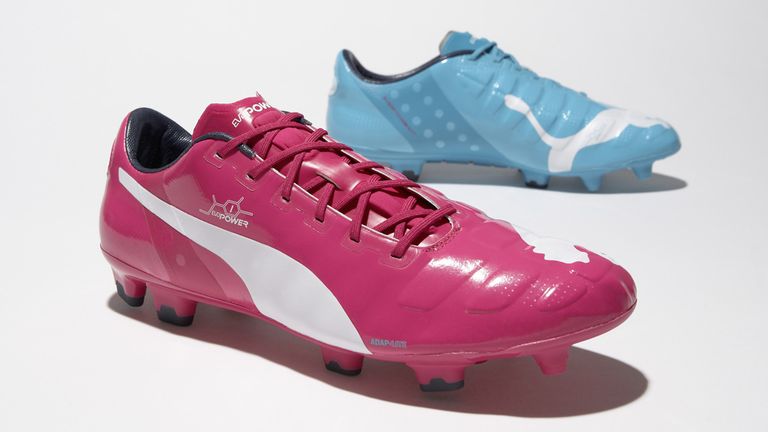 "There has been quite a few. I think in 2006 that I had one of the best experiences with the team. It was my first Africa Cup of Nations and we unfortunately were eliminated in the finals during a penalty shootout. The second great memory I have is the Africa Cup of Nations in Ghana in 2008. There, we were really good - a superb team, very in sync. We played and beat almost all our adversaries with two or three goals difference. We were eliminated in the semi-finals by Egypt who made a swift turnaround and that was it, they even won the tournament. But I hope that at some point the same thing will happen in our favour."
Yaya Toure wears the new Ivory Coast World Cup kit by PUMA, available from Kitbag.com, and the PUMA evoPOWER 1 Tricks, available from ProDirectSoccer.com. For more information on PUMA's national kit sponsorships and evoPOWER and evoSPEED boot ranges, head to www.puma.com/football