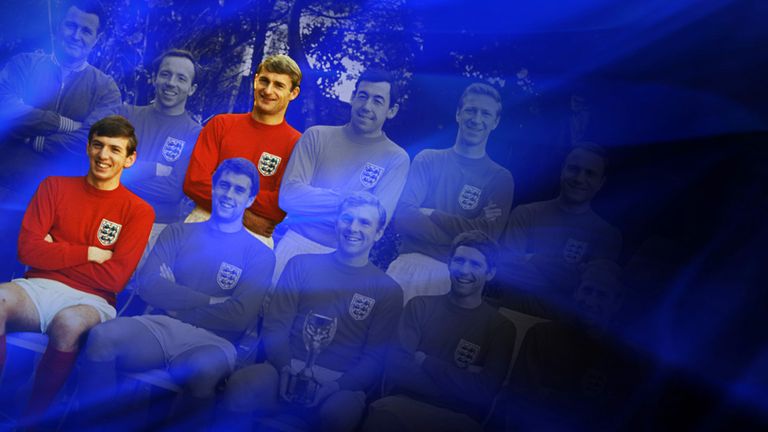 There are only a select group of Englishmen who can call themselves World Cup-winning footballers.
Geoff Hurst's hat-trick and captain Bobby Moore, holding the Jules Rimmet trophy aloft at Wembley, are the standout memories from that 4-2 win over West Germany after extra time in 1966 but the contributions of others will also never be forgotten. 
West Ham United's Martin Peters was England's other goalscorer in the final while Hurst's strike partner, Liverpool's Roger Hunt, had netted twice in the group stages earlier in the campaign. 
Roy Hodgson and his current England squad will be hoping to follow in the footsteps of those heroes from the Sixties when things get under way in Brazil and we asked Peters and Hunt what it takes.
What does it feel like to win the World Cup for England?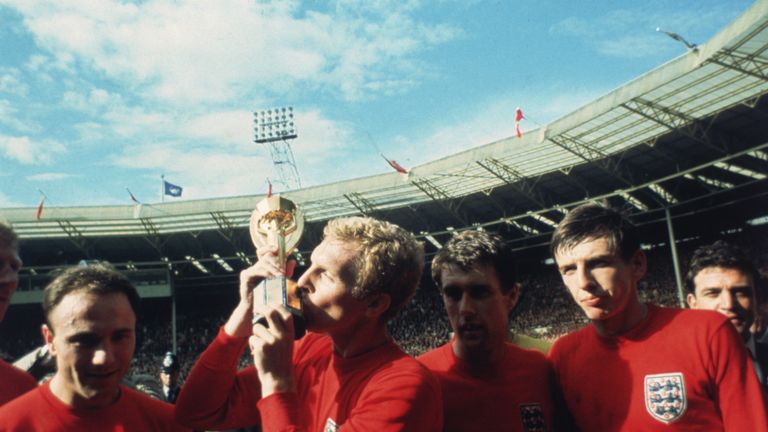 Blast From The Past
World Cup final: England v West Germany, Wembley Stadium
Date: 30th July 1966
Score: 4-2 to England (AET)
Attendance: 98,000
Final word: "And here comes Hurst. He's got... some people are on the pitch, they think it's all over. It is now! It's four!"
Martin Peters: "I still love it to bits. It was a great time, and such a long time ago now. For me to be in the winning team was quite unbelievable. I get called on quite a bit and people recognise me and say, 'hello, Martin, how are you?'. The greatest thing was we were playing in England; it was fantastic. Having the great support behind us at Wembley in the games was fantastic."
Roger Hunt: "After the final, I went back to club training three days later. Liverpool boss Bill Shankly, being a Scotsman, was not too keen that we had won the World Cup. It did not seem such a big deal at the time; it is only later that its significance has sunk in. As the years have gone on with England having failed to win it again - although we have gone close a couple of times - it has become an iconic sporting moment. I guess if we had won it again since we would not be talking about 1966 now, would we?"
Tell us a little bit about those days in 1966. Are they fond memories?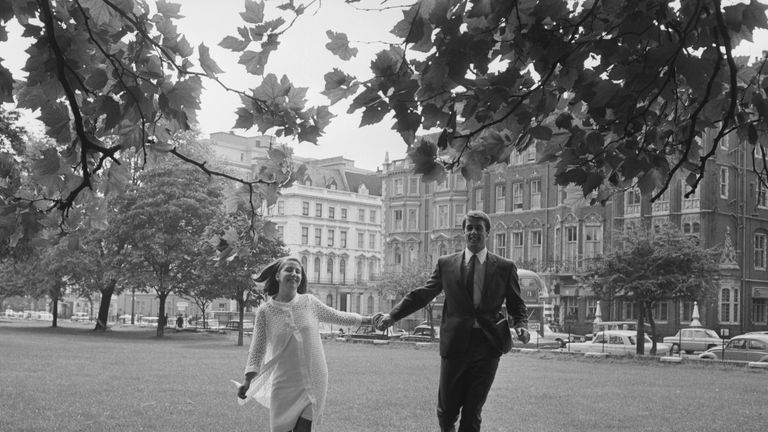 The pressure was enormous going into the tournament. The whole country expected us to win
Roger Hunt
MP: "It is amazing, really, that in the very first game against Uruguay, Geoff Hurst and myself did not get picked to play and we drew 0-0. I came in the next game and we played a couple more games before Geoff came in for the quarter-finals. It was great for me, because I knew how Geoff and Bobby Moore played from club level with West Ham. I was on the left of midfield and had Bobby behind me at centre-back and Geoff in front of me as a striker. We used to work great goals together. I always tell people that West Ham won the World Cup!"
RH: "When the tournament got under way, I started the first game against Uruguay up front with Jimmy Greaves. We did not play too well and it finished in a goalless draw. Geoff was a bit more physical and better in the air. West Ham with Ron Greenwood had fine-tuned some moves over the years that the England team actually copied. You can see one of them replicated with Geoff's goal against Argentina in the quarter-final. Whenever Martin crossed it to Geoff, he just knew where his team-mate would be. Peters was on the left, and it did not matter where Geoff was, he would just hit it to the near post. By this time Geoff, whenever Martin got the ball in that position, would make his move. If you watch it on TV, it is a fantastic goal against Argentina and one he scored often for West Ham."
What does it take to win a World Cup with England?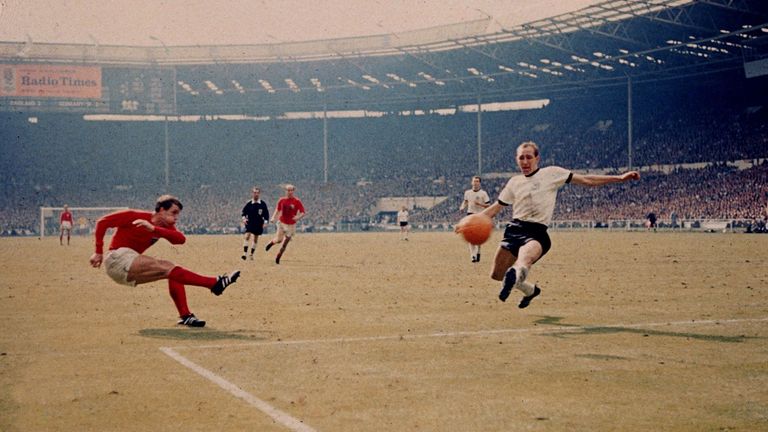 MP: "It is important for everyone to be in form; not just one particular person. From right-back to left wing, you have all got to be playing well. You have all got to help each other and make sure you get out there and score some goals."
RH: "The pressure was enormous going into the tournament. The whole country expected us to win. Alf Ramsey had said before it got under way that we would win the World Cup. We had not lost a game for quite a while and had a good record of consecutive wins and draws dating back to the previous World Cup. Having not really been beaten for a long time, there was no escaping that level of expectancy."
How important is an inspirational captain in a World Cup-winning England team? Can Steven Gerrard emulate Bobby Moore?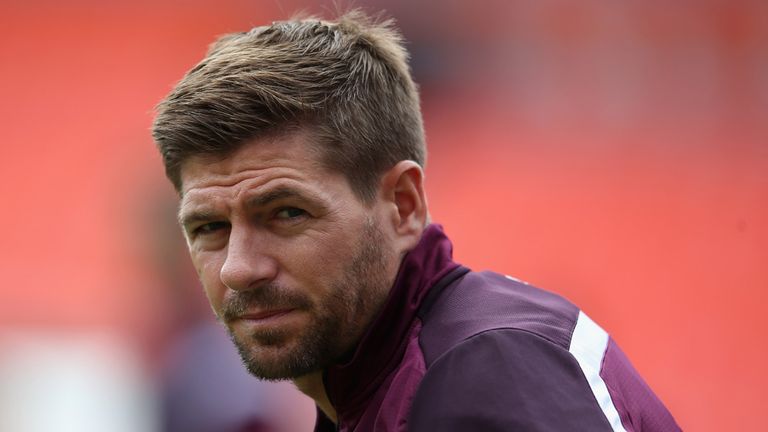 MP: "Bobby was a great guy and a great player and I was lucky to play with him. Steven Gerrard is a really nice guy and plays well. He is in good form at the moment."
RH: "When you are standing in the dressing room before a World Cup final there are a lot of emotions drifting around but you are nervous first and foremost, you cannot get away from that. Bobby was the captain and he led by example; he was a great, great leader and helped us all."