World Cup: Lionel Messi produced a spectacular goal against Bosnia but he's battling absurd expectation levels
After a performance in which not everything went his way, Lionel Messi lit up the Maracana with Argentina's second goal in their 2-1 win over Bosnia and Herzegovina. Such are the ridiculous expectations on the little magician that even that might not be enough for some, writes Adam Bate...
Last Updated: 16/06/14 9:57am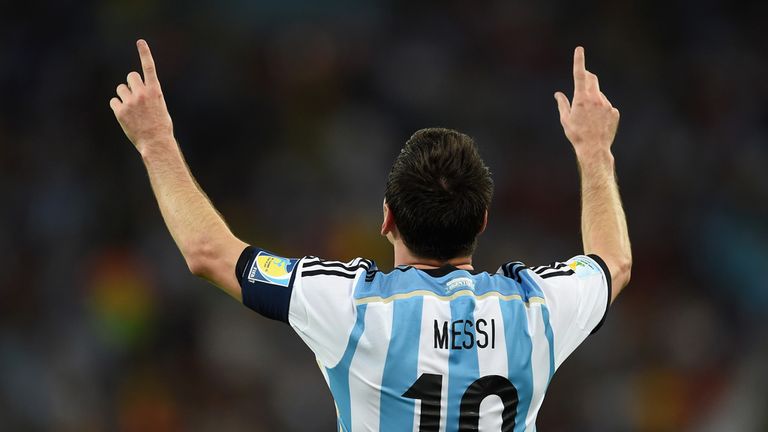 There seems to be a consensus. Lionel Messi needs to win this World Cup if he is to compare favourably with Pele and Diego Maradona. Instinctively, it feels a mean-spirited sentiment given all his achievements. What's a month-long FIFA junket between friends?
Messi is a three-time Champions League winner and a four-time Ballon d'Or winner after all. Surely there have been enough goals, glory and moments of magic to fill the career of your average World Cup winning squad let alone that of one diminutive forward. But nobody ever said being crowned the greatest footballer of all time would come easy.
Messi is battling against the most absurd levels of expectation and it's a contest for which the goalposts are forever being moved. For while the sepia-toned achievements of Pele and Maradona have long since become expertly edited highlight reels, it seems his own World Cup efforts must come with the most dramatic of exclamation marks if they are to be acknowledged at all.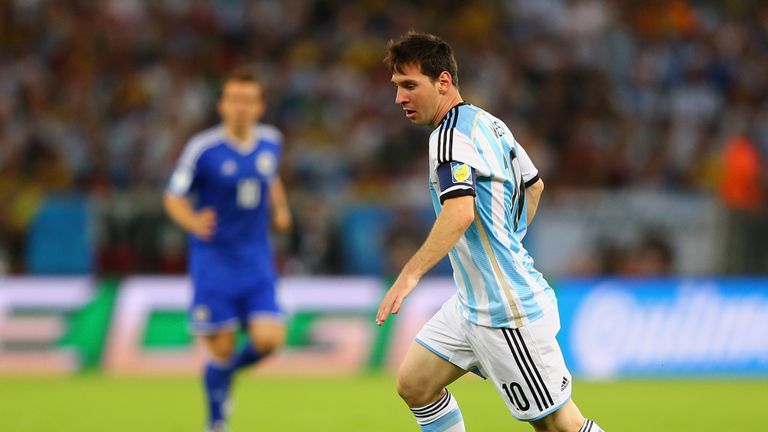 Take events in South Africa four years ago. The tournament appears to have been written off as a Messi no-show despite him producing performances which – by the standards of any other player – would have been adjudged as stand-out displays. The man-of-the match award against Greece doesn't fit the narrative.
Instead we're treated to a trite statistic regarding his World Cup goal tally that plays on our reductive recollections. We're asked to ignore the fact that Argentina's progress in 2010 was rather hampered by the coach's decision – Maradona's decision - to prefer Jonas Gutierrez at right-back to, say, Pablo Zabaleta or Javier Zanetti.
Demands
The sky high demands are evident in the whispering campaign about his recent form. Messi has undoubtedly been caught up in the Barcelona malaise and must share culpability for the team's failure to get past Atletico Madrid domestically and in Europe. But examine the evidence and the term 'victim of his own success' hardly seems to cover it.
Messi scored 22 goals in his final 22 games for Barca. That included back-to-back hat-tricks as recently as March – one of them coming at the Bernabeu. In other words, the sort of performance you might expect a player to dine out on for a lifetime or two.  Messi might be the King but people can become mighty churlish when they're being asked to compare you with an Argentine God.
Such were the demands of the global audience awaiting Messi's magic in the Maracana that a mere victory over Bosnia and Herzegovina was never going to suffice. After all, he'd had seven of those in his previous nine World Cup appearances. Three points alone would be more likely to fuel the fire rather than douse the flames.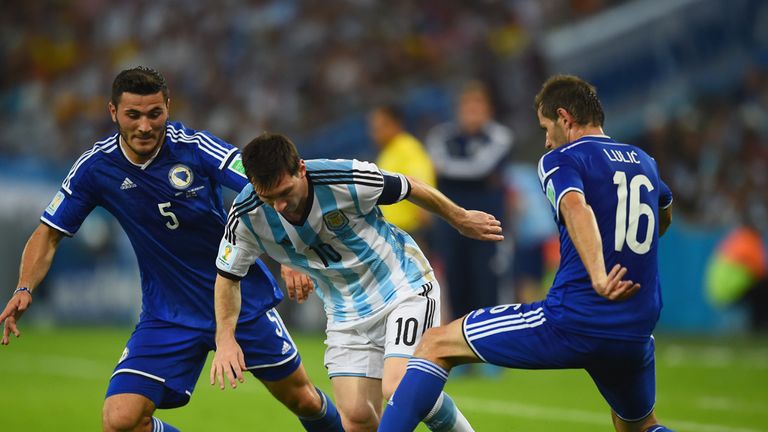 As if to make things worse, Bosnia coach Safet Susic had spoken of his intention to man-mark Messi with midfielder Muhamed Besic. As it turned out, that responsibility wasn't the exclusive domain of the holding midfielder but Susic's players were certainly quick to close down the danger man, tackling him repeatedly as he attempted to get into his stride in the early stages.
By that point, Messi had already swung in the cross that brought about Argentina's early goal. However, the world wants more than pragmatic intervention. It demands the fantasy. Unfortunately, in a stultifying first 45 minutes, Argentina coach Alejandro Sabella appeared to have little interest in the dream.
Sabella's selection screamed caution with Gonzalo Higuain's ankle scare prompting a formation change that saw Argentina switch to a 5-3-2. In a tournament that's been characterised by teams taking the more attacking path, they'd effectively opted for a centre-back instead of a striker. It seemed an overreaction to a minor setback and it didn't help Messi one bit.
Problems
Indeed, it was the worst of all worlds for the little man. Faced with the same problems of breaking past a midfield line that included the dogged Besic, this formation meant that even if that problem was overcome, the free centre-back that would otherwise have been occupied by Higuain was ready and waiting to engage him.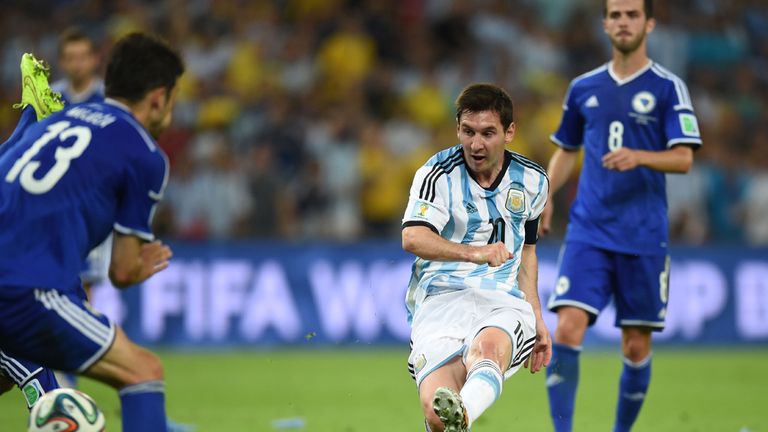 Fortunately, Sabella had seen enough by the interval and his second-half substitutions opened things up. "It is true that we failed in parts, partly due to my own mistakes," he told Sportv afterwards. The tempo improved as Bosnia chased the game and the extra little bit of space facilitated by Higuain's presence was more than Messi needed.
There was still time for him to spoon a free-kick over the bar, but that seemed to act like a splash of ice cold water to the face. Moments later came a delicious turn and the sort of one-two that the greats do best – giving the team-mate no option but to return the ball into his path.
Messi skipped past his marker on the edge of the box and then checked his shot to evade another, taking the extra touch in the way that only a master can get away with without breaking stride. But for the slightest of deflections it would have been impeccable. Even with it, it made a humble case for being among the finest of an already superb collection of World Cup goals.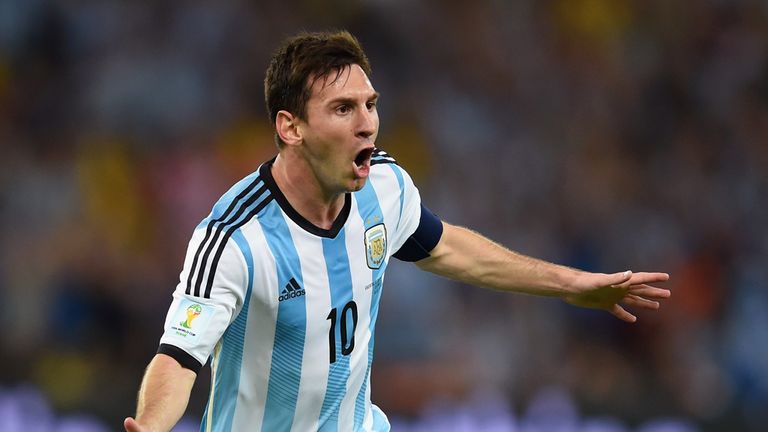 Suddenly Argentina began to play with the sort of confidence and verve their supporters had been showing all evening and that old Mark Twain quote about exaggerated demises got an airing. It was as if the scales fell from the eyes. Give them a rub and process the information in front of you.
Like the overweight cop who's just been spun a yarn by Keyser Soze himself, all became clear. Four key passes. Nobody has made more in the tournament so far. Seven successful dribbles. Nobody has made more in the tournament so far. Throw in a special goal and by any objective criteria Messi's 'off night' had seen him outshine the rest – including players as good as Sergio Aguero.
But the likes of Aguero are no longer the bench mark. It's his father-in-law Maradona – or rather our memory of Maradona – against which Messi will be judged. Messi v Maradona. Messi v Pele. Messi v The Big Bang. That's the battle he's facing. Over the course of the next six games, improbable as it may seem, it's one he might yet win.