World Cup: England's Daniel Sturridge proving a smash hit
Daniel Sturridge has become England's main man and is also now a star in Brazil. Matt Stanger is in South America and is sampling the widespread fever the Liverpool striker is creating at the World Cup...
By Matt Stanger in Brazil
Last Updated: 19/06/14 12:18pm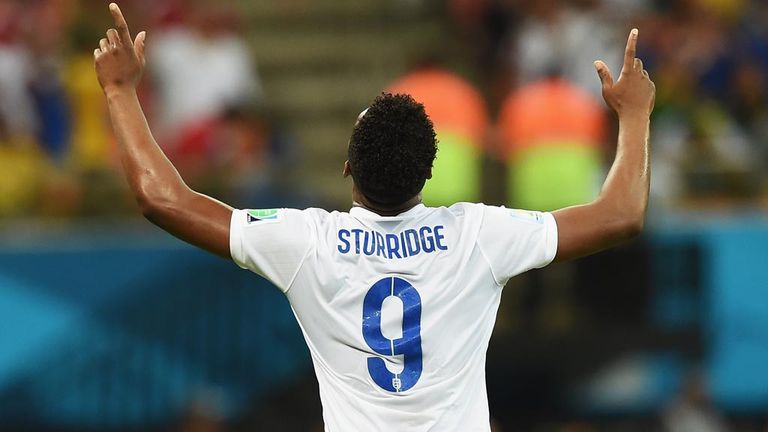 Each time the presenter said his name, the rolling of the Rs intensified.
Eventually the producer had to cut to an advert break, such was the enthusiastic enjoyment of the word. Brazilians have taken to Daniel Sturridge following his goal against Italy - and, more importantly, his famous dance moves - and the striker is loving his time in the home of the Beautiful Game.
There haven't been many English players over the years who could claim to understand 'jogo bonito', but Sturridge appreciates that he is here to enjoy the experience as well as giving his all for England. "I literally lived a dream last night," tweeted the striker after his World Cup debut, while another missive during Brazil's clash with Mexico read: "It's crazy, I'm still a fan watching the World Cup even though I'm playing. Swear down I love my job."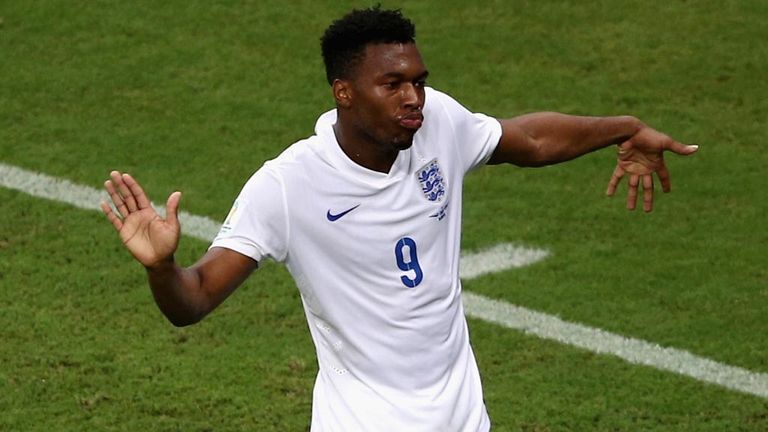 That was evident in the moments following his emphatic strike on Saturday and locals would love to see a repeat of Sturridge's wriggly-armed celebration. Although often derided by supporters of rival clubs in the Premier League, over here they love it. After the SporTV anchor had given up his fascination with the letter R, the programme cut to LFC TV's video of Sturridge surprising school children recreating his dance. It was a profile that reflected well on the 24-year-old, and his moment in the spotlight on Brazilian TV underlines just how much his reputation has grown since arriving at Anfield in January 2012.
Sturridge hasn't always been seen in a favourable light, however, with the English media and fans previously perceiving what he claims to be a relaxed attitude on the pitch as a sizeable ego. "The arrogant thing annoys me most - it annoys me a lot," he said in February. "But it's life, isn't it? I think everyone has a perception, like I have perceptions of people I don't know. I think it maybe comes from how relaxed I am on the pitch."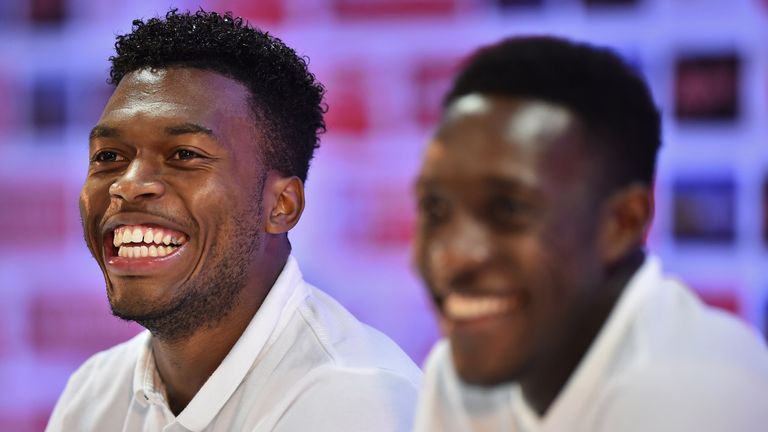 Whether that is the reason or not, the Liverpool forward has enjoyed a season to put trivial concerns into context. With 21 goals in the Premier League - bettered only by his club teammate and opponent on Thursday, Luis Suarez - Sturridge's career has taken a quantum leap over the past 12 months, culminating in his role as England's undisputed No.9. Even Wayne Rooney, with all his 39 goals and 93 caps, has been forced to accept that Sturridge is now the focal point of the team's attack. "He has turned into a top, top striker and it's great to see," said Rooney. "His scoring record is incredible. He's unpredictable, and that makes him hard to mark for defenders."
Roy Hodgson reserved special praise for the striker's "exceptional" performance against Italy and Sturridge was still full of beans as he bounded through the media mixed zone. "A year ago, 18 months ago, I never thought I'd be in this position to be honest with you," he told reporters. "There are two big games left. I'm positive, I'm going into them excited, I'm going into them knowing that we can get something out of them."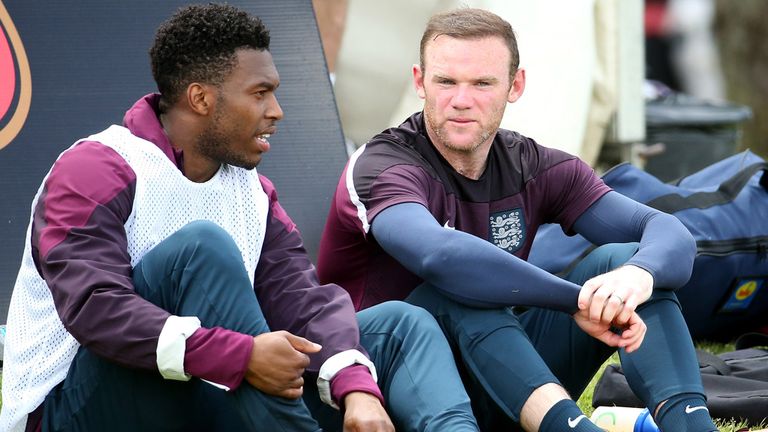 This is a player who is thriving on the pressure of leading England's attack after a remarkable season which has left him brimming with confidence. That is perhaps a good thing given his manager's comments before the tournament, with Hodgson recalling memories of Pele, Cruyff and Maradona as he talked up Sturridge's potential impact in his first World Cup. Esteemed company, indeed. "Think back to 1958 and Pele bursting on to the scene as a 17-year-old," said Hodgson. "He went on to dominate football and become one of the most, if not the most, famous footballers of all time. But when he came to Sweden in '58 he wasn't even well-known in Brazil."
That is no longer true of Sturridge, though, thanks to an ebullient TV presenter and his rolled Rs. On Saturday, he announced himself on the world stage with a convincing debut capped by a clinical finish and a quirky celebration. Sturridge might be concerned with how he is perceived by the public, but he is one of the exciting youngsters helping to change the perception of this England team. Brazil, as well as England, will wait in hopeful anticipation on Thursday.