World Cup: Vicente del Bosque looked for answers to revitalise Spain but it turned out Diego Costa wasn't it
Spain failed to recover from their opening game thrashing at the hands of the Netherlands and were instead dumped out courtesy of a 2-0 defeat to Chile in the Maracana. Matthew Stanger was there to see Vicente del Bosque fail to find the answers as an era ended in front of our eyes...
Last Updated: 19/06/14 12:20pm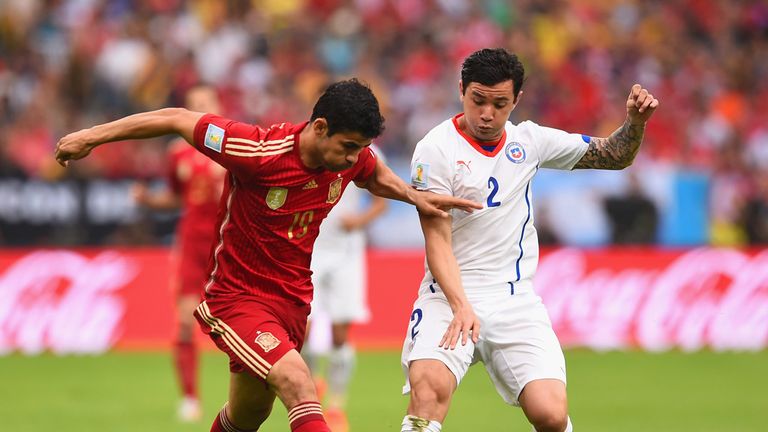 Deep in the belly of the Maracana, Vicente del Bosque shuffled into the post-match press conference to address the media. Those hoping for an explanation as to how his world-rulers became the first team booked on a plane home were left short-changed.
The Spain manager was reticent to go into details, instead requesting time "to think things over". Six years, two European Championships and one World Cup, the era ended with a sigh and a shake of the head.
Del Bosque has been here before, facing the same questions and the same puzzled looks after Brazil steamrollered Spain 3-0 in the Confederations Cup. The last 12 months suggested that he had found some of the answers, at least, as Spain won eight of their next ten fixtures in preparation for their return. A thrilling 2-2 draw with Chile in September was one of only two setbacks; the other a surprise defeat to South Africa as part of a Harlem Globetrotters world tour arranged by the Spanish FA.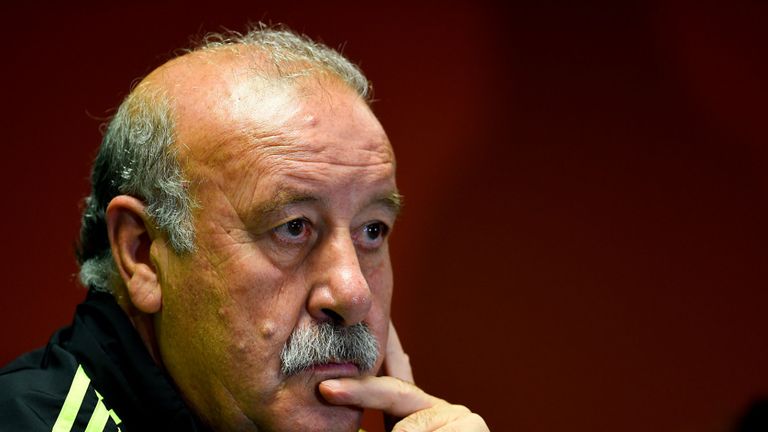 "Brazil were better than us and we have to congratulate them," said Del Bosque after the Confederations Cup final. "They had more energy than us and they channelled that into every move they made." It was a case of history repeating itself on Wednesday as Chile swarmed Spain's midfield and pressed with rabid tenacity. The world champions were overwhelmed, their manager powerless, and their former conductor, Xavi Hernandez, left unused on the bench.
One of Del Bosque's principal reactions to Spain's battering by Brazil was to go in search of a new striker. Fernando Torres' time had undeniably passed; Fernando Llorente, despite his impressive season for Juventus, failed to take his chance against South Africa; and Alvaro Negredo endured a goal drought of 16 games at the worst possible time as his World Cup hopes ebbed away. No, these were not the answers to Del Bosque's conundrum.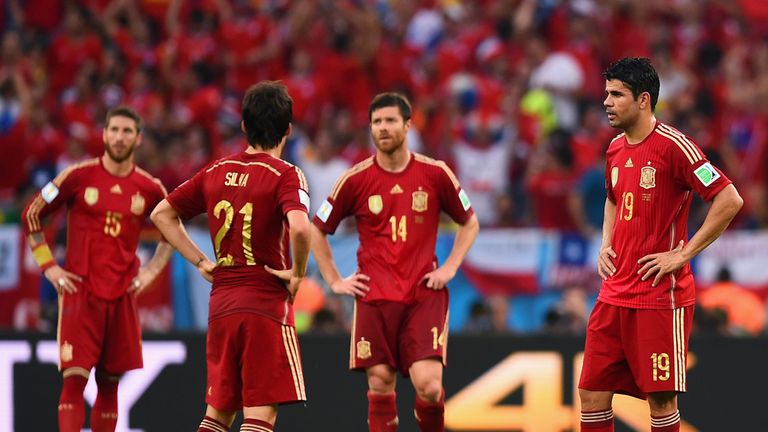 A problem exposed by Brazil was to be answered by a Brazilian, as Spain rushed through Diego Costa's international transfer and then rushed the striker back to fitness following a hamstring injury that forced his substitution just nine minutes into the Champions League final. After Fred's two goals tore Spain apart in June 2013, Costa was supposed to provide a similarly brusque finish to Del Bosque's reimagined system. At least that was the plan.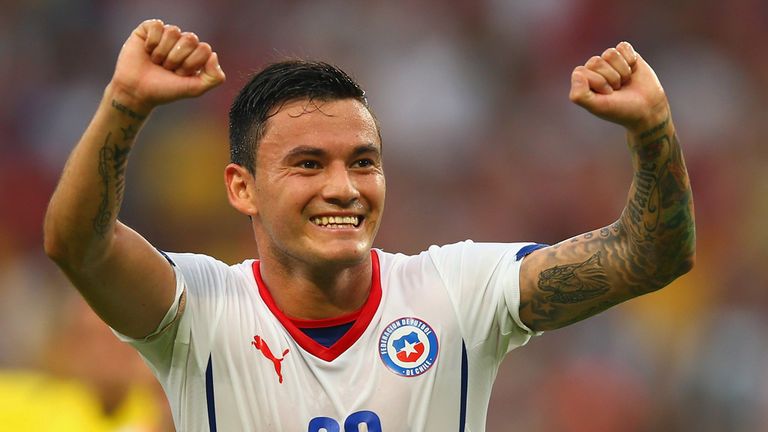 As the deafening boos rang around the Maracana when Costa trudged off after 64 minutes, it was clear it hadn't worked. In two matches at the World Cup the Atletico Madrid forward has failed to manage a single shot on target, twice replaced by Fernando Torres, the man he is expected to replace at Chelsea this summer. Perhaps Roman Abramovich will now choose to think twice about another expensive striking gamble.
Costa is certainly more effective than his performance suggested but Chile simply didn't allow him the space to be at his devastating best. Amid the drama and significance of Spain's decline, it is easy to forget the brilliance of Jorge Sampaoli's side, but they can now be considered genuine contenders for the trophy. Eduardo Vargas' opening goal was reminiscent of the quick, transitional tiki-taka that Spain previously employed to slice open opponents. It was the striker's fourth goal in three matches against Spain since the last World Cup and clearly he knows how to hurt them.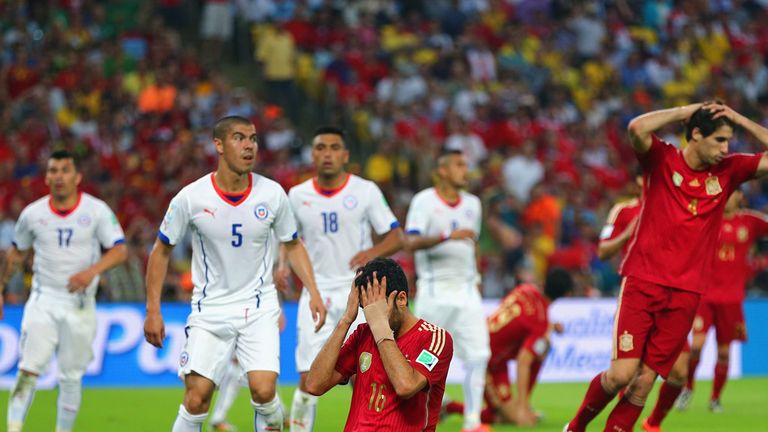 Del Bosque praised a "courageous" display by Chile, while Sampaoli hailed his band of "rebels". "I feel very proud of my players. I'll never forget today's match," said the self-confessed disciple of Marcelo Bielsa. "They believe in one idea and that's why we're so dangerous. We'll see if it's the best Chile team ever."
As for Spain, they are now left to ponder their return to the pedestal. Talk of the death of tiki-taka is wildly exaggerated but predictable under the circumstances. A quick look through the youth ranks and at the players who missed out on the World Cup squad reaffirms that they possess the quality to come back stronger at France 2016. But despite the players reportedly retaining faith in Del Bosque, it is clear there will be changes. "It's true that when such things happen during the World Cup there are consequences," he admitted. "We will have to take a decision for what is best for Spanish football and that applies to myself as well."