World Cup: Roy Hodgson enjoying the benefit of England's uniquely low expectations but knives are sharpening
Despite England's early exit, Roy Hodgson continues to insist that his players could not have done any better. Expectations may be low but our man in Brazil, Matthew Stanger, believes that questions need to be asked...
Last Updated: 23/06/14 7:06pm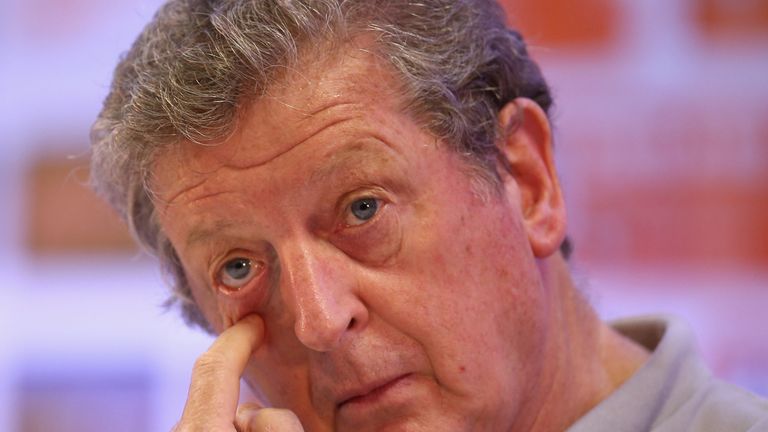 In a magazine interview before the World Cup, which wasn't terribly relevant to England's campaign until the team's hopes quickly evaporated into an extended vacation, Roy Hodgson was asked to recommend a selection of reading material.
His choices included Austrian author Stefan Zweig's only novel, Beware of Pity, which now seems rather poignant as the manager attempts to justify why he should remain in his position.
A week ago the loss to Italy appeared to leave the country in a rare state of agreement. Lowered expectations had been exceeded with a daring display against an opponent many predicted would top the group. England didn't win, but at least they weren't boring; a criticism that Fabio Capello struggled to escape following the tedium of 2010 and that also dogged Sven-Goran Erkisson, who claims of Hodgson's record in Brazil: "I know for sure, if that had been me, I would have been sacked at once. If he were foreign, he would be sacked. I'm quite sure about that."
Hodgson is an intelligent man well-versed in football's fickle nature and he won't be surprised by the sudden change in mood following England's elimination. But as much as it is entirely predictable to see some newspapers calling for the manager's dismissal, the reaction to the team's earliest World Cup exit since 1958 has mirrored the half-hearted optimism with which they entered the tournament. It is unlikely there are tabloid subs poring over pictures of root vegetables on their desks to decide which is the most apt for Hodgson's head.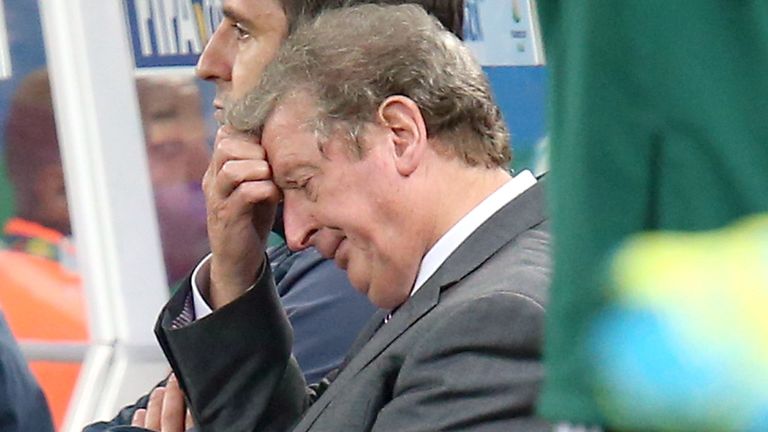 As is usually the case in these matters, there are many and varied reasons for this. Firstly, familiarity has bred consent, with Hodgson given an easier ride than his predecessors for appeasing the public's demand to blood the youth. The manager has been keen to promote this point, but the script has overlooked the fact that Germany and the Netherlands brought younger squads to Brazil and that the average age of Costa Rica's starting XI against Italy and Uruguay was some 200 days younger than England's.
Scrutiny
It is only now that Hodgson's remarkable achievement in lowering the nation's expectations is truly under scrutiny. As Eriksson continued with deserved disbelief: "I don't know why the expectations are so low. The expectations in the three tournaments I had the team was the final or semi-final – no other discussions. And when we reached the quarter-final, that was not good enough. Today, it seems to be very, very good if you would do this. I don't think things have changed, realistically. It's not that the rest of the world is far, far ahead of England."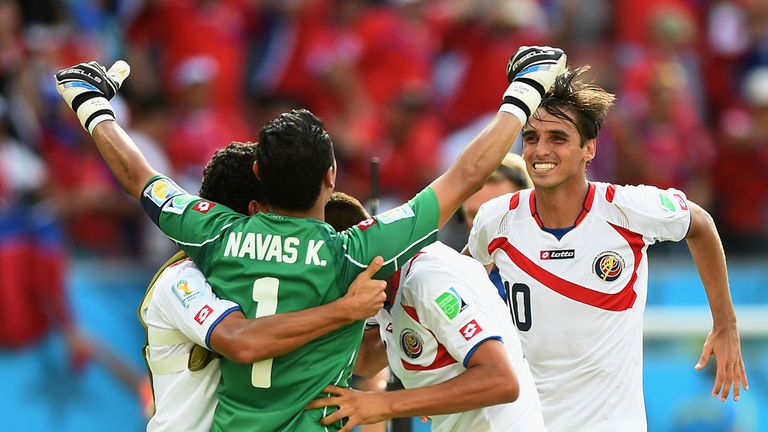 As the merits of individuals are debated back home - with Steven Gerrard and Wayne Rooney unsurprising victims of England's partisan support - Costa Rica's performances in Group D vindicate Eriksson's opinion and add to Hodgson's discomfort. The manager has said he will make changes to his team for Tuesday's dead rubber, but the real story is that Costa Rica may decide to rest players in preparation for the last 16. Meanwhile, England fans are making the same demands to see more youngsters as though that posthumous measure will improve anything before France 2016.
It is clear that Hodgson has made mistakes which shouldn't be ignored merely because of a lack of English alternatives to replace him. He may have performed admirably at Euro 2012 after being parachuted into the job just four months before the tournament, but failure is the only word to define finishing behind Costa Rica and an Uruguay side that required a play-off against Jordan to reach the World Cup.
Hindsight
Hindsight is a wonderful thing, but rarely does it provide as much clarity as it has of Hodgson's failings in Brazil. Regarded as a safe pair of hands before the tournament, the manager has proved himself anything but after acquiescing in the public's demands to be bold. With Steven Gerrard left exposed in a two-man midfield, Hodgson's plans once again left England at the mercy of Andrea Pirlo against Italy and, only five days following that glorious failure, England were tactically out-thought by Oscar Tabarez's Uruguay. It was a return to the sterile domination of old, just one game after a new dawn was heralded.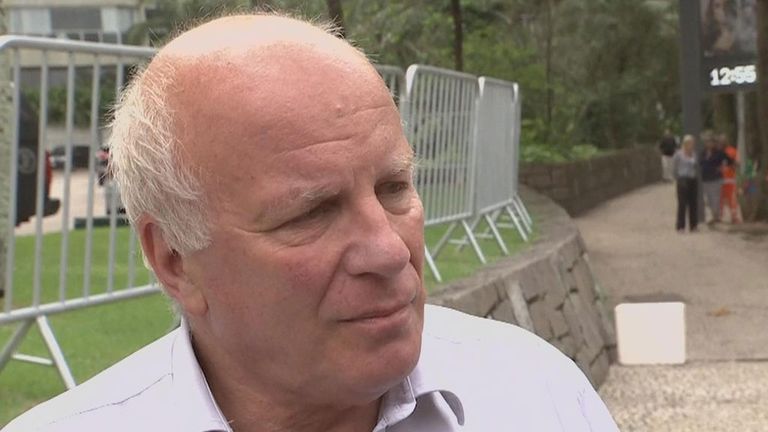 It appears that Hodgson will hold on to his position regardless of an early exit, but Greg Dyke's explanation for the FA's decision can be picked apart with the same ease in which Luis Suarez sliced open England's defence in Sao Paulo.  "Everyone is disappointed but we are supportive of Roy," said Dyke. "He came to do a four-year cycle and we want him to stay and continue. We have young players who we've blooded by experiencing tournament football and it's my view, as well as others in the FA, that he remains manager."
But why should blooding youngsters be regarded as an achievement, especially when considered against the backdrop of Hodgson's own remarks that England came to Brazil to win the World Cup? The team's performances have not been the product of long-term strategy, either, despite Dyke emphasising the bigger picture. It is easy to look at the future now it is all that remains, but Hodgson's vision for the tournament was undeniably flawed and undeniably rushed, highlighted by Raheem Sterling and Jordan Henderson making their first competitive starts against Italy and Daniel Sturridge only his third in a match of any significance.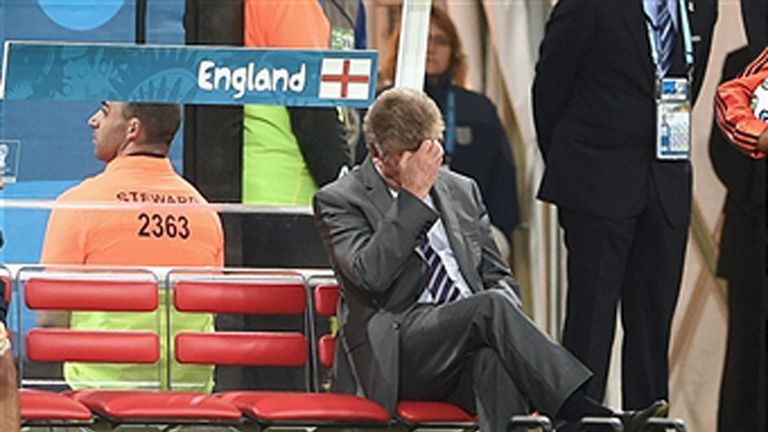 At the moment Hodgson stands on a knife edge between begrudging acceptance of England's performance and a focus on the future, and the knowledge that the team could have gone much further. Perversely, the biggest threat to him falling on the wrong side of that balance is probably himself. Now is not the time to recall memories of his desperate spell at Liverpool, but that is exactly what Hodgson did when he told reporters: "I don't think we could have done any better."
It would be interesting to know what Costa Rica coach, Jorge Luis Pinto, thinks of that assertion. Hodgson, spade in hand, may find out on Tuesday if he seeks to repeat his excuses for England's failure. Until now, he has escaped the pressure piled on his predecessors, but England's final match at this World Cup provides the perspective Hodgson would have hoped to avoid. The inquest has begun, with Costa Rica bound to ask more unwanted probing questions.