Patrice Evra: France's redeemer
Four years ago Patrice Evra was captain of the mutinous squad which brought shame upon France. Ian Watson looks at how the left-back has reinvented himself...
By Ian Watson
Last Updated: 26/06/14 10:23am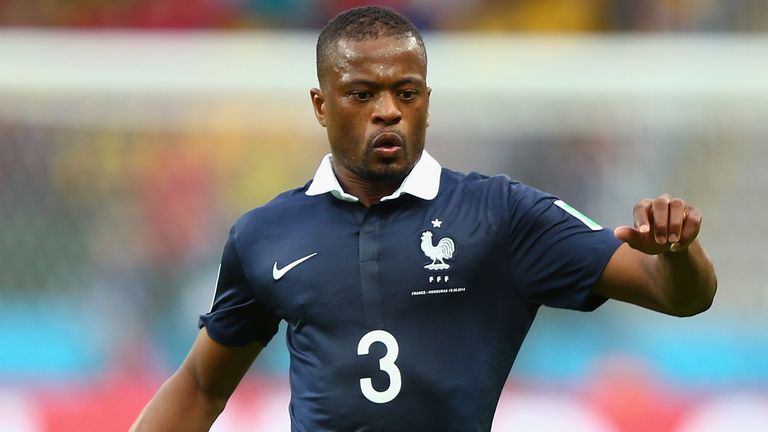 Things were so different for Patrice Evra and France four years ago. The captain watched from the bench as Les Bleus lost their final group game on the back of a draw, a defeat and a dressing-room mutiny which brought national disgrace upon the players involved.
Fast forward to 2014 and free-scoring France look all set to ease into the last 16, with only Nigeria or Iran between them and the quarter-finals. Evra has clawed his way back, albeit without the armband, as one of only five of the Knysna 23 that embarrassed a nation.
The 33-year-old's form for Manchester United over the last two seasons has been - to put it kindly - mixed. But that, and the memory of 2010, makes it all the more remarkable that the left-back has been able to re-establish himself as a leader within a squad which is slowly beginning to earn the trust of the French public again.
Individually, Evra isn't off the hook yet with everyone, which is understandable given the notoriety he and his former team-mates earned when they refused to train for Raymond Domenech before leaving the beleaguered coach to tell the world why while his players hid on the bus. The vehicle was publicly destroyed last month in a PR stunt which also served to emphasise the damage its passengers did to the public's relationship with Les Bleus. The fall-out was long and full of recrimination. Evra received the second most heavy sanction of the four players punished when he was suspended for five games, though many believe the FFF were not firm enough, including their own council member and World Cup winner Lillian Thuram: "I demanded that the players be harshly punished and that Evra never returns to the France squad."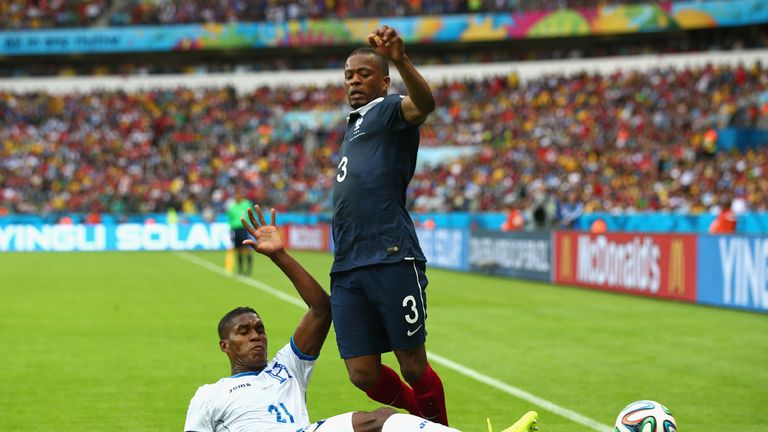 Seven games and less than a year after that defeat to South Africa, Evra was back in the France fold under new coach Laurent Blanc. The reintegration was steady, building up to last September's World Cup qualifier in Belarus, when Evra took it upon himself to rally the squad in a far more positive manner than three years previously.
With France a goal down and struggling, the substitute delivered "a man's speech", according to Franck Ribery: "Pat gave a great speech which did us a lot of good. It gave us courage and determination because we were really down at the break. He simply told us to play, to let ourselves go, that we respected the Belarusian team, but that we were the French team, that we were stronger than them and that if we wanted to qualify for the play-offs, we had to show a different face and ask questions of ourselves."
Even FFF president Noel Le Graet had words of praise for Evra, whose team-talk inspired France to recover to earn a 4-2 win and seal a qualification play-off place. That the head of the organisation which came close to banishing Evra completely should now describe him as a "great man" who "has national team in his blood" signalled the completion of his national team rehabilitation.
Despite that, some still carry a grudge. World Cup-winning left-back Bixente Lizarazu and three other pundits disapproved of Evra making his widely praised intervention in Gomel - criticism which provoked Evra into retaliating by calling the quartet 'tramps'.
The public row with Lizarazu highlighted once more that Evra is incapable of backing down from a fight, even when it appears wise to do so. Such determination has made him a cult figure at Manchester United, where supporters have been critical of his form, but the 33-year-old remains popular due to his drive and character. Not everyone 'gets' what it is to play for United, but Evra figured it out early on, around about the time when he declared that he would be "the king of all ****" if he failed to seize his big chance at Old Trafford. His honesty and strength of personality - two traits which got him in bother in South Africa - have earned him more slack from many United fans than other under-performing stars have been granted.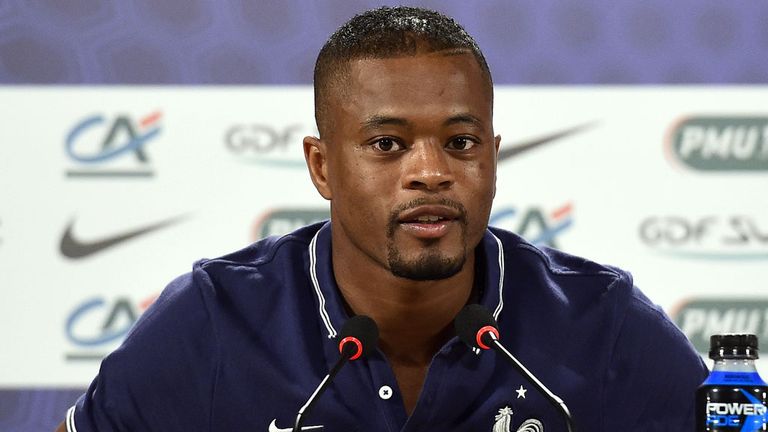 He has needed that determination over the last two seasons when his form has waned. David Moyes made no secret of his desire to bring Leighton Baines with him to United last summer, and while Evra kept quiet on that - and everything else that took place under Moyes - he grafted away to earn himself a new contract, even if United have again prioritised the signing of another left-back in Luke Shaw.
Evra's struggle for his United shirt next season will be no more difficult than the fight he has won to earn back his France jersey. He edged out Gael Clichy after the Manchester City defender was chosen for three of France's four Euro 2012 matches, though Clichy perhaps shot himself in the foot by speaking out against Deschamps a year ago: "I deserve my place. When Deschamps replaced Blanc, I was hoping things would change. I don't feel I have had the opportunity to prove I am number one. If I had done something wrong, I could understand it."
Deschamps, who chose PSG youngster Lucas Digne instead, probably had Clichy and his Manchester City team-mate Samir Nasri in mind when he spoke about his greatest responsibility as coach: "My job is to make sure that nobody can endanger the balance of the group."
Neither he nor the French public will stand for any dissent with the memory of South Africa still fresh. It may be ironic that Evra is a beneficiary of such a hard-line approach but France now see the captain of the Knysna mutiny as a positive presence in the dressing room. He may never wear the armband again but as the man who does, Hugo Lloris, admitted, Evra remains "a real leader" for the new ego-less France.