World Cup: Romelu Lukaku's impact for Belgium against United States highlights the importance of squad depth
Pete Hall was in Salvador to see Belgium overcome their latest hurdle in the quest for glory as Marc Wilmots turned to his substitutes' bench to see off United States in extra time...
By Pete Hall
Last Updated: 02/07/14 10:48am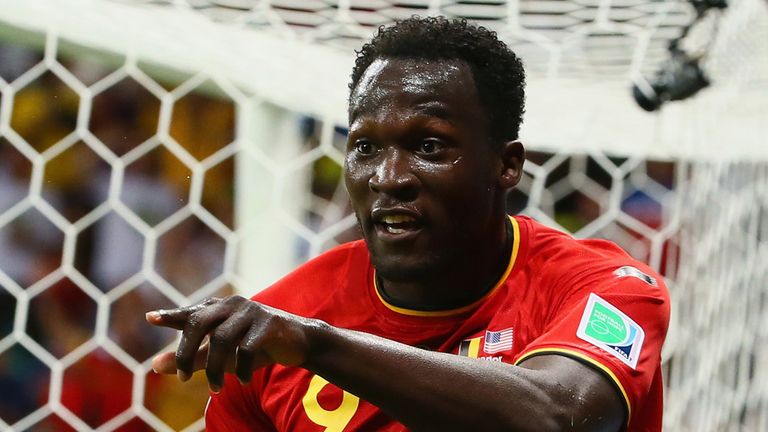 It looked like it would never come. On a stifling evening in Salvador, Belgium did everything but score in normal time, with Tim Howard's goal peppered from all angles as the USA somehow held on.
It seemed that the Red Devils had exhausted all their ideas in trying to breach the seemingly unbeatable Everton goalkeeper's net, with every single outfield player having attempted a shot at goal.
However, with both sides having worn themselves out with performances full of energy and vigour, Belgium coach Marc Wilmots was able to call on a striker who, at just 21, notched his 81st career goal to book a quarter-final date with Argentina in four days' time.
Some coaches choose to stick with their favourite picks, but in temperatures which reached as high as 27°C when the teams took to the field, Wilmots proved that successfully utilising all of your options can be very fruitful, and timing is everything.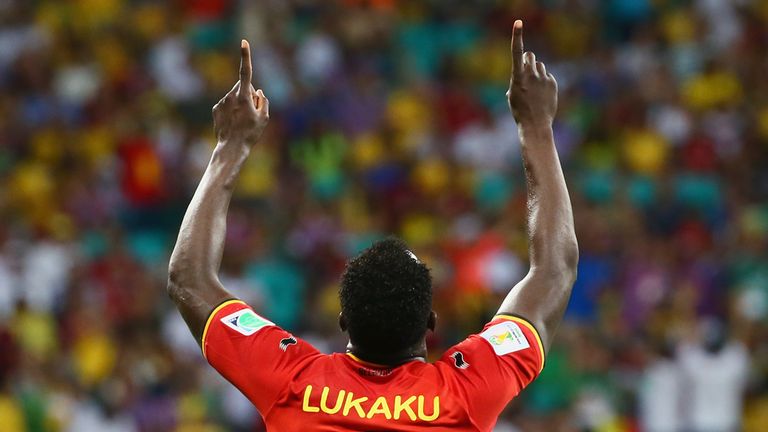 A fatigued US side simply couldn't handle the dynamic Romelu Lukaku, and with all his other forward substitutions made, Wilmots turned to a man who had yet to set the World Cup alight, but had all the attributes to capitalise on a beleaguered side that had been run ragged in the humidity of north-eastern Brazil.
Wilmots is fortunate that he has a squad brimming with talent in every position, so when he does rotate, he knows there is quality eager to enter the fray from the bench if called upon.
Only Daniel van Buyten and Thibaut Courtois have started all four games, with players who are key figures for top clubs all over Europe unable to get a look in, such is the competition for places.
Humidity here has been an issue since Brazil was awarded the 20th World Cup, with the lack of drinks breaks (aside from Holland's clash with Mexico in Fortaleza on Saturday) preventing players from hydrating themselves in the oppressive conditions.
"It is absurd. How do we expect to be entertained?" Italy coach Cesare Prandelli said after his side's clash with England in Manaus, when his request for refreshment stoppages was dismissed.
Belgium's frustrations at their profligacy in front of goal would have been heightened by the conditions, and won't have made it any easier to maintain that motivation to keep plugging away.
Tired finishing
Howard won all the plaudits for his efforts in the US goal, but in reality, he was never asked to pull off a truly outstanding stop at any point, as the Europeans looked tired when finishing off their pacey counter-attacks.
The system that Wilmots employed worked, until the final strike. Kevin de Bruyne looked dangerous in a central role, managing six attempts at goal, albeit often wasteful at the last moment.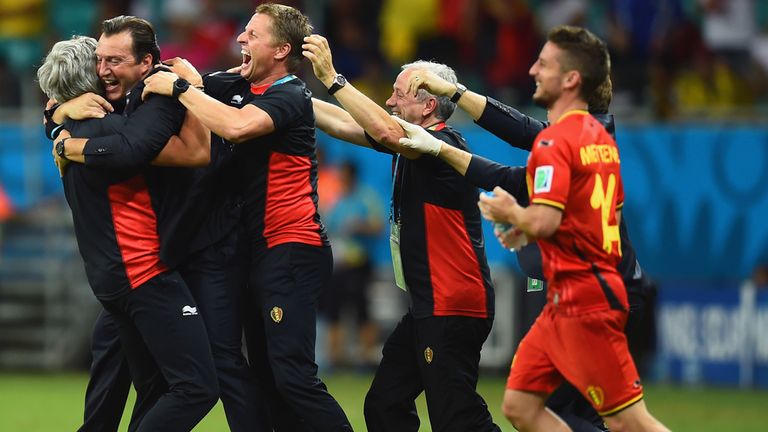 Lukaku's replacement in the side, Divock Origi, led the line with the swagger and positional awareness of an in-form striker of vast potential, and caused all sorts of problems with his pace, completing four dribbles before being replaced for extra-time.
Having only conceded one goal in the group stages, Wilmots knew that he could depend on his defence to be resolute, meaning the odd goal could decide the encounter, and extra-time need not be the end of the world.
And yet, their opponents were confident. "I believe that we will win," echoed around the impressive Arena Fonte Nova as US fans urged their team to make one last push for 30 minutes which would decide their fate.
However, as soon as the imposing Lukaku charged at their defence, even the most vociferous must have thought twice about what they were saying.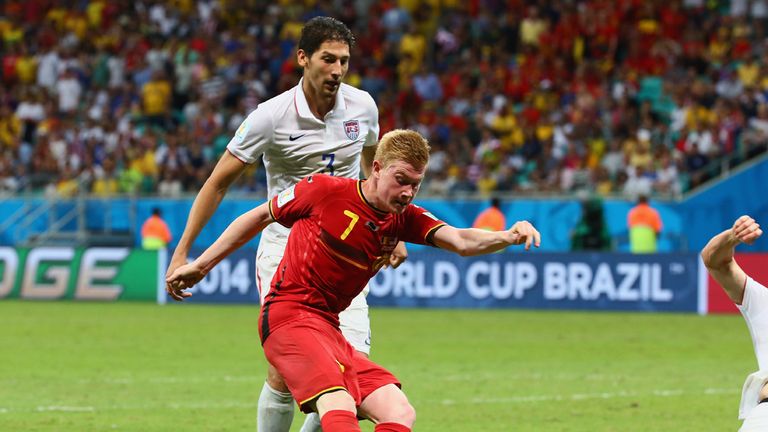 "Why would I be worried about missed chances?" midfielder Axel Witsel said after the match. "On another day, we score three, or four. We have so many players who can score."
Argentina's solution to their lack of attacking threat in Tuesday's earlier round-of-16 encounter was to bring on Rodrigo Palacio, who at 32 has only notched three international goals.
Belgium, who many pundits and experts all over Europe are apprehensively waiting to falter as it's 'too soon for them', replaced one talented youngster with another, whose pedigree at such a young age is unparalleled.
Argentina will be favourites to book a semi-final spot with either the Netherlands or Costa Rica when the two sides meet in Brasilia on Saturday, but with such an arsenal of firepower available, Belgium simply cannot be underestimated.