World Cup: Germany failed to entertain against France but there has been an ominous familiarity to their progress
Germany have been roundly criticised over the last week, but against France they were certainly recognisable. Die Maschine has clicked into knockout stage mode, writes Daniel Storey.
Last Updated: 05/07/14 1:32am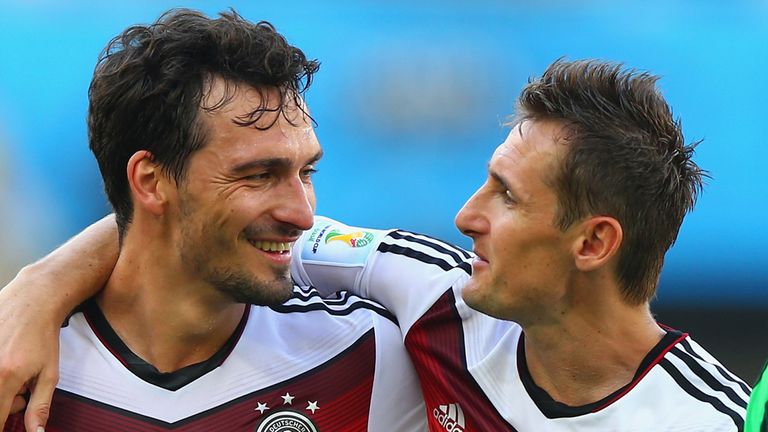 It may seem alien to followers of the England national team, but Germany were roundly criticised after qualifying for their ninth consecutive World Cup quarter-final with victory over Algeria.
Both Per Mertesacker and Thomas Muller reacted to newspaper headlines that accused Die Nationalmannschaft of being under par and uninspiring, with Mertesacker in particular voicing his anger at such a slating for a team preparing for their tie against France. 
"Do you think that in the last sixteen there's some kind of Carnival troupe or something like that?" the Arsenal defender argued. "They [Algeria] made it really hard for us over 120 minutes and we fought until the end, and then convinced, especially in extra time. All that matters is we're in the quarter-finals."
One assumes that a third consecutive single-goal victory, this time against France in Rio de Janeiro's Maracana stadium, will not draw such censure. Germany now advance towards a record fourth consecutive World Cup semi-final - this is, without doubt, the most consistent country in world football. 
Whether it was a direct result of (or response to) such widespread disapproval, Germany's performance and team selection certainly felt as if Joachim Low was demonstrably answering his critics. 'Right everyone, you've had you fun. We're going to do this properly,' one imagines the coach thought to himself. 'Philipp, you're a full back so we're going to pick you there. And Miroslav, a team needs a striker and you're our only one. So you're starting.' After the experimentation of the group stage, this felt like Die German World Cup Maschine clicking firmly into knockout mode setting. France had very little in response.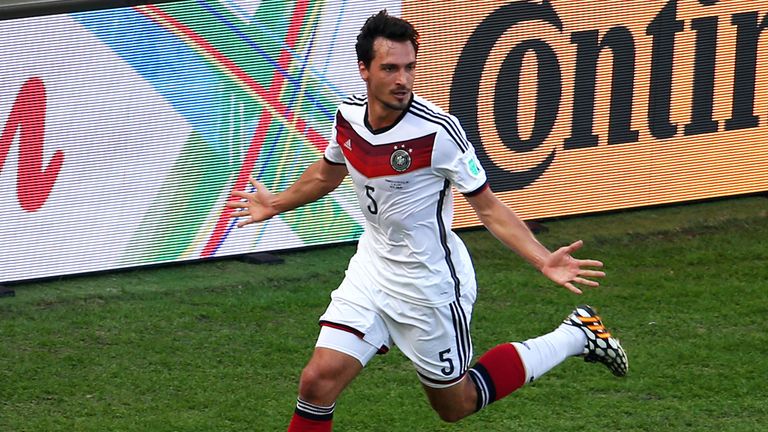 Germany looked instantly more fluid with Klose in the striker role. He may still remain level with Ronaldo on 15 goals and be slower on the turn than Thomas Muller, but the veteran's sheer presence gives the German side greater balance and structure - Muller and Mesut Ozil can dovetail in behind. 
The defence too looked stronger, partly through the removal of Jerome Boateng from the right-back position, partly through the omission of the (excellent but) slower-paced Per Mertesacker from a defence intending to play with a high line and partly through the sheer magnificence of Mats Hummels. The Borussia Dortmund man made seven clearances, three blocks, and two interceptions, with the partridge in the pear tree arriving in the form of the game's only goal, a header taken with consummate ease. The best headers (see too Robin van Persie's against Spain) are those made to look easy despite, in reality, being hugely difficult to control and this was a perfect example. Hugo Lloris was left entirely helpless. 
Hummels' header, in coming from a set piece, was described tongue-in-cheek as an 'English goal' on social media, but it once again highlighted the importance of delivery from dead-ball situations. 27.1% of the goals in this World Cup have now come from set pieces (42 goals), and four of the five teams that top this particular table all remain in the competition, France being the exception. 
Clinical
The goal was also Germany's only shot on target of the first half but, whilst they were clinical, Didier Deschamps will be left to rue the early profligacy of his forwards. Les Bleus were able to gain a modicum of success from the long diagonal ball played to either Antoine Griezmann or Karim Benzema on the left wing, but looked toothless in front of goal. Benzema had seven shots in the match but looked lethargic when presented with opportunities. 
Mathieu Valbuena's left-footed shot at least forced the ever-excellent Manuel Neuer into a one-handed stop, but Benzema seemed slow to react, and his shot was blocked. That four of the striker's seven shots were blocked by defenders hints at a delay in pulling the trigger.
There is nothing wrong with Benzema contributing very little other than goals to this French side when playing through the middle (he made just one pass during the entire first half, in comparison with 11 from Manuel Neuer), but it's a tactic that becomes deeply defective if those chances are then not taken. Neither Olivier Giroud or Loic Remy have proven themselves to be viable alternatives.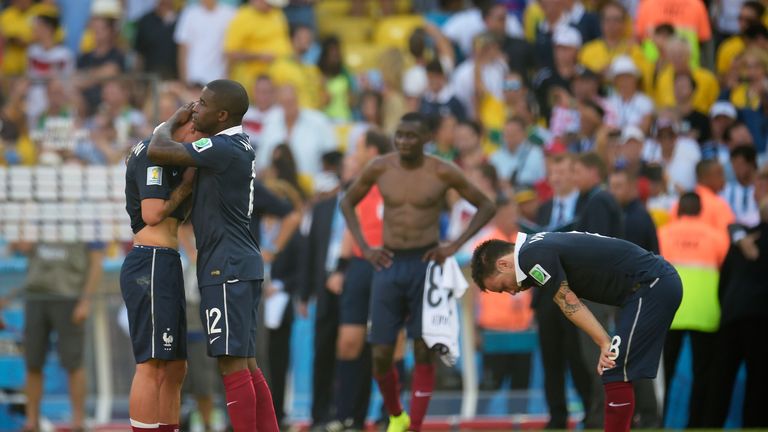 If Low was happy with his side's work before the break, the German coach will be popping the second half into a file marked Perfektion. His central midfield trio of Bastian Schweinsteiger, Toni Kroos and Sami Khedira were able to starve the French midfield of possession, and in doing so suffocated any hopes of the comeback. They invited the French onto them with a confidence that attacks could be repelled before countering at pace. The only thing missing from a flawless performance was the second goal to act as cherry on top of cake, and twice Andre Schurrle missed from close range when afforded presentable chances on the break.
Despite German solidity making things extremely difficult for his side, Deschamps should expect to be roundly criticised for his own performance. It was utterly transparent that Germany were happy to stifle and strangle the match during the second half, and yet the French coach seemed slow in his reaction to an alarming situation. It took 70 minutes before any substitution arrived, and even then it was to swap one central defender (Mamadou Sakho) for another in Laurent Koscielny. That Remy was given just 17 minutes and Giroud only five will surely be viewed as a coach left dawdling in response. It may have cost his side the chance to draw level.
It was a quarter-final that never promised to live up to the scenes of 1982 and 1986, of Harald Schumacher, Patrick Battiston, Michel Platini and Rudi Voller, but Joachim Low will care not a jot. Given the weight of expectation pushed upon them this team is not yet a success story, but after the dissatisfaction of previous matches this was a very familiar Germany performance. This was more like the knockout side we know and try our hardest not to love - that's extremely ominous for the other sides left in the tournament. A remarkable twelfth World Cup semi-final awaits.