World Cup: Arjen Robben shrugged off disappointment on the biggest of stages to mature into a truly unique talent
As the Netherlands prepare to take on Argentina in the World Cup semi-final, the fixture stirs up memories of matches gone by. While Arjen Robben's experience in the 2010 final was ostensibly similar to Robert Rensenbrink in 1978, the Dutchman has a chance at redemption, writes Adam Bate.
Last Updated: 08/07/14 12:07am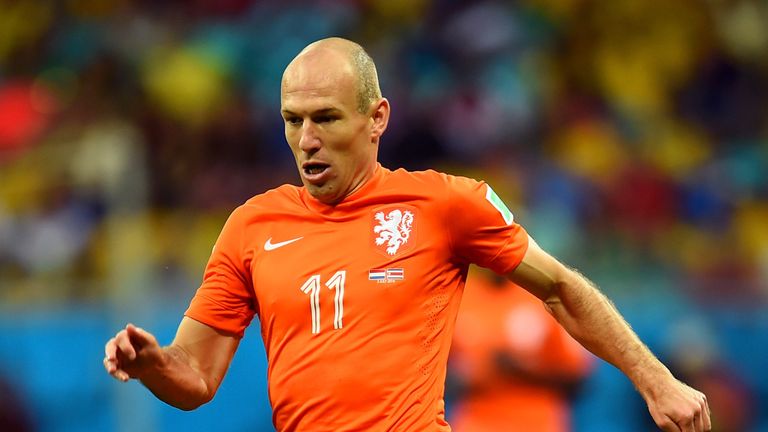 The build-up to Wednesday's semi-final between Argentina and the Netherlands will bring welcome replays of the previous World Cup meeting between the sides when Dennis Bergkamp's sublime last-minute winner saw the Dutch progress to the last four in 1998.
However, much as those in Holland might want to forget it, there has been a bigger match between the two nations. The World Cup final of 1978, to be precise. Just as it was 20 years later, there was a decisive moment in the final moments of normal time.
In Buenos Aires, the chance fell to Robert Rensenbrink, the wonderful Netherlands winger. As the shot left his boot, he was the tournament's joint top scorer with Mario Kempes. The ball struck a post, Kempes scored in extra time and his country still waits for that elusive World Cup triumph.
Clearly, the margins are fine. But such is the human condition, it is natural to seek explanations for the divide between success and failure through examining a man's character. Rensenbrink, for example, has since been characterised as an individual ill-suited to the task of seizing the moment.
An extrovert on the pitch but an introvert off it, he was an outsider having made his name in Belgium rather than his homeland. Since retiring he has shunned media and coaching work. "Rensenbrink was as good as Cruyff," said team-mate Jan Mulder. "Only in his mind was he not."
Arjen Robben is a very different character but one who's endured similar misfortune in the biggest game football has to offer. In South Africa in 2010 it was Robben who saw his shot saved with the scores level. Iker Casillas denied him and Andres Iniesta fulfilled the Kempes role.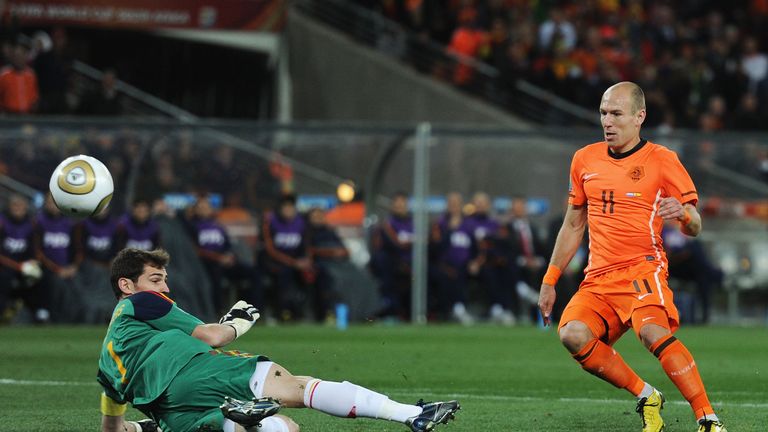 After also losing in the Champions League final that year, there was a sense back then that for all his successes Robben was still a nearly man. Like Rensenbrink, here too was an individual who was seen as someone unable or unwilling to commit fully to the needs of his team.
Rensenbrink's off-the-cuff style set him apart. He was not obsessed with geometry and space like the Ajax players. He just wanted to play. Similarly, Robben has been critical of Jose Mourinho's style of play. While admiring its effectiveness, he has stressed the need for joy in his game.
Perhaps that explains why Mourinho identified a weakness in Robben during their time together at Chelsea. "Jose has always said it," Mourinho's spokesman Eladio Parames told TZ in 2012. "Arjen simply lacks character, and the absolute will to win. Jose had to let him go."
Better with age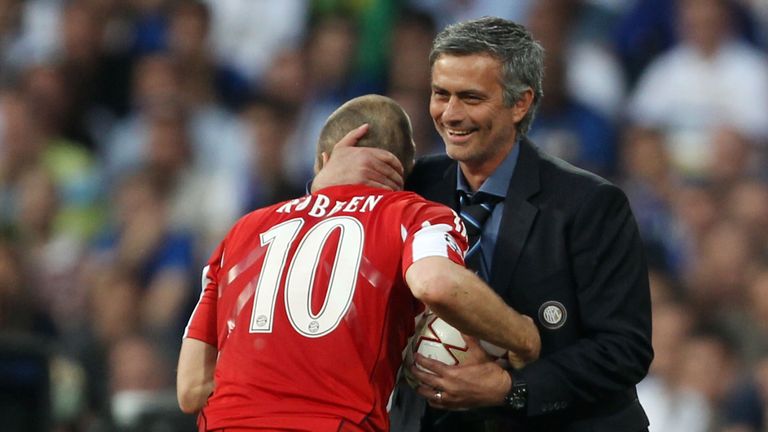 Given that Robben was a 28-year-old winger at the time of Parames's proclamation, that might have been the final word on the flying Dutchman. Instead Robben has got better with age and the trophies have followed.
As well as league titles in Holland, England, Spain and Germany, his defining moment came in the Champions League final for Bayern Munich last year. Robben eluded the challenges with nimble footwork to score the late winner at Wembley.
It's his pace which transforms Bayern, especially amid the metronomic passing under Pep Guardiola. He is Bavaria's Lionel Messi – the man who makes sense of the endless ball retention by exposing drained defences with a drop of the shoulder and a devastating turn of speed.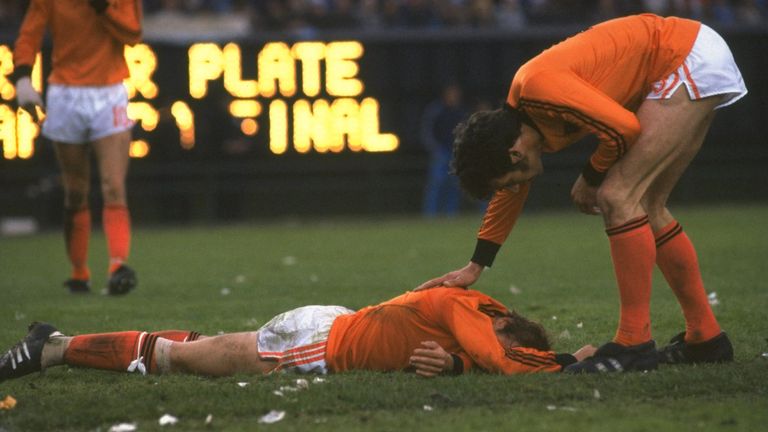 His continued improvement with time truly is an extraordinary thing for such a speedy player and especially one who'd endured such muscular problems early in his career. That unusual ability to retain his pace beyond turning 30 has created something of a unique beast.
Robben is still able to dance past defenders on the inside and quick enough to scuttle the long way round. Opponents do their homework but never work out the answer. The trick is that there isn't one. Offer him wide on his weaker foot and he'll accept the invitation with glee.
Sustained success
Despite those perceived weaknesses with the mental side of the game alluded to by Mourinho's mouthpiece, his sustained success is a tribute to his attitude. The spring in his step is still there and Robben has embraced his responsibilities to become a remarkably consistent performer.
He's been outstanding in Brazil, showcasing his full repertoire. There was the charge through the middle to score against Spain. Then came the fast break down the left against Chile to set up Memphis Depay. Against Mexico he won the crucial stoppage-time penalty from the right flank.
Next up it is Argentina and all that this entails. Rensenbrink was already 30 years old in 1978 and never had his shot at redemption. Robben is two games away from changing his own story… and the narrative of Dutch football forever.
Watch Arjen Robben in Champions League action on Sky Sports 5 next season. Activate our brand new channel by clicking here.