Louis van Gaal signs off from Netherlands in style
Louis van Gaal might have hoped to avoid the World Cup third-place play-off, but that didn't stop him masterminding another impressive victory for Holland in Brasilia...
Last Updated: 13/07/14 12:42am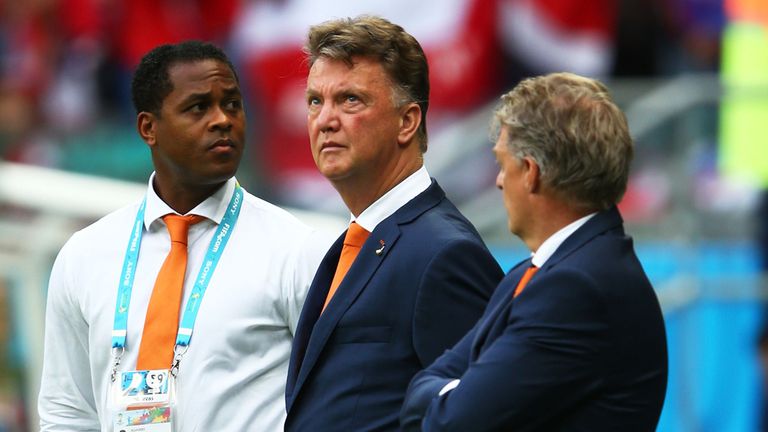 "This match should never be played. I've been saying that for 10 years - it's unfair. There is only one award that counts and that is becoming world champions.
"The worst thing is that there is a chance you are going to lose twice in a row. And in a tournament in which you have played so marvellously well you go home as a loser. This has got nothing to do whatsoever with sport, not in my view."
Louis van Gaal is not a man to keep his opinions to himself, but his outspoken views on the World Cup third-place play-off did not preclude an impressive performance from his Netherlands team. This may have been the match nobody wanted to play - a fixture Brazilians refer to as 'o jogo da vergonha' (the game of shame) - but the Dutch were keen to end on a high. 
Unlike Germany, who decided to take it easy on Brazil in the second half of their 7-1 semi-final victory according to defender Mats Hummels, the Netherlands showed no sympathy to their wounded opponents in Brasilia. The same cannot be said for referee Djamel Haimoudi, who inexplicably failed to red card Thiago Silva for his professional foul on Arjen Robben, but Robin van Persie's third-minute penalty set the tone for another uncomfortable night for the hosts.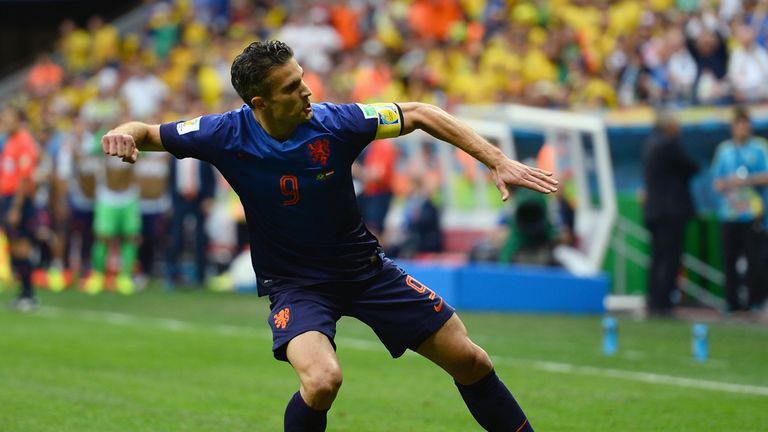 It would appear that it is not in Van Gaal's nature to go easy on a rival, no matter how battered their spirits might be, and that ruthless streak is bound to excite Manchester United fans ahead of the new campaign. "It's all about winning," said the manager after his team's 2-0 win over Chile in the group stage. "I want to win so I'm going to pick a system that will help me win. I believe that's what football is." Even for a match he holds in such contempt, Van Gaal couldn't help plotting another embarrassment for Brazil.
The new United boss may have been criticised for back-to-back goalless performances against Costa Rica and Argentina in the knock-out rounds, but he is undoubtedly one of the winners from this World Cup. He has taken a team with few stars - other than Robben, Van Persie and a faded Wesley Sneijder - and guided them to third place, losing only one match, on penalties, in the semi-final.
Not only that, but Van Gaal has also partly restored the Netherlands' reputation after the fierce criticism that followed 2010's final defeat to Spain. The Dutch have struggled to maintain the free-flowing football of their era-ending victory over the Spanish in the first match, but they have played with an undeniable desire to win each game through fair means - a claim that cannot be said for Brazil after their brutal clash with Colombia.
But more than improving his team's reputation, Van Gaal has significantly enhanced his own standing ahead of the move to Old Trafford. His second-half changes against Chile saw two substitutes score in a 2-0 win that sealed top spot in the group, while another tactical switch against Mexico inspired a late fight-back to secure a 2-1 victory.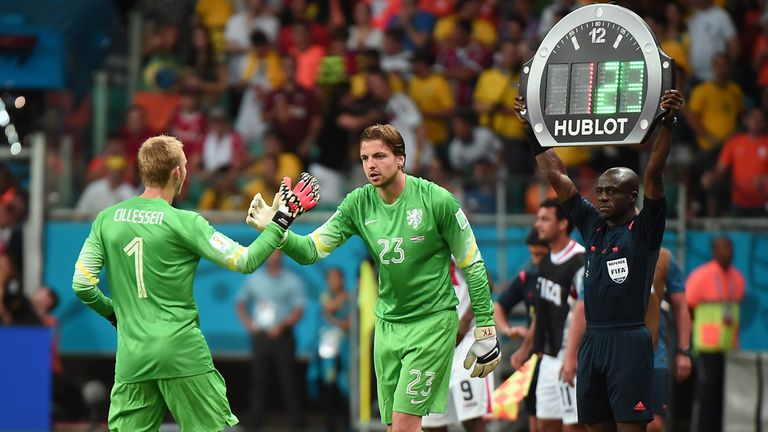 The move that really captured the imagination, however, was Van Gaal's decision to replace Jasper Cillessen with Tim Krul for the penalty shoot-out against Costa Rica. It was a power play enacted with the greatest precision, so much so that Krul himself was convinced that he is better at saving spot-kicks than his previous record suggests. Even Johan Cruyff, Van Gaal's nemesis under normal circumstances, praised the switch: "This is the sort of thing I love." 
It all bodes well for United ahead of the Premier League kick-off on August 16th. Whereas David Moyes used his July 1st start date as an excuse for failing to adequately strengthen the squad last summer, Van Gaal has already overseen the arrival of Luke Shaw and Ander Herrera and is planning to throw himself straight into United's pre-season tour instead of taking a well-earned rest. 'Holidays are for wimps,' was the remark made by one unnamed United official quoted in the Daily Mail this week.
There is no longer need for the word 'transition' to be thrown around as a pacifier at Old Trafford. Given the absence of European football in the new campaign - the bitter legacy of last season - United now have a clean run at the title Sir Alex Ferguson won with an 11-point margin in his final season in charge. In Van Gaal they have the perfect successor to Ferguson: a born winner who isn't afraid to ruffle a few feathers in pursuit of the game's biggest prizes. Buckle up, because it is bound to be a thrilling ride.