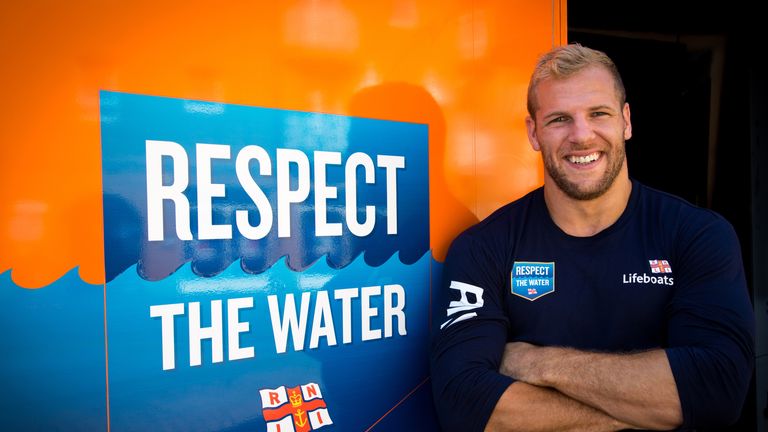 Did you know over two-thirds of people who died around the UK coast over the past four years are male? On average, 160 people drown around the UK coast each year. That's more than those killed in cycling accidents.
And the problem isn't just adrenaline sports or being out in stormy seas; the majority of deaths happen when people are near the shore, doing seemingly everyday activities like swimming or walking.
To highlight this issue, the Royal National Lifeboat Institution (RNLI) along with England and Wasps rugby star James Haskell has launched the Respect the Water campaign. It kicked off in Brighton on Thursday 24th July with Haskell taking on a 250kg water-filled punch bag seeing how long he could last battling against water, the opponent who will never tire. Even if you're as strong and fit as James, you're no match for the water so never underestimate the power of the sea. 
Check out footage of James taking on the opponent that will never tire.
The punch bag has already visited Brighton and will also be on location at Boardmasters festival in Newquay (6th -10th August) and the Blackpool Illuminations(28th-31st August). 
The campaign aims to build awareness of coastal risks and encourages people to stay safe around the coast this summer by doing simple things like swimming at a lifeguarded beach, and not drinking before getting in the water.
Want to know more? Do you know how much a cubic metre of water weighs? How about the amount of sea water it takes for you to start drowning, or the effect cold water shock has on your body?