'Raheem Sterling can score goals to help fill Luis Suarez void'
Trevor Francis backs England man after goal in friendly victory over Manchester City
Last Updated: 31/07/14 4:07pm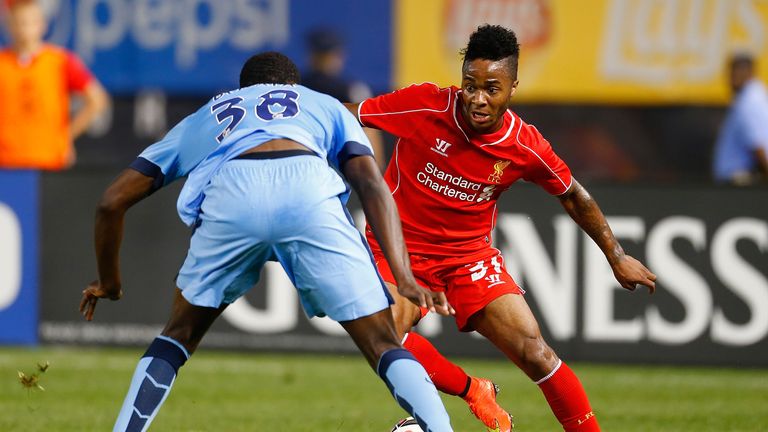 Trevor Francis says Raheem Sterling can play a major role in filling the goalscoring void left by Luis Suarez at Liverpool.
Brendan Rodgers has admitted he is planning to sign another striker to replace last season's top scorer, who joined Barcelona at the start of the summer, although a deal to snap up top target Loic Remy from QPR fell through last weekend.
However, Sky Sports pundit Francis believes Liverpool will need to score goals from all over the team if they are to challenge for the Premier League next season and, after watching their International Champions Cup penalty-shoot-out victory over Manchester City, he identified Sterling as a better finisher than he is given credit for.
The England winger scored Liverpool's second equaliser of the game to put the Reds top of Group B ahead of Saturday's clash with AC Milan.
Francis said: "The finish was something that Brendan Rodgers will have enjoyed. With Suarez missing this season, you are not just missing a player but you're missing 31 goals.
"He has got to find goals within that team to compensate for the loss of Suarez and I think that is going to fall on the likes of Lazar Markovic and Sterling. They have got to get probably 25 goals between them and Sterling showed it tonight with the way he took his goal.
"There was another occasion when he scored a beautiful goal on the stoke of 90 minutes when the linesman flagged for offside, but clearly it was the wrong decision. He took that so well.
"It was encouraging, the way he finished. I didn't think he was a natural finisher prior to this game, but the way he finished on a couple of occasions tonight showed to me that in front of goal he is a finisher.
"That's good news for Liverpool because they are going to need his goals. He has got so many other aspects to his game that are going to make him into a good player and he's only young.
"A feature of Liverpool's side this season is that they will play a lot of their football on the counter-attack. They have a young side with plenty of energy and I think good times are ahead for Liverpool."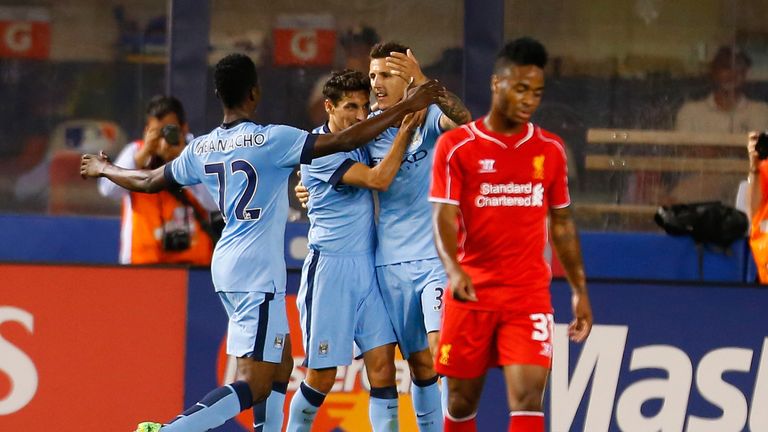 Manchester City's two goals came from Montenegro striker Stevan Jovetic, who is enjoying a fine pre-season after making just 13 appearances in the Premier League last season.
The 24-year-old also bagged a brace in the 5-1 win over AC Milan earlier in the week and Francis believes he could strike up an exciting partnership with Sergio Aguero next term.
He added: "At the moment Jovetic is probably the player of the tournament and if he'd stayed on the field then Man City would probably have won the game.
"He was a threat throughout, playing as the second striker and linking the play. He's very clever in possession.
"He has been the bonus so far for Manuel Pellegrini in this tournament. We didn't see much of him last year, even though they paid over £20million for him.
"There were one or two asking if he'd made a huge mistake, but on the evidence of what he has shown in the two games so far he is starting the season really well.
"He has four goals in two games, but his general play has been excellent. It offers a mouthwatering prospect where he could possibly play up front with Sergio Aguero.
"Both of them like to play as that second striker, but they are both clever, intelligent, find space and have great technical ability.
"That would be an interesting combination."