Everyone's a winner?
As the Belgian striker makes a money spinning move to Merseyside, Sam Drury considers who got the better of the Romelu Lukaku deal and why Chelsea were willing to let him leave at all...
Last Updated: 01/08/14 1:11pm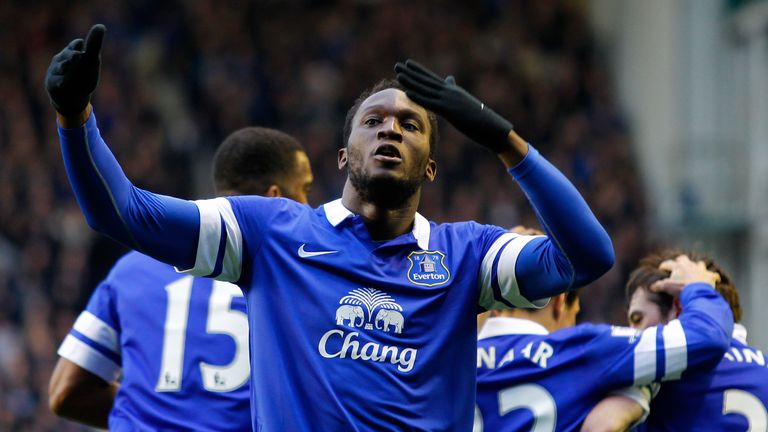 After three years, 15 appearances and no goals for Chelsea, Romelu Lukaku has left Stamford Bridge. This time on a permanent basis.
Looking at those stats alone it is hard to believe that Chelsea made a sizeable profit on the Belgian, even more so when you consider they paid £18million for him and considered him surplus to requirements.
However, you only have to look at his impact on loan at both West Brom and Everton in the past two seasons to see why Roberto Martinez was willing to splash out £28m to bring the striker back to Goodison Park. Since the beginning of the 2012/13 season Lukaku has scored 32 goals in 68 games – a very healthy return for a player who only turned 21 in May.
He wanted to play for Chelsea but he wanted to be clearly the first choice striker, which in a club of our dimension, it is very difficult to promise to a player
Jose Mourinho on Lukaku
So the question is: why were Chelsea and Jose Mourinho willing to let such a talented young player leave?
For much of last season Chelsea fans were casting envious and bemused glances in the direction of Merseyside where Lukaku was having a fine time in front of goal, while Samuel Eto'o, Fernando Torres and Demba Ba were struggling to make any sort of significant impact. 
The Blues trio picked up slightly during the second half of the season but none of them managed to equal Lukaku's 15-goal haul at Everton. Indeed, £50m man Torres accrued just five league goals in 28 games, a total matched by the sparingly used Ba.
Mourinho looked to clarify the situation and suggested that Lukaku's unwillingness to fight for his place at Chelsea was a major factor in the decision to let him go.
"The thinking behind the move was the fact that Romelu was always very clear with us, in his mentality, in his approach, he was not highly motivated to come to a competitive situation at Chelsea," he said.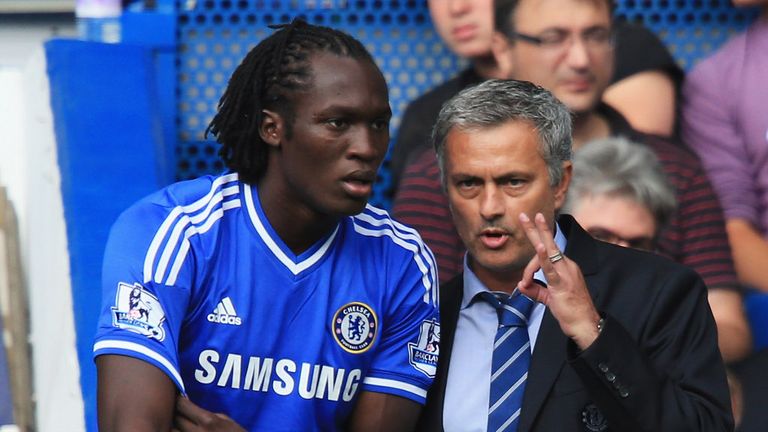 "He wanted to play for Chelsea but he wanted to be clearly the first choice striker, which in a club of our dimension, it is very difficult to promise to a player."
How much of that is a manager trying to appease fans wondering just why such a talented young player hasn't been given an opportunity is hard to say.
But given that £32m of Roman Abramovich's money has gone on Diego Costa and the return of Didier Drogba, it is clear that Lukaku wouldn't be guaranteed a place in the starting XI. However, given Costa is new to the league and Drogba is now closer to 40 than 30, Lukaku could well have been an extremely useful player for Chelsea in the coming campaign.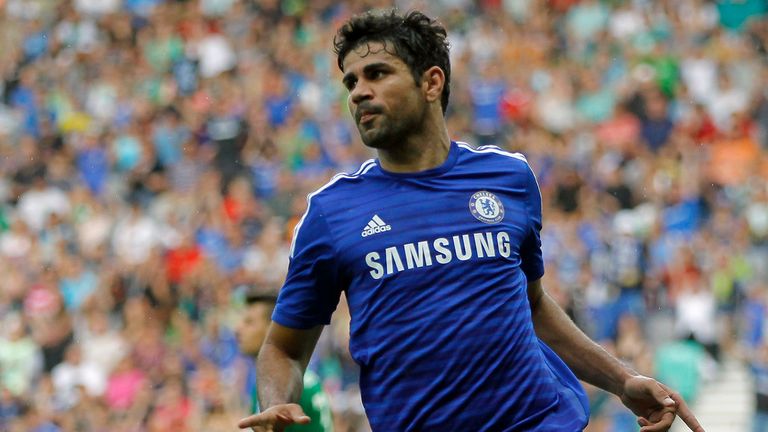 Instead he will be the main man for Everton. Having been signed for such a hefty fee, a club record fee no less, the pressure will be on the Blues' new no.10 to deliver from the off, but his manager has complete faith in his ability to cope.
"We know that Romelu is still a young man and the potential that he has is quite unique, and we are desperate to see him enjoying his football and to watch him grow as footballer in the years to come," Martinez said.
"Rom will never say it but his target should be to become one of the best world-class strikers."
There is no doubting his talent. Lukaku has the pace, power and finishing abilities that will give Premier League defenders sleepless nights. He's excellent in the air, can run with the ball and has already shown a penchant for performing in big games. Simply put, he has all the tools to be the world-class striker Martinez has challenged him to become.
He is not the finished article, far from it in fact. His passing accuracy of less than 60% in the final third last season must improve, especially given the emphasis his manager puts on possession. There were also suggestions from Evertonians that Lukaku became lazy at times as the season wore on and any perceived lack of work rate will certainly not have helped his case at Chelsea, where Mourinho expects every player to work forward and back - just ask Juan Mata.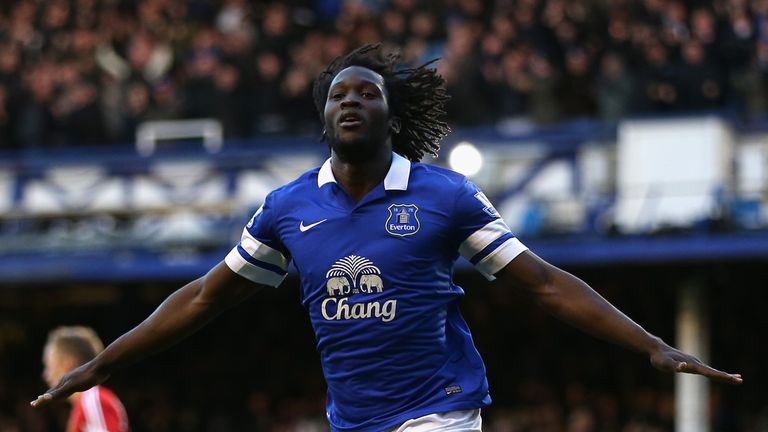 Could any perceived complacency, somewhat ironically, have been as a result of a lack of competition for places at Goodison? Would the competition at Chelsea have actually brought out the best of him?
Alternatively of course, it could have been the result of playing a full season in the Premier League, as a starter, for the first time. He may be built like a man mountain but fatigue, we are often told, is common among young players at the end of a long season.
Rom will never say it but his target should be to become one of the best world-class strikers
Roberto Martinez
Whatever the reason, it is something that Martinez will be confident of being able to deal with moving forward.
One thing he may have to be more patient with though is Lukaku's consistency. He blew hot and cold last term and managed just two goals between the end of November and the beginning of March, although admittedly he was out of action for a month due to injury in that time.
Greater consistency will come with age but with his name set to be prefaced with '£28m striker' from now on, he will be under much greater scrutiny. 
The pressure is on for Lukaku and if he can cope with that and progresses as expected he could go a long way to proving he is worth every penny and make Chelsea regret a deal that, on paper at least, looks like a masterstroke on their part.
One thing is for sure, no Everton fan will be complaining about the transfer fee. After years questioning the club's ability to match their ambitions in the transfer market, this deal shows that they may finally be in a position to do so. Hopes of another top four challenge have been reignited.