Sky Bet: Who will be this season's Premier League Top Goalscorer?
Ahead of the new Premier League season, we look at the early betting in the Top Goalscorer market. Sergio Aguero is the early Sky Bet favourite but who else is in the running?
Last Updated: 16/08/14 2:40pm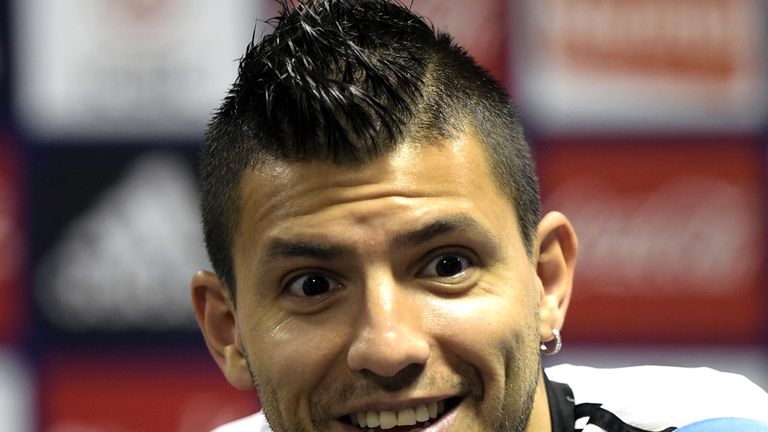 It has been a gruelling month since the end of the World Cup, but it is finally almost upon us, and after a summer of fascinating transfer activity, it promises to be the best season ever.
Always popular, the Premier League Top Goalscorer market has seen a huge spread in the early betting patterns, with a myriad of attacking prowess making it difficult to narrow selections down. Here we run through some of the early front-runners and popular outsiders in the Sky Bet market, and try to lend a helping hand in highlighting the potential prolific marksmen in 2014/15.
Sergio Aguero - 4/1 with Sky Bet
Despite a far from impressive tournament in Brazil, where the Manchester City striker managed no goals and only eight shots, a fit-again Sergio Aguero is the current 4/1 favourite in the Top Goalscorer market. Another injury has hindered the former Atletico Madrid hit-man's progress, but once fit, the Argentine's record speaks for itself. Averaging a goal every 90.5 minutes, Aguero notched 17 goals in 23 league appearances last time out and punters have parted with their hard-earned cash knowing that even with the fitness concerns that he suffered from last campaign, Aguero has more than enough ability to top the scoring charts come May.
Robin van Persie - 9/2 with Sky Bet
Another player who wasn't at their prolific best due to injury problems last season was Robin van Persie. Like Aguero, the Dutchman looks set to miss the start of the new campaign. However, the difference between the two talismanic forwards this summer was that Van Persie showed glimpses of what Manchester United fans can expect from a rejuvenated Dutchman under new boss Louis van Gaal. Odds of 9/2 have not deterred punters from laying the former Arsenal striker. The savvy are clearly aware that being the focal point United's attack, under a manager who knows how to utilise his goalscoring abilities, Van Persie is more than capable of catapulting United back to the top of the league.
Daniel Sturridge - 5/1 with Sky Bet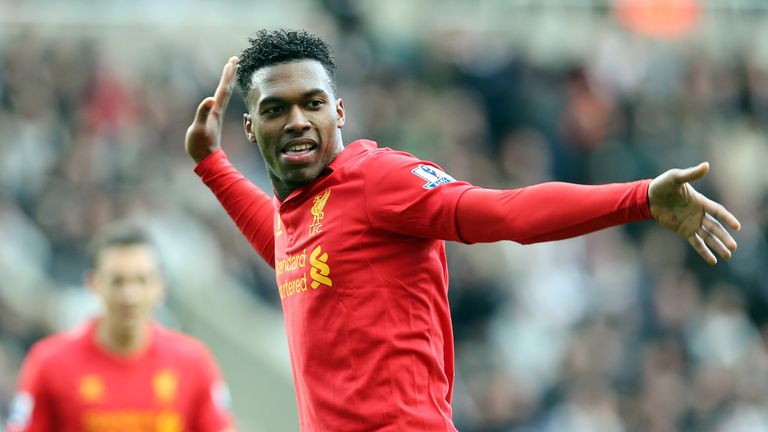 It is a big season for Daniel Sturidge and Liverpool. Last season took everyone by surprise, with Liverpool fans delirious as they almost managed to secure their first Premier League crown. Title odds of 11/1 shows how much doubt there is that last year's heroics can be repeated. Sturridge's dilemma this time out is that he has to manage without partner in crime Luis Suarez. However, Sturridge's best-ever goal haul of 21 last season has buoyed punters who are willing to turn a blind eye to the 24-year-old's profligacy in Brazil. Being the main man could actually bring the best out of a striker who revelled in the same role when Suarez's was absent in 2013/14.
Diego Costa - 6/1 with Sky Bet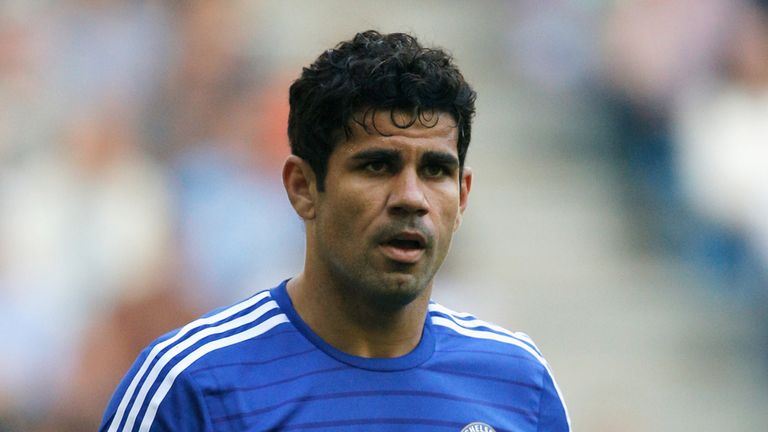 He has divided fans and experts alike, but if we are purely focusing on pedigree, then Diego Costa has all the attributes and tactical acumen to be a big hit on our shores. A woeful World Cup has to be glossed over as it was clear that Costa was not fully fit, despite Spain's over-reliance on him. Odds of 6/1 have not put punters off, with Costa's 27 goals that pushed Atletico Madrid to glory last season fresh in their minds when laying the 25-year-old. A shot conversion rate of 28.7% from a colossal 92 attempts in La Liga last year will encourage those caught in two minds. And with Chelsea's attacking midfield arsenal behind him, Costa cannot fail to shine, can he?
Alexis Sanchez - 16/1 with Sky Bet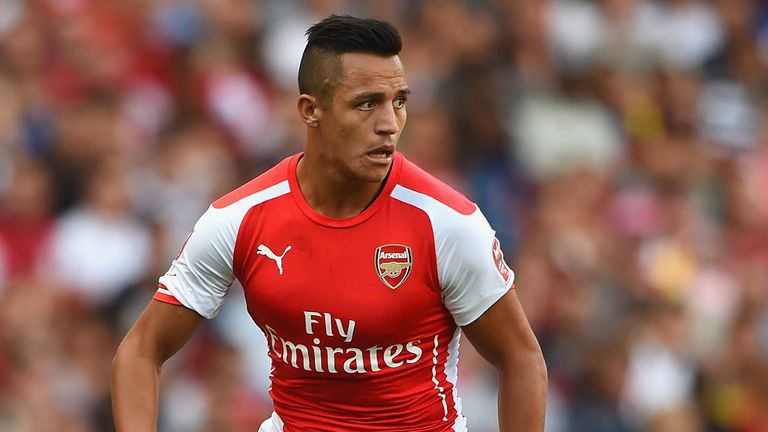 A Community Shield performance full of energy and vigour put to bed rumours that Alexis Sanchez is not fully fit ahead of the new season. After taking plenty of bets on the Chilean forward for the Wembley clash, the trading room has been busy; odds of 16/1 to finish the season Top Scorer attracting much interest. Sanchez enjoyed his most fruitful season in a Barcelona shirt last term, despite the Catalan giants underperforming. An impressive shot conversion rate of 31.2% last season has not shortened his price, but should he emulate such form for the Gunners expect the 25-year-old's odds to tumble.
Romelu Lukaku - 20/1 with Sky Bet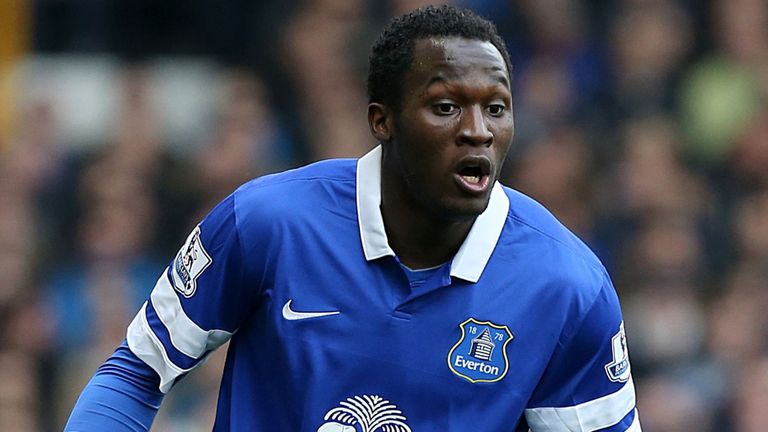 Stats don't lie. Romelu Lukaku's record is simply astounding for one so young. The imposing Belgian hit-man has notched more goals at the age of 21 than Lionel Messi did in the same time. Even with a £28million price-tag hanging over his head the former Chelsea striker is showing no sign of slowing down. At Everton, in an environment he is familiar with under the stewardship of a manager who seems to get the best out of him, odds of 20/1 are sure to tempt more punters as the new season gets underway.
Stevan Jovetic - 33/1 with Sky Bet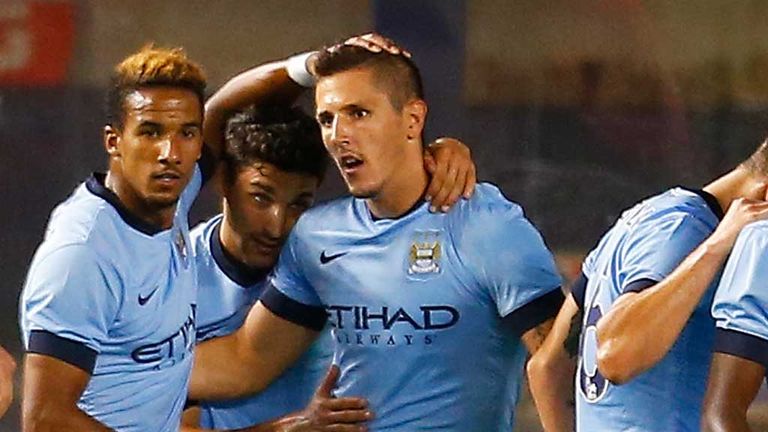 Despite signing for Manchester City last summer we still know very little about Stevan Jovetic's chances of success in the Premier League after a debut season spent predominantly in the treatment room. Having made just 13 appearances the former Fiorentina star failed to live up to his billing, however, after a promising pre-season, a fully fit Jovetic will feel like a new signing for fans eager to see what he can offer. Well-informed punters will also be hoping he can replicate his Serie A form for Manuel Pellegrini's men this season, and earn those brave enough to back him at 33/1 some welcome cash.
Roberto Soldado - 40/1 with Sky Bet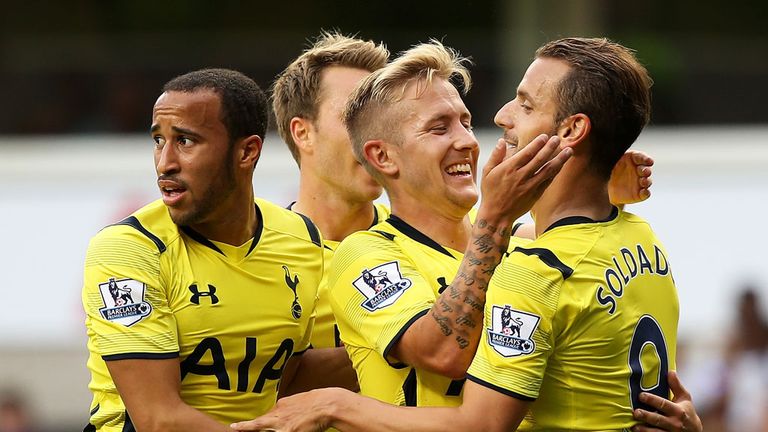 On the back of a woeful debut season at Tottenham it's fair to say he's a long-shot at 40/1. Roberto Soldado has not been every punter's first pick in this market, but under a new regime and with a far more positive pre-season under his belt, we may see more of a striker who earned iconic status at Valencia. Only Lionel Messi and Cristiano Ronaldo scored more La Liga goals between 2009 and 2013 than Soldado - form which earned him a big money move to White Hart Lane. It would be a risk, but with such long odds, when you take into account the ability that Soldado possesses when on form, the 29-year-old could earn some big money returns.