The Science of Scouting: Defenders
As part of our new series discussing the science of scouting with Leicester City's head of technical scouting Rob Mackenzie, we tackle the tricky business of tackling. More specifically, how do you assess the performance of defenders for whom a quiet game means a good game?
By Adam Bate
Last Updated: 29/09/14 7:39pm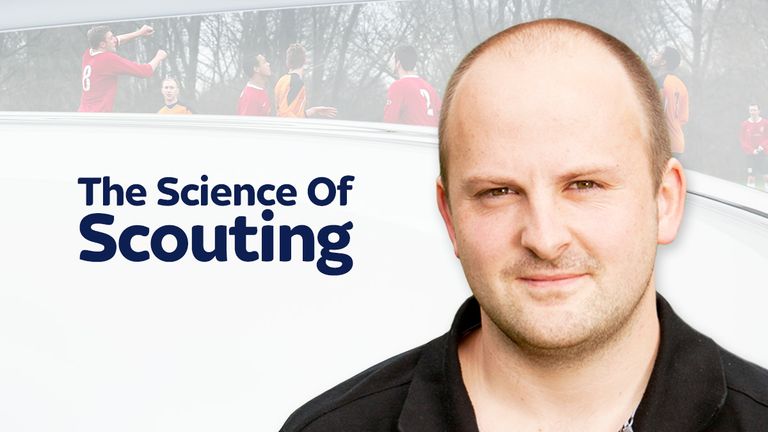 The initial theory regarding Sir Alex Ferguson's decision to allow Jaap Stam to leave Manchester United was that the manager was unhappy with the defender's autobiography in which he criticised team-mates and effectively accused the Scot of tapping him up.
But Ferguson himself has always maintained it was a simple footballing misjudgement.
"I believed he had slipped back in his game since his Achilles operation," wrote Ferguson in his latest autobiography. "But it was a mistake on my part."
The suggestion by football writer Simon Kuper is that Ferguson wrongly believed Stam's falling tackling statistics indicated a decline when it's now believed that the link between the number of tackles and a defender's performance is far less clear. "Like many football men in the early days of match data," wrote Kuper. "The manager had studied the wrong numbers."
Knowing what numbers to look at in regard to defenders is notoriously difficult. The thrust of the problem is that while goals and assists feel like acceptable measures for attacking players, opinion is divided on whether tackles and interceptions are necessarily positive indicators. Neither metric logs whether or not a player is being lured out of position in order to boost those numbers. It remains plausible that the defender who barely registers might be the most effective of them all.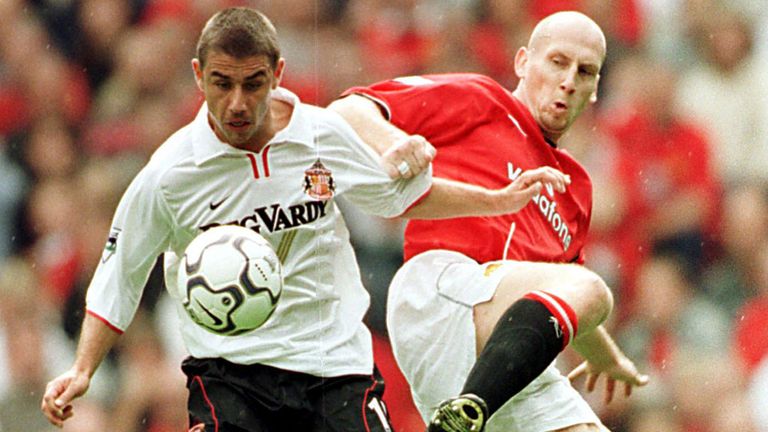 "In the WhoScored.com team of the year they had Shane Duffy who was at Yeovil on loan from Everton," Rob Mackenzie, Leicester City's head of technical scouting, tells Sky Sports. "While he did pretty well there and played 37 times, a lot of the defenders from the top teams weren't necessarily in there because it's all about on-the-ball actions so you don't get rewarded for snuffing situations out rather than having to make a last-ditch tackle.
We examined the makeup of successful teams as we searched for that extra edge that could take us over the line. What we found was that the vast majority of successful teams in the Championship had experienced centre-backs.
Rob Mackenzie, Leicester City
"When it comes to defenders, we look for qualities such as aggression, dominance and good records in duels, both aerial and on the floor. But it's certainly difficult. For example, we consider the number of 'line break passes' that a defender makes where they get the ball beyond an attacking or midfield line rather than just a defender who passes from side to side. That might be particularly important in the Premier League where you'll face enhanced pressing.
"With centre-backs, are they just playing the ball back and forth between each other, which is easy and often unopposed, or are they threading the ball between players to a midfielder in a way that allows you to advance? The best players are often the ones who (a) take the risk and (b) are aware that this pass is on. That can be a big indicator of a player's quality."
While it may be an indicator, there is a sense in which we don't quite yet know what the killer statistics are that tell us what a great defender should be doing. What we do know is that the most important stat remains the result. And it's this knowledge that helped Mackenzie and Leicester rejig their back line last year and finally win promotion to the Premier League.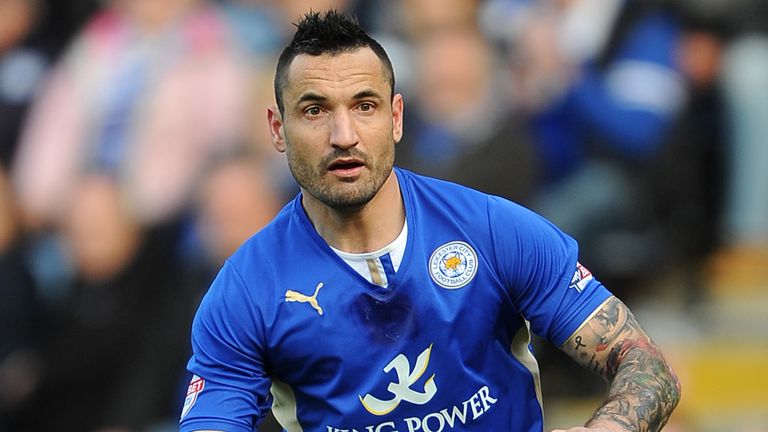 "We do a lot of work looking at what makes a team successful in that league," he adds. "For example, in the Championship we had Michael Keane on loan from Manchester United and he did well for us. But after finishing in the playoffs we examined the makeup of successful teams as we searched for that extra edge that could take us over the line.
"What we found was that the vast majority of successful teams in the Championship had experienced centre-backs. Even last season it was Jason Shackell and Michael Duff at Burnley who had 525 championship appearances between them before the season started. People might look at it thinking Duff is 35 and wonder whether that's the right strategy but a lot of the evidence points in that direction.
"So with that in mind we decided to bring in Marcin Wasilewski, a 33-year-old Poland international defender who had a great record of winning titles in Belgium. He is vastly experienced and while it's not straightforward to measure it, it seems that's the sort of thing that can help you when you're in a difficult run of games." Leicester promptly won the title. And that's a stat everyone can agree on.