Champions League playoff: Arsenal survive Besiktas test with Calum Chambers impressive in the centre of defence
Arsenal's long winning run in Champions League playoff games came to an end with a 0-0 draw in Istanbul against Besiktas. Aaron Ramsey's sending off marred their evening but another encouraging performance from Calum Chambers will have Gunners fans impressed, writes Daniel Storey.
Last Updated: 20/08/14 4:28pm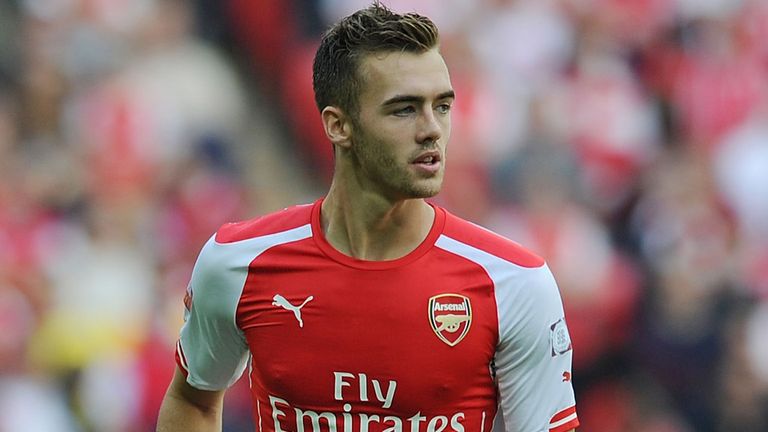 It was a night that always threatened to be ghastly for Arsenal, the type of long European trip that smacks of the clichéd banana skin so early in the season.
The pitch was bobbly and untrustworthy, causing visible issues with control. The atmosphere was humid and muggy and the crowd vociferous, although banned by UEFA from displaying 'Turkey's largest ever handmade banner' (yes, really).
There was the obvious danger of former Arsenal transfer target Demba Ba in the Besiktas side, too. "Sometimes when you come in a team where there are a lot of big names, the name plays more than the statistics," was Ba's slightly pointed assessment of his time at Chelsea, evidently keen to make a point after leaving England. This was a night for Arsenal to get a result, any result, to take back to the Emirates.
And a result they got. Mikel Arteta suffered an ankle injury, Aaron Ramsey was dismissed and a fluidity in attack was often lacking, but a balanced tie with the home leg to come should surely ensure that Arsene Wenger and Arsenal enjoy their 17th consecutive participation in the Champions League proper. It's a job only half-completed but, on reflection, the glass should be half full.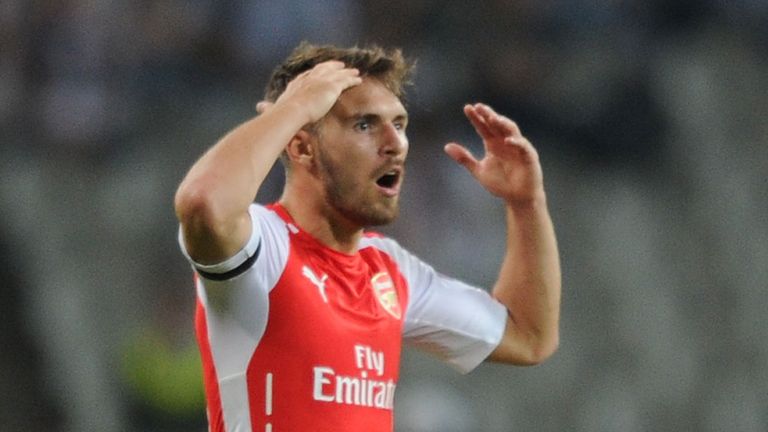 The end result will be more enjoyable than the means, one suspects. Ba was dangerous throughout, a performance embodied by his speculative attempt within two seconds of the start that rattled the crossbar. Ba's aerial presence was a constant threat to Laurent Koscielny, and he forced Wojciech Szczesny into a sprawling save from a left-footed volley, Olcay Sahan guilty of spurning Besiktas' other glorious opportunity. Without overly disrespecting the Turkish Super Lig, it seems a shame that Europe's 12th-ranked league is the home to Ba, a 29-year-old striker still with so much to give.
Disappointingly for Arsenal, Ba's excellence was not matched by Olivier Giroud, who struggled after being recalled to the side following Yaya Sanogo's failed Saturday evening audition. Giroud failed to have a single shot on target, lost the ball three more times than any other player on the pitch and completed just 15 passes at a rate of 52%. These are the matches after which Arsenal fans urge their manager to sign another forward - there is a frustrating inconsistency to their principal central striker.
Isolated
In Giroud's defence, it was another night on which he too often left isolated. Wenger's preferred 4-3-3 formation gave Alexis Sanchez licence to maraud down the right (and he did enjoy a good deal of success against Ramon Motta), but without a support striker Giroud is too often expected to both fashion and finish his own chances. Even when he was found by an impudent Ramsey chipped pass, a fresh air shot was the only result. It epitomised his evening's work.
There is a strong suspicion that a 4-2-3-1 formation would provide Giroud with greater assistance from a No. 10, but Wenger persists with the 4-3-3 in order to give both Jack Wilshere and Ramsey licence to act as box-to-box midfielders. There must surely be an ever more vociferous question of whether Wilshere's form is deserving of such special treatment, and it's difficult to see how Wenger fits Mesut Ozil and Theo Walcott into this formation, when fit. Something has to give.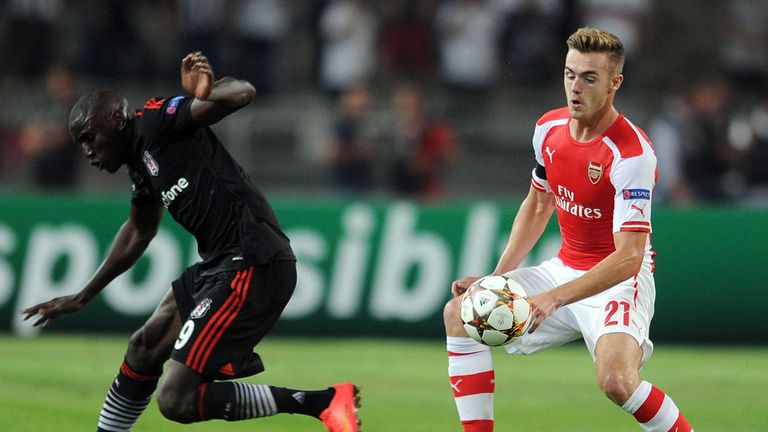 However, after such a result purely negative conclusions would be unreasonable, and the huge positive to take was the performance of Calum Chambers, who followed up his impressive league debut with an assured display on his European bow. Reminiscent of when Wenger picked 22-year-old Kolo Toure alongside Sol Campbell at the start of the 2003/04 season, there is a sense that Chambers looks instantly at home in the role.
Whilst Chambers' tender age is so consistently preached that it is impossible to forget, the difficulty of playing in a defensive position at such a stage in his career is often overlooked. Whilst there is a degree of 'just go out and play' for wingers or forwards of a similar age, for defenders that carefree abandon clearly isn't an option. A maturity, concentration and positional discipline is expected that is impossible to fake. On initial viewing, Chambers has all three.
This was not a performance that will be remembered in the distant future, but Arsenal did enough. After 12 consecutive victories in Champions League qualifiers there was to be no lucky 13, but a gutsy draw will do just fine. 'Wenger praises Arsenal's character,' will be the headlines in your Wednesday papers.
A version of this article originally appeared on Football365