If the 106-cap career of Frank Lampard is regarded as an England disappointment, then so is everyone's since 1966
Following the news that Frank Lampard has announced his retirement from international football at the age of 36, it's become customary to characterise his career in an England shirt as one of disappointment. Adam Bate looks at the fine margins between success and failure...
Last Updated: 02/09/14 4:51pm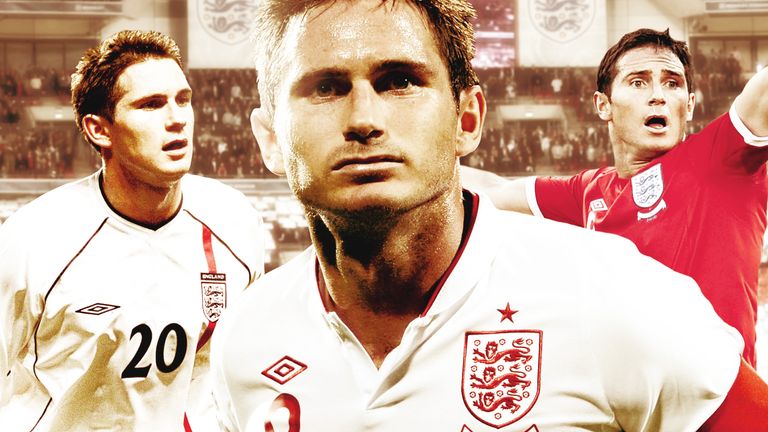 They say there's no worse feeling than losing in a final. Presumably that's exacerbated when there's so much at stake. One look at the forlorn figure of Lionel Messi ascending the steps at the Maracana this summer would certainly suggest as much.
But for England players there is a different dividing line when it comes to major tournaments. It's called the quarter finals. Win one of those and you can dine out on the adventure for decades to come. Lose one and scorn is guaranteed.
It's almost considered sacrilegious to admit as much, but England were unconvincing at the 1990 World Cup. Sir Bobby Robson's boys won one of their seven matches inside the 90 minutes – against Egypt – and were particularly fortunate to find a way past Cameroon in the last eight.
A goal down and being thoroughly outplayed by Cameroon, it required two penalties – the second of which coming in extra time – to ensure England returned home as heroes rather than the first team to succumb to African opposition with the final four looming.
As a result, it means the whole experience can be remembered fondly. From the chuckles over Gary Lineker's stomach complaint in the insipid draw with Ireland, to Peter Shilton's farcical finale against the Italians, it's all become part of an engaging tale.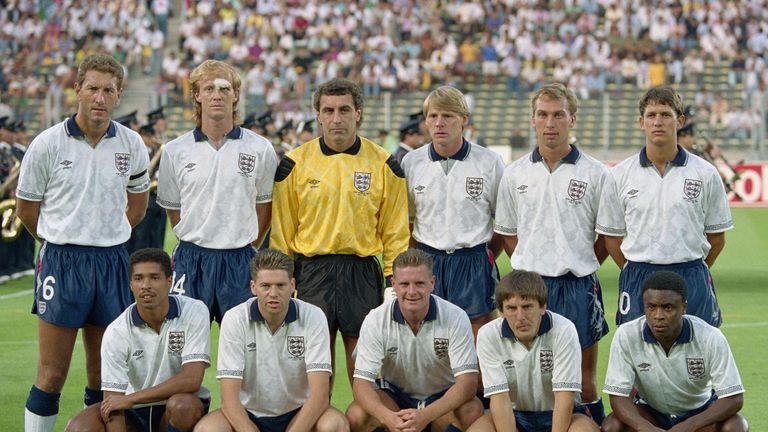 What matters is David Platt's goal against Belgium, Chris Waddle and Terry Butcher's dancing and, of course, Gazza's tears. So when the next tournament comes around, expect to see everyone from Paul Parker to Tony Dorigo advising on the best way to go about a World Cup campaign.
Six years later there are similarly fond memories of Euro '96. The dentist's chair incident? Mere team bonding for a group rich on character – captains and leaders one and all; real men worthy of wearing the Three Lions.  Spain's perfectly good goal wrongly disallowed for offside in the quarter final? No need to mention that.
Such are the margins. After all, for the group then FA chief executive Adam Crozier dubbed the 'golden generation' there were plenty of these quarter finals. Three of them in a row, in fact, between 2002 and 2006. That's a level of consistency only achieved once before in England's history – in the subsequent Euros and World Cup that followed the 1966 triumph.
For the golden generation, the memories are not so pleasant. In the 2002 World Cup came a 2-1 defeat to eventual winners Brazil. At Euro 2004 it was the hosts Portugal that did for them on penalties after a thrilling 2-2 draw, Frank Lampard having equalised in extra time and netted from 12 yards in the shootout but to no avail.
Two years later Portugal again defeated Sven Goran Eriksson's side on spot kicks, despite a fine effort from England to earn a draw after playing for an hour with 10 men against Cristiano Ronaldo & Co. This time both Lampard and Steven Gerrard saw their penalties saved.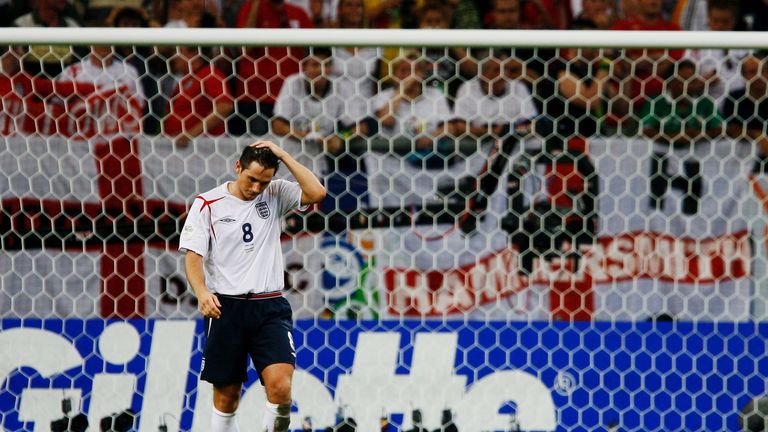 That seemed to be the final straw for a nation. "You let your country down'" was the chant that later greeted Lampard at grounds around the land. The thought of Stuart Pearce receiving quite such a vitriolic reaction feels absurd. Times had changed.
Perhaps that's because these players were supposed to be different. Wealthy men from the celebrity class with famous girlfriends and reputations to match. Quarter final exits weren't good enough for this lot. The public demanded more.
So here's the rub. As Lampard calls time on an international career that yielded 106 caps and 29 goals, can the critics really have it both ways?
On the one hand, there is the argument that Lampard has been overrated; an ordinary player who was never that good anyway; someone incorrectly rated among the best players in Europe when finishing runner-up in the 2005 Ballon d'Or vote – the last Brit to rank so high.
But if that's true, then why the anger and disappointment? Why not accept this was a player who achieved plenty and did so while refusing to quit on his country until well past his prime?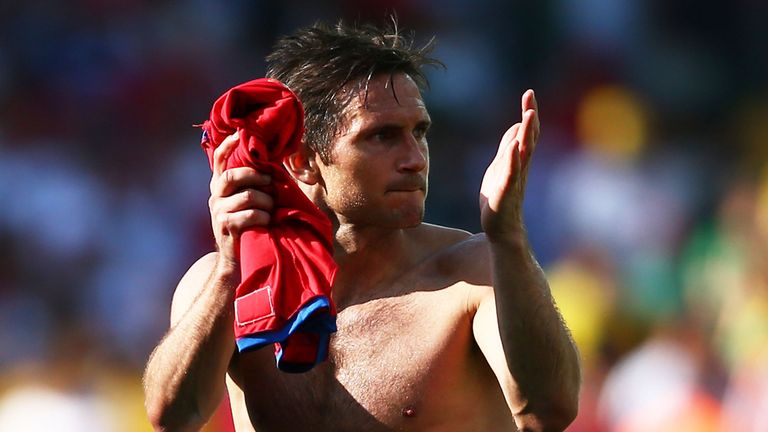 In truth, Lampard will have his own regrets and we're entitled to share them. England could have made better use of his talents in accommodating both him and Gerrard in a different formation, while he could certainly have had more luck in Bloemfontein where he was the victim of a goal-line decision so bad that FIFA changed the rules.
But to deride the player himself feels inappropriate. No knighthoods, of course, but better surely a nod of respect than a public handwringing… especially when there's a worst case scenario here.
For if the teams of Sir Bobby Robson and Terry Venables are remembered fondly partly as a result of the struggles of the teams that followed, maybe we'll eventually be lauding Lampard's generation once the days of the quarter final are gone.
Heaven forbid, there is a time when the term golden generation is reclaimed free from irony. Perhaps then and only then Lampard will afford himself a wry smile in considering an England career that disappointed so many and yet still delivered as much as anyone has managed in almost half a century… Give or take one of those pesky quarter finals.