Player ratings: Shining Sterling
Raheem Sterling is earning more praise after England beat Norway. Pick your best players from Wembley
Last Updated: 03/09/14 11:35pm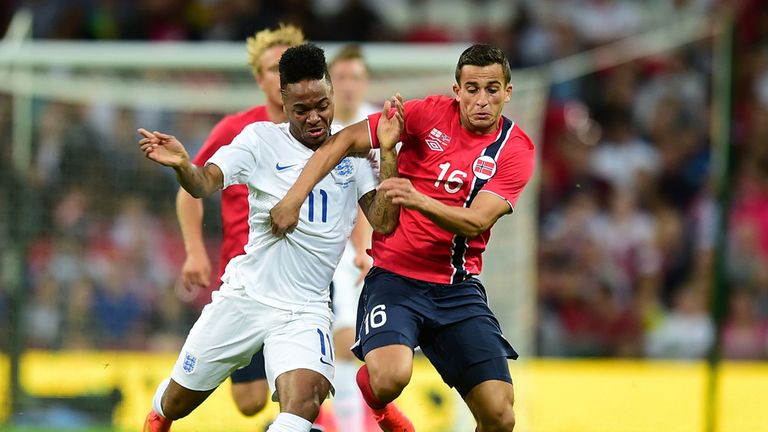 JOE HART - 7
A night during which Hart was expected to be untested ended with England's goalkeeper actually enhancing his reputation, however unnecessary that is for him to retain his place as No.1. The first half brought only a diving hold from Tarik Elyounoussi, but a fingertip save from a Josh King header was superb. Hart was also alert in thwarting King following a weak backpass from Gary Cahill. This makes it 23 clean sheets in 44 internationals.
JOHN STONES - 7
Stones can be largely happy with his night's work, solid and calm in almost all he did on his first start, the only player on the pitch with a 100 per cent pass accuracy during the first half. In effect, Stones is the opposite of Glen Johnson as a right-back, in that England lacked anyone marauding from the full-back area, but supporters and manager were also saved from the heart-in-mouth moments that Johnson's defensive flaws typically cause. For that at least, we should be grateful. The only black mark was losing his header to King at a corner, from which the striker almost scored.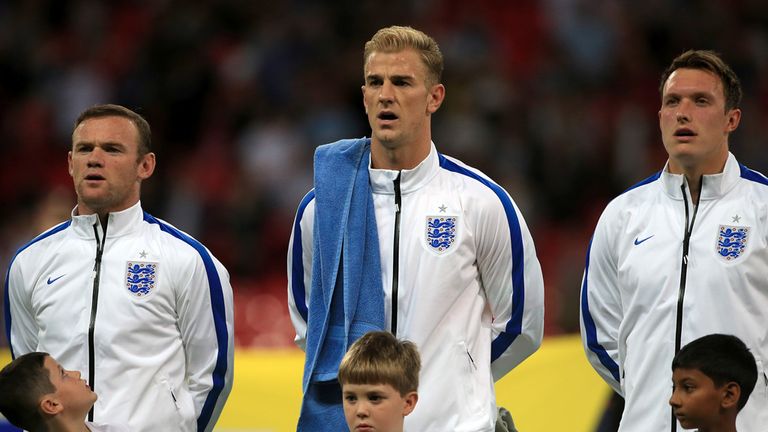 GARY CAHILL - 6
Rarely tested, if at all, during the first half, but when you have so little to do mistakes stick out like the proverbial sore thumb. Cahill's limp backpass to Hart on 53 minutes barely made it half way to his goalkeeper, and could have caused England much embarrassment. Should we expect more from England's senior central defender? The next 18 months may reveal answers to both, starting on Monday.
PHIL JONES - 7
More assured than Cahill, and an aerial threat in both boxes, Daniel Sturridge was the only player on the pitch to have more shots than Jones. Hodgson's decision to pick the Manchester United defender was his only unenforced selection dilemma, and it appears to be a meaningful call. The first-choice centre-back role is now Jones' to lose.
LEIGHTON BAINES - 5
Baines' presence in the team was entirely understandable given injuries to Luke Shaw and Kieran Gibbs, but it was another night on which questions were raised. Much of Baines' impact at Everton comes from his set-piece quality, but he had one limp attempt courtesy of a first-half free-kick and then passed on corner duties to Alex Oxlade-Chamberlain.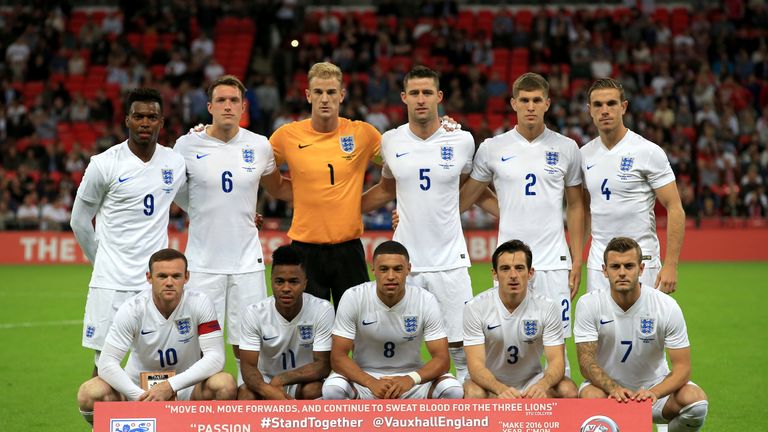 ALEX OXLADE-CHAMBERLAIN - 6
Another performance on the right wing that made you cry out for Theo Walcott, Oxlade-Chamberlain seems to have an unhelpful knack of hiding his obvious pace very effectively. Seemed keen to cross the ball at the earliest opportunity during the first half, and his corners left an awful lot to be desired. Comparing Oxlade-Chamberlain's performance on one flank with Raheem Sterling's on the other (two years his junior) makes for an unhappy judgement.
JORDAN HENDERSON - 7
Evidently less noticeable in Norway's half than Jack Wilshere, but that owed much to Henderson's selection as England's deepest midfielder, and Henderson was simple in possession and incredibly busy, making 110 passes and enjoying 117 touches of the ball, 40 more than any other player on the night. There are still valid questions as to whether the more reserved role takes away much of what makes Henderson tick for Liverpool, but he seems Hodgson's best option after the retirement of Steven Gerrard. Whether or not he has the defensive aptitude to deal with Xherdan Shaqiri remains a question to be answered next Monday.
JACK WILSHERE - 6
Although Wilshere took the departed Gerrard's place in England's team, he was able to operate slightly further forward and gained some joy in doing so, enjoying the odd interchange with Raheem Sterling and Daniel Sturridge that actually threatened to raise a cheer from the sparse crowd. Faded slightly during the second half, but now has the chance to make a midfield spot his own for the foreseeable future.
RAHEEM STERLING - 8
England's youngest player is now also surely their best. This was not a vintage night for Sterling, but the spark felt when he picks up the ball is greater than with any other of England's front six. With that in mind, it makes sense for Hodgson to build his side around Sterling, and that surely means him operating in a No.10 role - he did finally get there for the last 20 minutes. Sterling won the penalty after beating Omar Elabdellaoui for the umpteenth time and of England's 11 key passes, he made seven. Scary to think that this was only his fifth international start. However dreary it looks at times, this is a ray of light to pierce through the cloud.
WAYNE ROONEY - 6
Captain Rooney's first half told its own depressing story: Fewest passes of any England outfield player, the lowest pass completion of any England outfield player, the fewest touches of any England outfield player and 100% of the game's offsides. The second half did not improve enough to make it anything but a worryingly poor night for England's supposed most important player, despite his emphatically taken penalty. The concern for Roy Hodgson is that the weakest player in his front six is the man he has just made captain.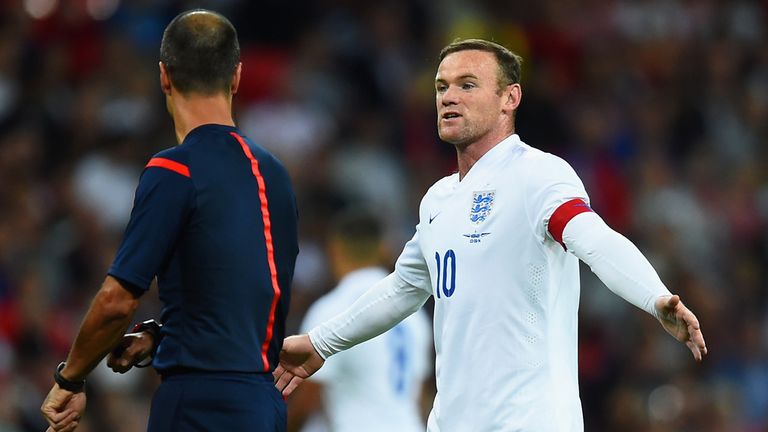 DANIEL STURRIDGE - 6
It is difficult to blame a striker for having a 'shoot first' mentality, but there are still times when Sturridge does pick the wrong option. He was dispossessed five times (three more than any other England player), and was also slightly guilty of snatching at his chances (all four of Sturridge's shots were off target). Despite that criticism, Sturridge was probably the second best performer in England's front six, combining wonderfully with Sterling and Wilshere around the box on occasion. Failing to have attempt on goal of any sort during the second half may have worried Hodgson slightly, but not enough to see Sturridge as anything other than his principal striker for the Euro 2016 campaign.
SUBSTITUTES
James Milner is useful as a squad player at a major tournament for his versatility alone but one shanked pass did not do him any favours. Meanwhile, Fabian Delph had a neat and tidy 20 minutes and new Arsenal forward Danny Welbeck threatened. Calum Chambers made a good surge down the right and Rickie Lambert and Phil Jagielka got run outs.
Click here to have your say and rate England's players against Norway