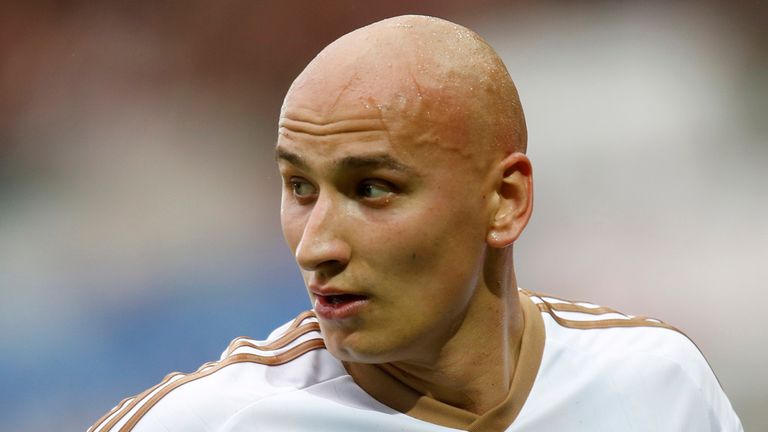 Newcastle are showing a lot of interest in Swansea's Jonjo Shelvey, according to Sky sources.
Newspapers have reported the Magpies are set to launch a £10m bid for the England midfielder but it is understood no offer has been made yet.
Shelvey, 23, has struggled to earn a place in the Swans' first team this season under both previous boss Garry Monk and his temporary successor Alan Curtis.
He has started just three Premier League games since October and was not part of the squad for the recent matches against Liverpool, Leicester, Manchester City and Manchester United.
And Curtis said this week: "We all know his ability, everybody can see it. His last game he was disappointing and he is far better than that.
"I've tried to speak to him and his attitude has always been in question, but he just wants to play and he gets frustrated if he is not in the team.
"If he is in the team he is not a problem at all, if he is not in the team he can be a bit more difficult to manage. He doesn't come to you, you pull him in and find out when he is thinking about."