Guus Hiddink thinks Eden Hazard is happy to be at Chelsea
By Mark Crellin
Last Updated: 19/02/16 2:57pm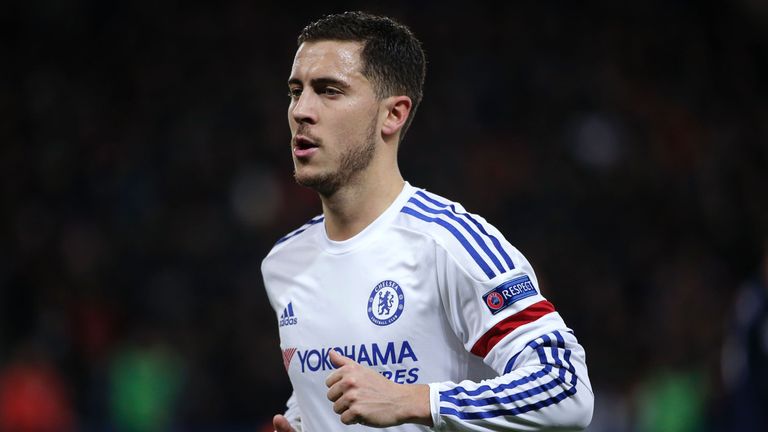 Chelsea boss Guus Hiddink says he is certain that Eden Hazard wants to remain at Stamford Bridge.
The Belgian forward has endured a disappointing campaign so far, after playing a huge part in last season's title success, and has been linked with a move away in the summer.
But this is all news to interim boss Hiddink, who says Hazard is not acting like a man who is itching for a transfer.
Hiddink said: "Every now and then I have short conversations with him and ask him about the situation et cetera.
"But he is very keen to be here. He has extended his contract, he is happy here, his family are happy here.
"There is no sign from his side to say, 'No, I am eager to go'. Not whatsoever, he is happy."
Hazard was garlanded with awards for his outstanding play last season as the Blues secured a Premier League-Capital One Cup double, but he has been far less effective this term so far.
And Hiddink did admit that he wants to see more from one of his key performers.
"I remember once he had a sprint on our right-hand side [in the loss to PSG on Tuesday night]," Hiddink said. "That's the old Hazard and we hope to see that more frequently.
"He's showing once, but he can show more, he's aware of that. Now it's up to him to step up."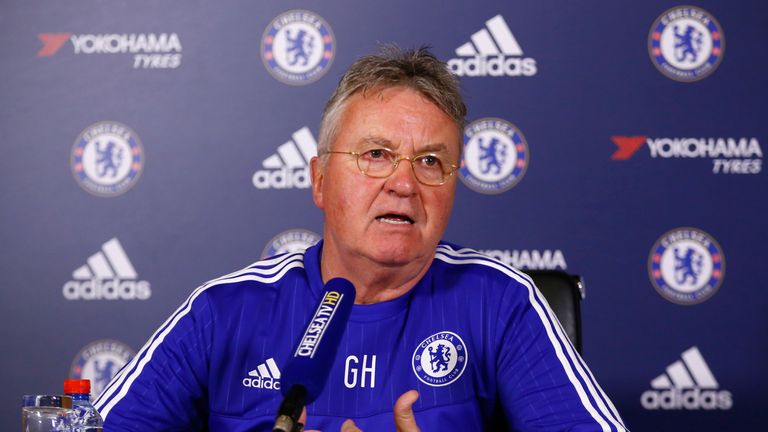 Hiddink himself has revived Chelsea's fortunes since replacing the sacked Jose Mourinho on an interim basis in December.
However, he insists that he will move on at the end of the season as planned, rather than remaining in place for a more prolonged spell.
Asked on Friday if he would like a crack at the job on a longer term basis he replied: "No. What we agreed, we stick to that."