Claudio Ranieri: Tottenham favourites for Premier League title
By Paul Vinnell
Last Updated: 01/03/16 12:32pm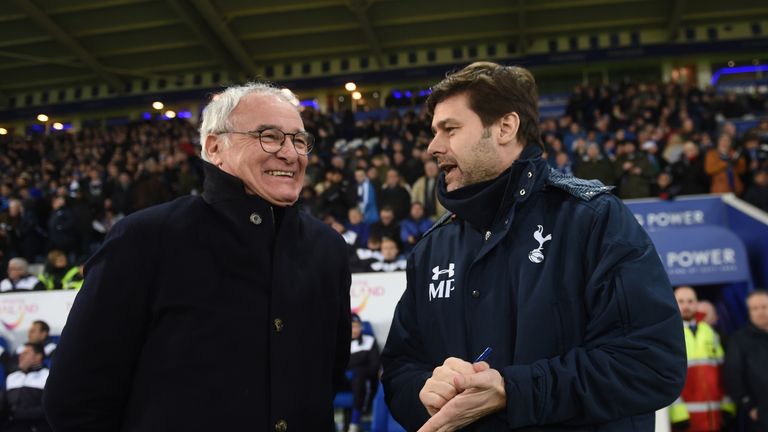 Claudio Ranieri says Tottenham are favourites to win the Premier League title, with Leicester the outsiders in the top four.
Ranieri's Foxes are two points clear at the top of the table going into Tuesday night's match with West Bromwich Albion, as they continue their fairytale bid to become champions. 
But the Italian is still playing down their chances and believes Spurs have all the credentials to be crowned champions.
"Tottenham, in my opinion, are favourites then Arsenal, Manchester City," he said.
"Tottenham are strong in every situation. When they defend and when they attack they know what they want. Everyone is speaking about Leicester but nobody is speaking about Tottenham.
"We are the surprise, that is fantastic, a good energy, but if we are realistic the real competitors are City, Arsenal and Tottenham.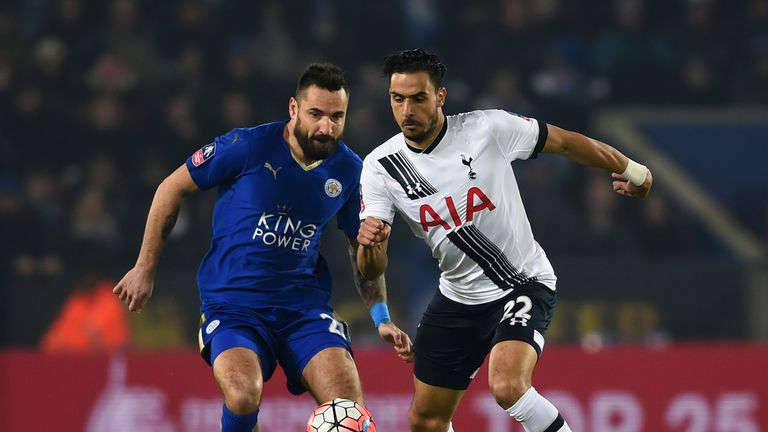 "Our job is done, we wanted to be safe and now there is something new. You can achieve something new if you think match-by-match. Now we are focused on West Brom, we know we can win, lose or draw but it's not important what the other teams do."
Ranieri insisted he was not simply trying to take the pressure off his own team by making Spurs favourites.
"I think Mauricio Pochettino would agree with me," he said. "Slowly, slowly, quiet, quiet he goes. You ask me a question and I tell the truth."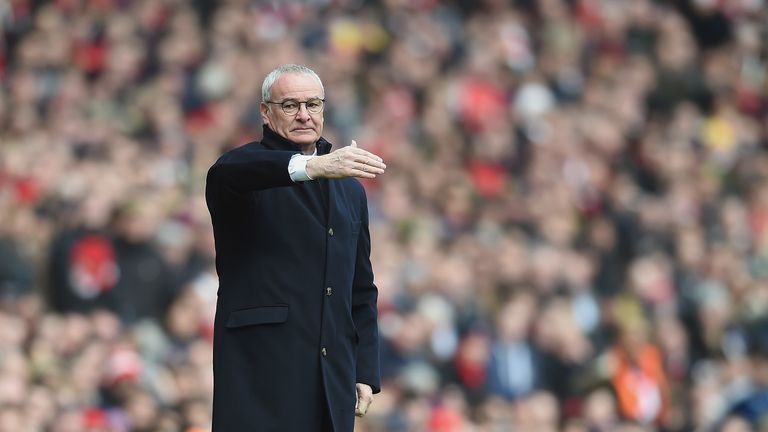 Leicester face Albion two points ahead of Tottenham in the league after Spurs' 2-1 comeback victory over Swansea on Sunday, with Arsenal five points behind after losing 3-2 at Manchester United.
Ranieri, though, insisted he is not interested in Leicester's rivals' results and paid little attention to events at White Hart Lane and Old Trafford.
"I was with my family, I didn't watch," he said. "When I came back I was very focused on West Brom. It's always important what we are doing, not the others."
The Foxes secured a last-gasp 1-0 win over Norwich on Saturday to keep their noses ahead of their title rivals, and the Baggies go to Leicester in confident mood, having beaten Crystal Palace 3-2 on Saturday.
In the first game between the two teams this season, at The Hawthorns in October, Leicester won a thriller 3-2.
"When you play against teams like Norwich, and West Bromwich, we had to be patient and find the solution," said Ranieri. "The first match against WBA was tough. They scored first, and we slowly got better. I am waiting for the same this time.
"We have to continue to play our football, be intelligent, and take the right moment.
"What we are doing is important, not the others. West Brom were 3-0 up against Crystal Palace. They are a very dangerous team.
"It's important to concentrate. They are very good on the counter-attack with Rondon, Sessegnon and Berahino, and they are also very dangerous on the corner. They've scored eight or nine goals from set-plays. 
"We must concentrate. If we take a clean sheet we can do something. They have a lot of players who impress me.
"Did you see Norwich? They started the match with the long ball and said 'come on then'. We have to patient and find the right solution."