John Terry is a champion who will keep playing, says Chelsea's Antonio Conte
By Andrew Dickson
Last Updated: 19/05/17 3:34pm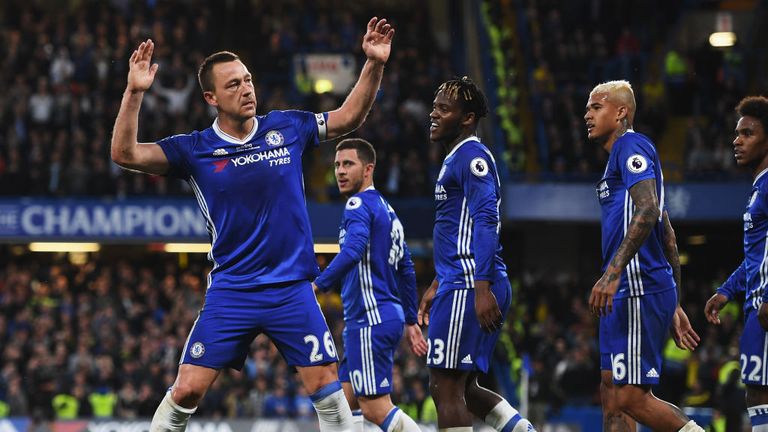 Antonio Conte has backed John Terry to continue playing rather than retire after comparing him to some of the greats of Italian football.
The Chelsea captain will leave the club this summer almost 19 years after making his debut for the club at the age of 17.
Having helped the club to five Premier League titles since then, there has been speculation he will now end his playing career but Conte maintains Terry is moving on from Stamford Bridge to pursue regular games elsewhere.
Asked if he thinks he will keeping playing, the Chelsea head coach said: "Yeah, for sure. John has all the possibilities to continue his career and we all know he prefers to play regularly.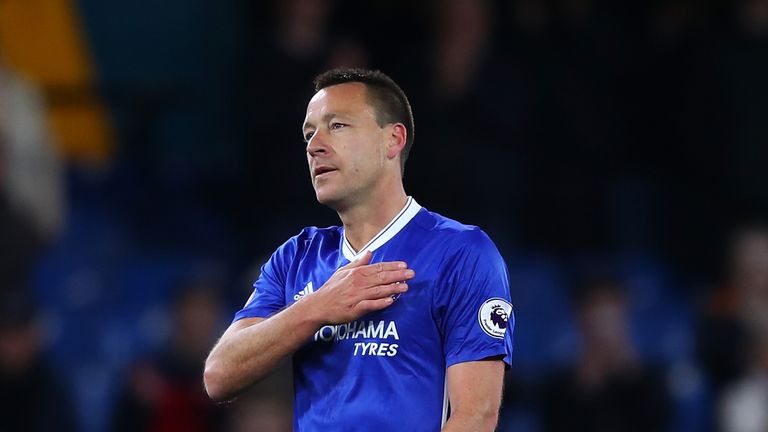 "For this reason, he has decided to leave, because he wants to play every week. He has the possibility to do this. He is strong and when I called him to play he showed this.
"When you arrive at this point of your career, it is very important to feel yourself, your body and your mind - to feel if you still have desire and a will to fight to arrive every day and work very hard.
"If you feel this, it's right to continue to play and continue your career. I think John has all of these characteristics.
"It is very difficult to find a lot of players with a career like his. John is a legend for this club, for the appearances and years he played for this club and the victories he has had.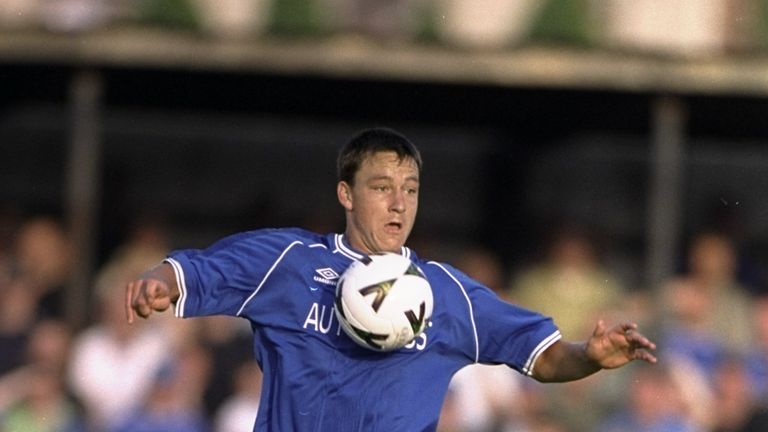 "He has a lot of titles. It's not easy to compare him but for sure, (Francesco) Totti played for Roma all his career, (Alessandro) Del Piero… it was the same with (Paolo) Maldini at Milan.
"I can tell you about these Italian players because I know them very well and I think John is a champion. He deserves the best."
Conte, meanwhile, has stressed he will only have discussions with Chelsea about his future in London once the season has finished.
He is contracted at Stamford Bridge until 2019 and has been linked with Inter Milan but has maintained he is happy where he is.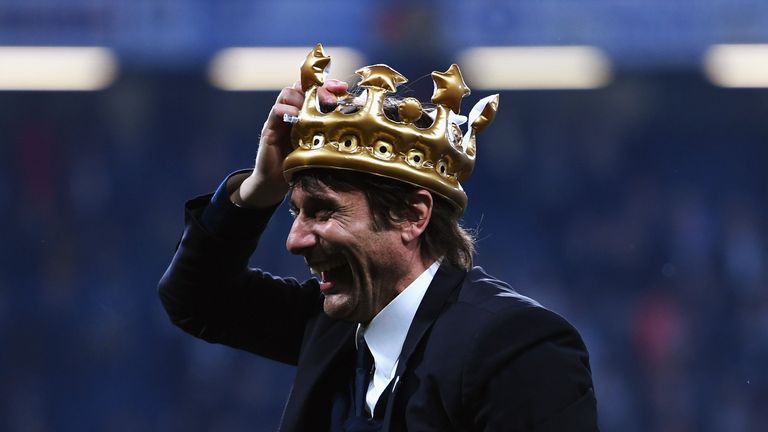 Conte added: "It's important to repeat I have two years to go, it's important to underline this. It's important to finish the season, to concentrate and reach our target.
"We want to win 30 games and help Thibaut (Courtois) win the Golden Gloves then prepare in the right way for the final of the FA Cup against Arsenal.
"Then every single player, the coach and the manager have time to discuss things with our club. Our targets are more important than a single person."