Ollie - Vaughan is focused
Ian Holloway insists David Vaughan is focused on helping Blackpool stay up despite transfer speculation.
Last Updated: 28/04/11 10:23pm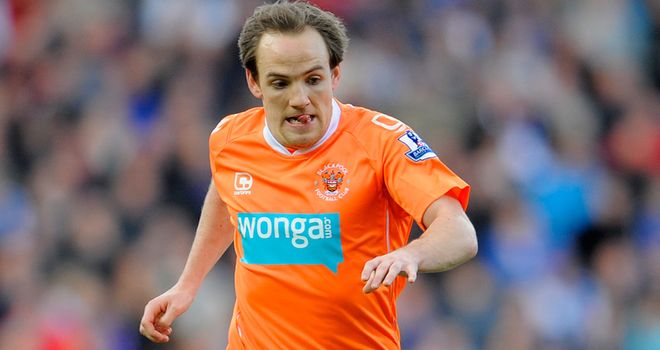 Blackpool boss Ian Holloway insists David Vaughan is entirely focused on helping the Seasiders stay up despite transfer speculation.
Sunderland have been linked in reports with the 28-year-old midfielder, who is out of contract in the summer.
But Holloway believes the midfielder is thinking only of the battle against the drop, with the Seasiders sitting just out of the relegation zone on goal difference with four games left to play.
The Blackpool boss said: "Players' contracts in the summer are quite a way off at the moment because our focus is totally on getting enough points to secure Blackpool's survival at this level.
"That is what everybody wants - even the players who were being talked about leaving.
Task
"Once that window slams close, they know what their task is, they know what their job is and we have all set about trying to do that.
"We don't want to lose this now, so Vaughany won't be thinking about somebody saying something nice in the paper about him.
"He'll be thinking 'come on', because the reality is that if we can do it, we will have proved to the whole world that we are good enough, against all the odds.
"I wouldn't want to be going somewhere having failed my Blackpool supporters if I was one of the players."
Vaughan made his comeback after two games out with a hip complaint in last weekend's 1-1 draw with Newcastle and
Holloway admits his team have missed the midfielder, who should be fit to keep his place in the starting line-up for Saturday's clash with Stoke at Bloomfield Road.
Good player
"He is a good player," the Blackpool boss added.
"We have got lots of them, but he seems to get in there and do things that make the others look really good.
"He is so consistent at doing it that he is sorely missed when he is not there.
"He is a difficult player to be without, but I don't think we will be this weekend."