Wenger boys 'ahead of time'
Arsenal boss Arsene Wenger believes his young side are on the cusp of greatness.
Last Updated: 01/05/11 9:39am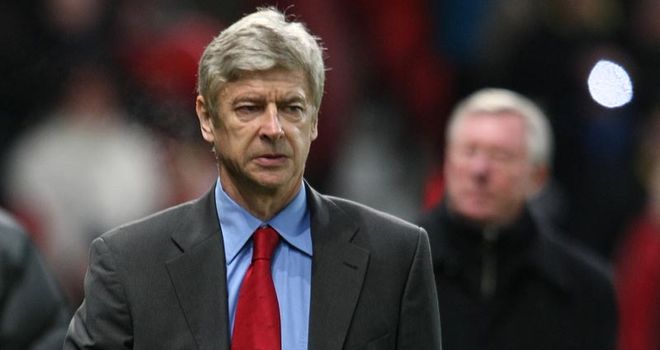 Arsenal boss Arsene Wenger believes his young side are on the cusp of greatness.
The Gunners' season, which promised so much, fell apart in a matter of weeks, starting with the Carling Cup final defeat to Birmingham at the end of February.
The North London giants are now facing up to a sixth successive season without silverware but Wenger is in no doubt that he has a squad which are ahead of time.
Experience
He said: "The team has accumulated a lot of experience despite their age. They are 23 on average now, but football-wise are 26 or 27.
"I gave them a chance to play at a young age and I don't regret it.
"Maybe I could have got some more experienced players, but it is too easy to say that."
Despite a run of just one victory in the last seven Premier League games Wenger remains in a positive mood and expects the likes of Cesc Fabregas, Robin van Persie and Samir Nasri to remain at the club next season.
"They are very close. We need to strengthen some areas, but we have the quality," he said.
"At the moment we have to face some scepticism, but we have to keep believing in our strengths.
"These players all started at a very young age and they should be ready."
Hardest
Wenger, who turns 62 later this year, admits he has endured the most difficult season of his tenure.
"It is certainly the year when I have worked the hardest, and for the team it has been the toughest," he said.
"But over the last five years this has been the highest quality we have produced.
"We have battled on all fronts and have produced quality, we just couldn't finish the job."