We will step up - Carrick
Michael Carrick believes the current Manchester United squad can cope with the loss of Paul Scholes.
Last Updated: 18/07/11 11:40am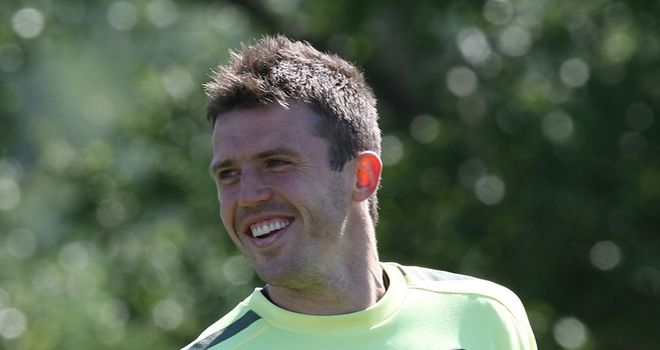 Manchester United midfielder Michael Carrick is confident the club can cope with the loss of Paul Scholes, even if they fail to bring in a direct replacement.
Former England international Scholes retired at the end of last season after 17 trophy-filled years at Old Trafford, leaving a gaping hole in the Red Devils' midfield.
Boss Sir Alex Ferguson has been linked with a number of replacements this summer, including Tottenham's Luka Modric, Arsenal's Samir Nasri and Inter Milan's Wesley Sneijder.
However, even if none of those players join the club, Carrick believes the current squad can step up in Scholes' absence, just like they did when Cristiano Ronaldo left for Real Madrid two years ago.
"Losing a player like Paul is a loss - he brings so much to the team," Carrick told the club's official website.
"He's a world-class player, so you have to compensate in other ways.
"We have done that in the past - we lost Cristiano Ronaldo a few years ago and people didn't think we'd get over it.
"But different players step up - maybe it is not one player but we share the responsibility."