Howard welcomes competition
Everton goalkeeper Tim Howard is looking forward to competition from Jan Mucha this season.
Last Updated: 01/08/11 5:09pm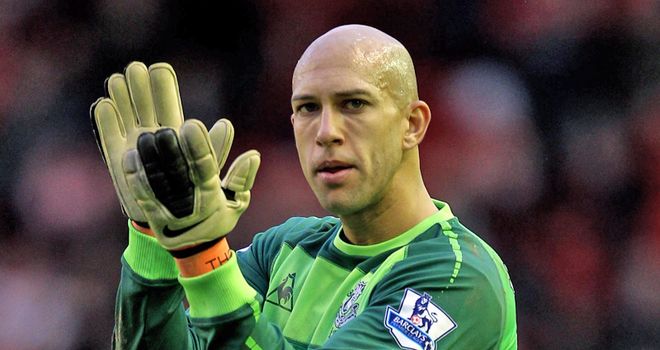 Everton goalkeeper Tim Howard has spoken highly of his understudy Jan Mucha, saying that he welcomes the competition that Slovakian has provided.
Mucha has put on some impressive displays in Everton's pre-season fixtures and had played every minute of every game prior to the clash with Birmingham.
Howard started the game against Birmingham, but the American has nothing but praise for Mucha, and is looking forward to fighting for a starting place this season.
Speaking to the club's official website Howard said: "It's important to have that competition, Jan is a very good goalkeeper, he's top quality.
"Competition and pushing each other is important, we all need it and it's part and parcel of football today.
"You can't really rest on your laurels, you have to keep pushing yourself every season, because if you stand still you're going backwards."
Howard provided a solid performance in Everton's 2-1 win over Birmingham and was pleased with his first pre-season outing.
He added: "I'm not there yet but it was good to get a start and there's definitely something to build on."