Dawson states Modric belief
Michael Dawson hopes Spurs can keep Luka Modric and has backed Harry Redknapp to strengthen the squad.
Last Updated: 11/08/11 6:19pm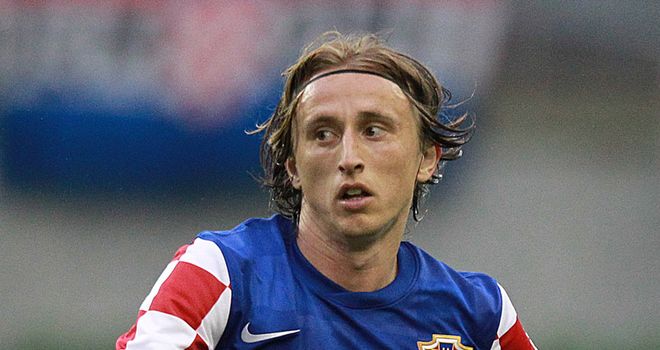 Tottenham captain Michael Dawson hopes the club can keep Luka Modric and has backed manager Harry Redknapp to strengthen the squad before the close of the transfer window.
Spurs have been unusually quiet so far this summer, with Brad Friedel the only major signing and much of the transfer speculation around the club involving the possible departure of Croatian Modric.
The 25-year-old midfielder has been the subject of intense interest from London rivals Chelsea, who have already had two bids rejected by the White Hart Lane club.
With the Blues rumoured to be preparing a third offer for the playmaker, Dawson stated his belief that the club can hold onto him.
"I certainly hope so [keep Modric], he is a top player, the chairman has come out and said he is not going to sell and I hope we can keep him," said Dawson.
Improve
Dawson also backed chairman Daniel Levy and boss Redknapp to bring the required players in to help the club back into the UEFA Champions League places after narrowly missing out last season.
"If you look around the dressing room you can see we have a fantastic squad," added the former Nottingham Forest defender.
"I'm sure the gaffer and the chairman will want to bring in one or two as you always want to improve, freshen things up and go one better this year.
"We had some great nights last year in the Champions League, we went to some great places and It where you want to play your football. Our aim is to break in there again."