Swansea chief salutes Rodgers
Swansea City chairman Huw Jenkins has praised Brendan Rodgers for his swift return to work following his father's death.
Last Updated: 13/09/11 4:00pm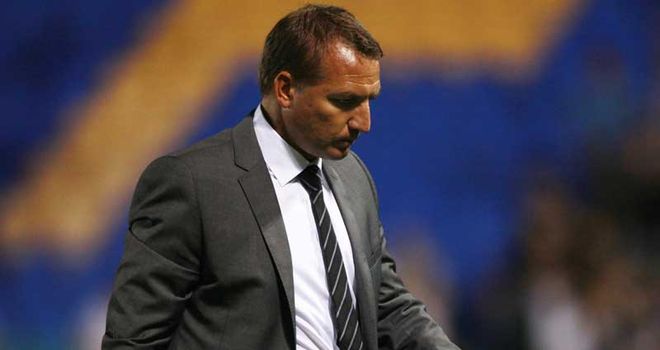 Swansea City chairman Huw Jenkins has praised manager Brendan Rodgers for his swift return to work following the death of his father.
Rodgers was unable to travel with the Swans team to London at the weekend for their Premier League match against Arsenal at the Emirates Stadium, as his 59-year-old father Malachy passed away in the early hours of Saturday morning because of cancer.
However, 38-year-old Rodgers, who lost his mother Christina to a heart attack around 18 months earlier, is expected to return to Swansea on Tuesday after the funeral service on Monday, making his boss Jenkins proud of his professionalism.
"Brendan has had a tough time personally over the last 18 months," said Jenkins. "But he is a special person who provides real strength for his family.
"He is a young man and things like this are a massive weight on anyone's shoulders. But he has coped with things remarkably well.
Special
"He has something special about him and I think he's shown that with everything that has happened.
"Everyone within the club, together with our supporters, felt for Brendan on Saturday and our thoughts have remained with him and his family at this sad time.
"It puts football into perspective and we've told him he can take as much time as he requires. But knowing Brendan he will be back soon chomping at the bit.
"I spoke to Brendan on Sunday night and his last words to me were that he will return refocused and planning our success over the next nine or ten months."
The Swans lost 1-0 to Arsenal and are currently second from bottom in the table with two points from four matches.