Ivanovic dismisses United fears
Chelsea defender Branislav Ivanovic says he is unfazed by Man Utd's impressive start to the Premier League campaign.
Last Updated: 14/09/11 4:12pm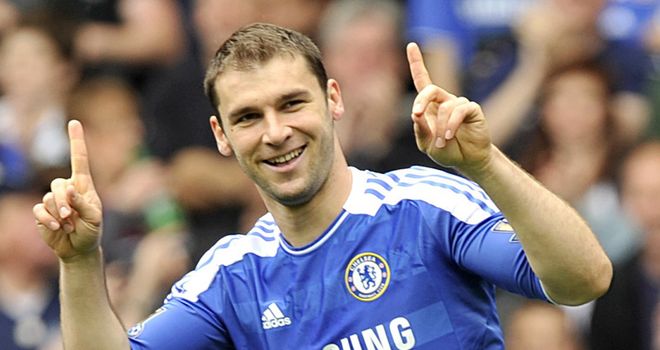 Chelsea defender Branislav Ivanovic says that he is unfazed by Manchester United's impressive start to the 2011/12 Premier League campaign.
The defending champions have won all four of their league matches so far and are currently at the top of the table, level with rivals Manchester City.
Andre Villas-Boas' Chelsea are third with 10 points and at Old Trafford on Sunday for what promises to be an exciting clash, and Ivanovic is ready for the challenge.
"United started very well this season but, if you remember, we started last season the same," said the 27-year-old referring to the Blues' good start to the 2010/11 campaign that eventually ended in disappointment.
"They've improved as a group but we have our aim, we have our idea and we try to use this on the pitch.
"It's going to be the hardest game for us until now and we have to show more than 100 per cent of our power."
Lessons learned
Towards the end of last season United got the better of Chelsea both in their Premier League and Champions League clashes, but Ivanovic explains that it is going to be different.
"Last season was a different situation because we had to win there, and when you play a big game away and you have to win, psychologically, it's completely different," enthused the Serbia international.
"We have to take a good message from these two games and we have to be more motivated from those games which we lost.
"It's the first big, big test for our team, how we've improved, and we're going there trying to show our best football and to take a good result
"We can also go on the top after this game," he continued. "Psychologically for both teams, it's a very important game.
"Every tackle, every pass, everything, you feel directly how strong your opponent's performance is."