Wenger has sympathy for Kean
Arsenal manager Arsene Wenger has said that he has 'a lot of sympathy' for Blackburn Rovers boss Steve Kean.
Last Updated: 16/09/11 2:13pm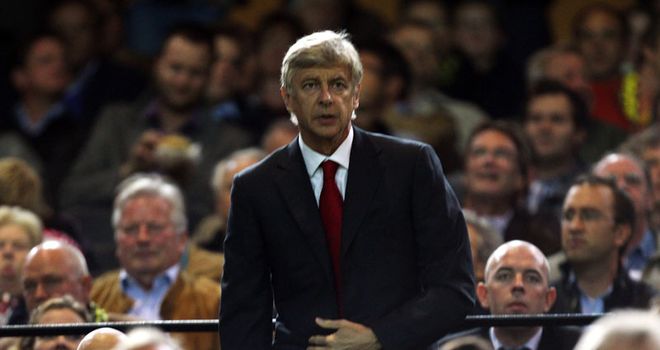 Arsenal manager Arsene Wenger has said that he has "a lot of sympathy" for Blackburn Rovers boss Steve Kean.
Blackburn are at the foot of the Premier League table, having picked up just one point from their opening four matches, and host the Gunners at Ewood Park on Saturday.
There are reports that a section of the Rovers supporters are planning to organise a protest march prior to kick-off despite Kean maintaining that he will turn around the results in due time.
Kean's counterpart for Saturday's clash, Wenger, has now backed his fellow manager and has explained the intense pressure club bosses work under at the moment.
"It is hard for everybody, even for those who manage for 30 years," said the Frenchman. "I just believe this job is difficult.
"Everyone who has been in it knows it, and how much depends on the situation you are in at the moment.
"I have a lot of sympathy for Steve Kean. He is a young manager and you want to give him time to do his job.
"A lot of time you complain the British managers do not get a chance and I can understand that but when they do get a chance you must give them time."
One-off result
Wenger himself has come under criticism this season following a disappointing start to their Premier League campaign in which they lost 8-2 to Manchester United at Old Trafford.
The Arsenal boss, though, has dismissed that result as a "one-off" and is confident that they will challenge for top honours again this term.
"The atmosphere was very down after the Old Trafford game, but since we have put two results together and that changes straight away the atmosphere in the camp," explained the 61-year-old.
"People at the moment have a definite opinion. One game is played, and everyone knows who will win the European Cup, who will win the championship, everybody knows absolutely everything.
"When it is wrong the next day, nobody says 'sorry I was wrong'.
"You have to consider that last year we were the best away team in the league, and Old Trafford was a one-off result.
"You cannot take that as a general rule, and what we have achieved over the last few years away from home is what people forget.
"We put a lot of effort in at Udinese (Champions League play-off tie), and lost a lot of players before that game at Old Trafford."