Mancini gives Hargreaves hope
Manchester City boss Roberto Mancini believes Owen Hargreaves could claim a regular first-team spot.
By Matthew Skinns
Last Updated: 23/09/11 3:19pm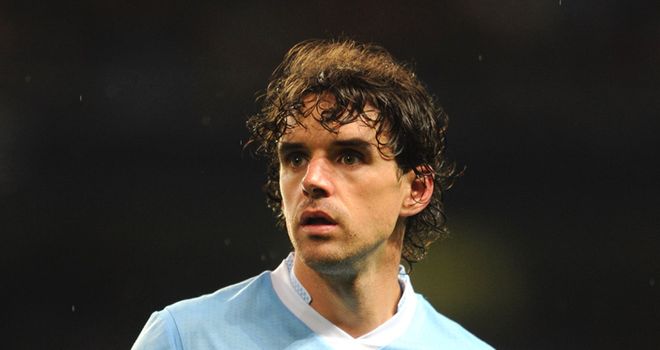 Roberto Mancini believes Owen Hargreaves could secure a regular first-team place in his Manchester City side should he remain consistent.
The injury-prone midfielder scored on his debut for City as they sealed a 2-0 victory over Carling Cup holders Birmingham in the third-round of the competition.
"I am happy for Owen," said Mancini. "He did very well. He played without a problem. As a first game, it was good. I hope he can continue to play without a problem. This is the most important thing.
"The crowd gave him a great reception. This guy deserves everything. After two years with so many injuries, for an important player like him to come back is really difficult.
"He could be an important player. If he doesn't have a problem in the next weeks, he could be part of my first team in a month or two. It depends."
The 30-year-old hopes to revive his career after managing only 39 appearances for Manchester United in his four years at the club.
No problems
Mancini added: "There are no problems, apart from a bit of tiredness.
"He has been out for two years, which is a long period. He has worked hard for the last six months in Canada. And I hope it has solved all his problems.
"I don't think they (United) got it wrong. I just hope he will be lucky in the next two years.
"After something like this, it can happen that after one or two games he might have a problem with his ankle or hamstring or something.
"But I remember him very well when he played for United and Bayern. He was an incredible midfielder.
"United paid 17million for him and he is 30 years old. On top form he is one of the best midfielders in Europe."