Best issues warning
Newcastle striker Leon Best has warned opposing clubs not to underestimate the Magpies following thier unbeaten start to the season.
By Matthew Skinns
Last Updated: 10/10/11 2:58pm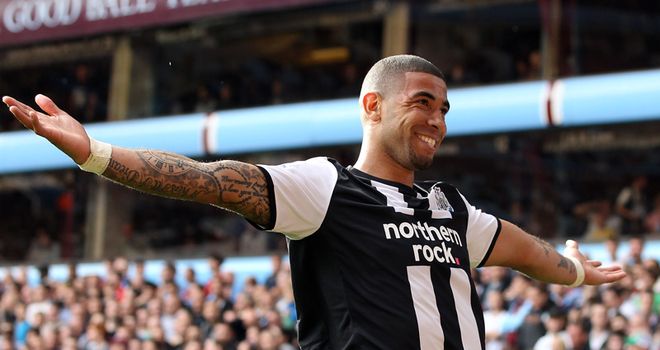 Newcastle striker Leon Best has issued a warning to opposing clubs not to underestimate the Magpies following their unbeaten start to the Premier League season.
Alan Pardew's side face Tottenham this Sunday on the back of a 2-1 victory over Wolves that saw them go into the international break in fourth place.
Despite three high-profile departures of former-captain Kevin Nolan, Joey Barton and Jose Enrique in the summer, the Magpies have made an unprecedented start to the campaign.
With three goals to his name this season, Best is confident they can continue to build on their form as they look for their third consecutive victory this weekend.
"We are showing we can play football, score goals and win games," he told the Shields Gazette.
Winning
"We need to keep winning, and 15 points from seven games speaks for itself."
The 25-year-old insists criticism only goes to fuel the team's drive as they continue to defy the odds, adding praise for strike-partner Demba Ba.
"I think, in a way, the critics do help us," he admitted.
"I've had critics all my life, and I enjoy proving people wrong. It's been unbelievable, and we're delighted (with the start to the season).
"When people say things, it only increases our morale and brings us closer.
Delighted
"I had shots blocked against Wolves, and I probably could have shot more, but Demba Ba was in better positions and I've played him in.
"I'd be delighted for him to score as much as myself.
"If we're scoring goals, we're winning games.
"That's the main thing. If we're successful individually, we're going to be successful as a team.
"We play for each other and gain each other's trust. We believe in each other on and off the pitch.
"The most important thing to do before the international break was to get up to 15 points. We wanted to stay in the top four, and we've done that."