Hodgson unfazed by drop zone
Roy Hodgson admits he is not worried about relegation after West Brom's 4-0 thumping of Sunderland.
By Hayley Paterson
Last Updated: 25/02/12 7:06pm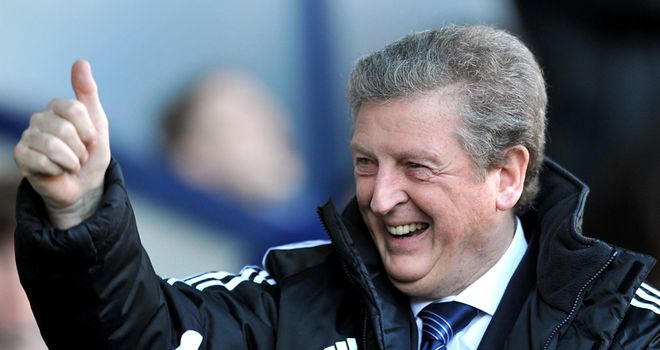 Roy Hodgson admits he is not worried about relegation after West Brom's 4-0 thumping of Sunderland meant they moved 11 points clear of the drop zone.
In-form Peter Odemwingie netted twice with James Morrison and Keith Andrews adding to the scoresheet as Martin O'Neill's side crumbled at The Hawthorns.
That pounce on the Black Cats following their previous 5-1 drubbing of Wolves sees them now with a solid gap above the bottom three.
"There are still 12 games to play and we will lose some of those because they are tough fixtures against a lot of teams above us," Hodgson said.
Relegation
"But it's an 11-point gap (over the bottom three) plus a better goal difference. That is an awful lot of points. Our aim is to stay in this league for a third successive season but I don't think I need to be worrying too much about asking questions about relegation.
"There are 12 games left to play and all the teams at the bottom haven't got a point a game on average.
"They had better start getting more points than they have in the last 26 games otherwise they won't reach us."
Albion made light work of their previously in-form opponents and Hodgson was delighted with the hosts' flying start when Odemwingie netted in the third minute.
"Sunderland are the in-form team alongside Manchester City and Manchester United. We knew we were up against it. But luckily we started so well and got the early goal which eases the tension and we were able to gain a resounding win," he added.
Extra goals
"That was largely because Sunderland had to throw caution to the wind in the second-half and left themselves open to the counter-attack and we got the two extra goals.
"The tempo, passing and movement was good, we were intensive in our defending and if you do that, you give yourselves a chance to benefit from the confidence of the derby win at Wolves.
"We got a bit casual at 4-0 but that depends how much of a perfectionist you want to be."