Coates defends Stoke's style
Stoke chairman Peter Coates has defended their style of play after Roberto Mancini appeared angered by their approach.
Last Updated: 26/03/12 7:37pm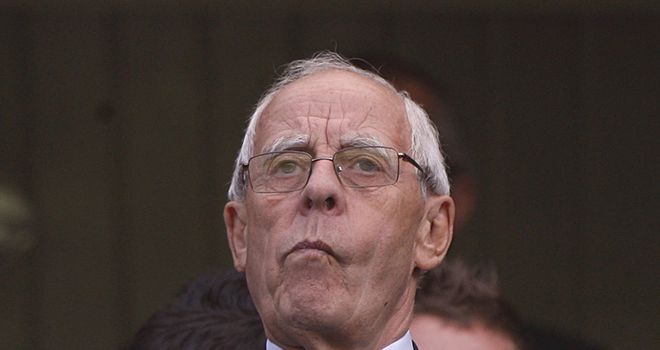 Chairman Peter Coates has defended Stoke's style after Manchester City boss Roberto Mancini appeared angered by their approach in the sides' 1-1 draw.
Mancini failed to shake hands with Potters boss Tony Pulis after seeing his side drop crucial points in the title race and then sent No 2, David Platt, to speak to the media in his place.
The Italian made an elbow gesture during the game as David Silva was caught by Dean Whitehead but Coates rubbished talk of rough-house tactics - and said Stoke had grievances of their own.
"It's disappointing, we believe we are fair," Coates told Sky Sports News. "Records say we do OK in the Fair Play League.
"The incident with Whitehead was not intentional, he caught his ear. We could have had a penalty with the Gareth Barry incident but we get on with it.
"We don't lie down, we don't fall over, we're strong and physical but I don't accept we play the game anything other than in the right spirit.
"This idea we're a team of giants just doesn't bear relation to the facts - Chelsea are a big team, City are a big team."