Wenger - Money time for United
Arsene Wenger believes Man Utd's ability to handle 'money time' has given them the edge over Man City in the Premier League title race.
Last Updated: 07/04/12 10:42am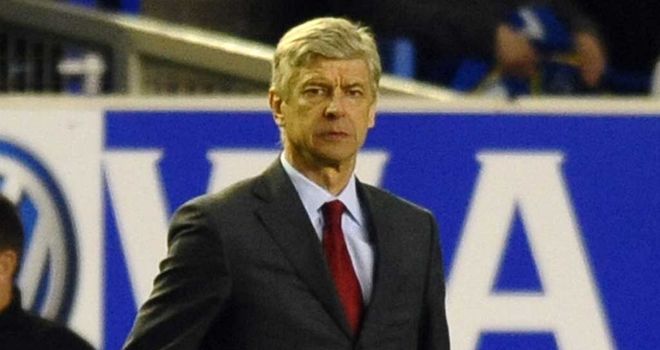 Arsene Wenger believes Manchester United's ability to handle 'money time' has given the reigning champions the edge over Manchester City in the Premier League title race.
United have won 10 of their last 11 games to open up a five-point lead over City after their local rivals surrendered top spot following a stuttering run of form.
The advantage could be increased to eight points by the time City take on Arsenal on Sunday afternoon and Wenger believes United are now in a comfortable position.
The Arsenal manager pinpoints the Red Devils' experience as a key factor in this season's battle for the title, which was evident in Monday's 2-0 win at Blackburn Rovers.
Security
"Manchester United are surprisingly in a comfortable position, no one expected them to be because they did not look absolutely irresistible this year," said Wenger.
"You could see that again on Monday night against Blackburn, but they managed to win the game.
"If Manchester United make it to the title, it is really down to experience.
"At Blackburn when [Ryan] Giggs came on in the last 15 minutes you thought 'they can only win it now' because they know how to deal with the money time, that means the last 15 minutes in football when it is 0-0.
"They don't make a mistake, they have that security at the back. United have won so many titles because they are not nervous."
City boss Roberto Mancini feels that, should his side lose to the Gunners, it would be almost impossible to overhaul such a deficit in the remaining six games, but Wenger does not believe things can be put so simply.
He added: "They still play Man Utd at home so it's far from over. The fight is open.
"Manchester United at the moment has a little advantage, but we will see. It is very difficult to predict what will happen."