Michael Owen hints he may decide on future destination on Wednesday
Former England striker Michael Owen could announce on Wednesday where he will next play.
Last Updated: 04/09/12 6:18am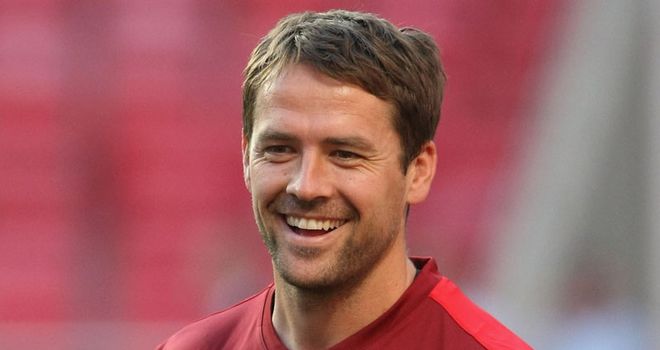 The 32-year-old, a free agent following his release by Manchester United at the end of last season, has been linked with a return to Anfield as well as with Stoke, Everton and Sunderland.
The Liverpool rumours have grown since Friday following the club's failure to sign a new striker on transfer deadline day and remarks from manager Brendan Rodgers suggesting he is receptive to the idea.
Owen has been in discussions with unnamed clubs and fuelled speculation a decision might be imminent by tweeting a picture of his boots and shin pads with the message: "The tools of my trade are stacked and ready to go!"
After Marseille-bound player Joey Barton responded with, "Where u off mate?", Owen eventually replied with: "I will tell you on Wednesday!"