Arsenal manager Arsene Wenger insists the club are 'not scared' to spend money
Arsene Wenger insists Arsenal are not afraid to pay big transfer fees but says spending has to be done correctly.
Last Updated: 27/09/12 2:41pm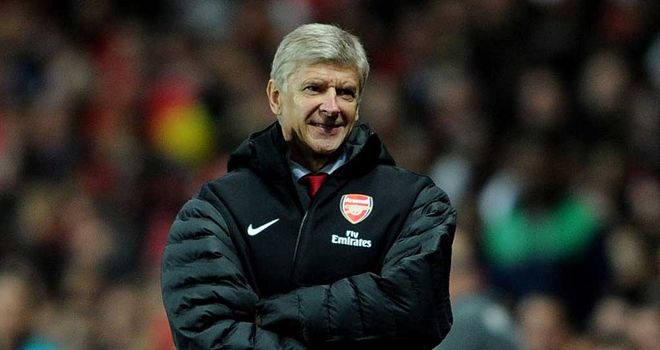 The Gunners' parent holding company are set to post their latest set of financial results on Thursday and they should again paint a secure financial picture for the club.
In addition to those results, the sale of former captain Robin van Persie to Manchester United provided another cash injection, although that was offset by the signings of Lukas Podolski, Santi Cazorla and Olivier Giroud.
Wenger describes the continued positive financial situation at the Emirates Stadium as "very pleasing" although he admits a balancing act is needed when it comes to using the cash reserves.
"We want to spend our money in the right way. We are not scared to spend the money," said Wenger.
"With some clubs we can't compete on certain players - and for the rest, we only want to bring in players who add something to our squad and give a chance as well to the young players we have.
"We have good players, because to buy one more, we have to get one out."
Arsenal's latest set of results are up to the end of May and will be posted in full on Thursday afternoon.
Wenger added: "Our numbers are good. Under the actual circumstances this is quite positive because the whole (global) environment is not positive.
"We are very lucky because we have a good support and the income of our gates is very high. We have to maintain that by keeping our fans happy and to continue to manage well in the way that we do it."