Fernando Torres tells Chelsea boss Roberto Di Matteo he does not need a rest
Fernando Torres has told Roberto Di Matteo he is in no need of a rest despite starting all Chelsea's games this season.
Last Updated: 30/09/12 2:17pm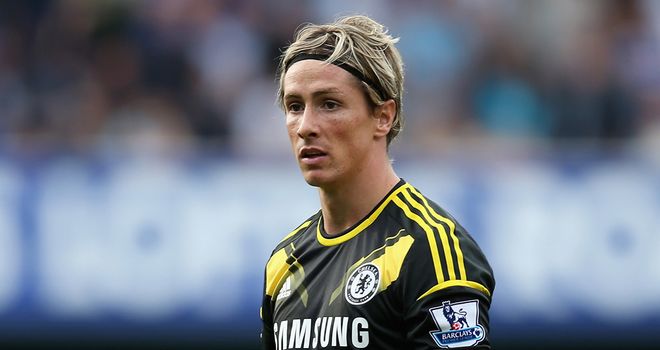 The Spaniard's goal at Arsenal was his second in as many games and his fifth since Didier Drogba's departure left him as Chelsea's No.1 striker.
Daniel Sturridge's absence has deprived Di Matteo of a credible alternative at centre-forward, and Torres has started every game in every competition.
But after playing second fiddle to Drogba for most of last season's big games, that suits Torres.
He said: "I've been resting last season too many games, so I'm fresh now. I'm feeling good."
And the £50m signing is enjoying playing with new recruits Eden Hazard and Oscar, who have joined Juan Mata in a revamped attack.
He said: "If you have great players, you have to use them. That gives you more chances to score and to win."
He added: "Arsenal are a great team in possession but we were not scared to keep the ball.
"Also, this is the best way to defend, and this is one of the main reasons why Chelsea are not conceding too many goals, because we have the ball and we do it with quality.
"So why can't all of these kinds of players play together?"