Manager Brian McDermott told his Reading players need to appeal more
Brian McDermott says Reading have seen decisions go against them this season because his players did not appeal enough.
Last Updated: 04/10/12 5:06pm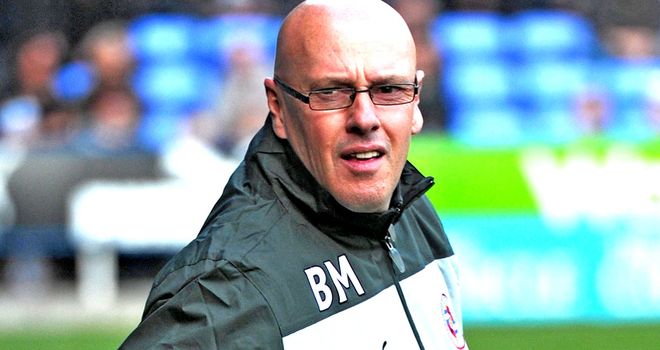 Reading were on their way to a first league win of the season against Newcastle last weekend before Demba Ba's 83rd-minute equaliser was put through the net by the striker's arm.
And McDermott admits he is baffled with comments made by officials, which suggested a more passionate appeal could have seen a different outcome.
"I feel a sense of injustice because there was an injustice - obviously the goal shouldn't have stood," said McDermott.
"My concern slightly, or more than slightly, is the conversations with two people now; the match delegate at the Chelsea game said that my players didn't appeal for the (Fernando) Torres offside goal, and the fourth official said to my goalkeeping coach that only two of my players appealed (against Newcastle).
"For me it is very difficult to take that, what are we asking? If we appeal for every decision we might get one or two?
"The last thing we want is for our players to start trying to referee the game, we have to let the referee and the assistant referees get on with their job and that is what we are trying to do.
"So that is the concern for me, the two separate things that have been said to me."