Martin O'Neill: Sunderland's Simon Mignolet as good as Manchester City goalkeeper Joe Hart
Sunderland manager Martin O'Neill says that goalkeeper Simon Mignolet is just as good as Manchester City's Joe Hart.
Last Updated: 05/10/12 10:07am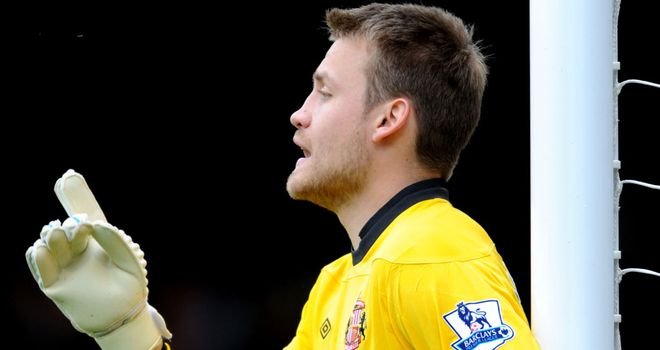 The 24-year-old joined the Black Cats from Sint-Truiden in 2010 and has progressed over the past two years into one of the most reliable goalkeepers in the Premier League.
O'Neill now says that Mignolet's performances for Sunderland this season have been as good as Hart, who is rated by many football observers as the best goalkeeper in the world.
"He's been fantastic for us, absolutely splendid," O'Neill is quoted as saying in the Daily Telegraph.
"There are parts of his game he wants to improve on, but I tell you he is as brave as a lion. He's been as good as anyone in the Premier League this season.
"He made two great saves against West Ham to earn the team a point and two more against Wigan last weekend which were incredible saves.
"We would have gone two down if it wasn't for Simon's saves in the first half. He kept us in the game big time and maybe his work has gone a little unnoticed.
"When I look at Joe Hart I see an excellent goalkeeper, his performance for Manchester City against Borussia Dortmund in the Champions League was sublime, but Simon is playing just as well."