Arsenal boss Arsene Wenger does not want players putting pressure on referees
Arsenal manager Arsene Wenger maintains referees must always be free to make decisions for themselves.
Last Updated: 05/10/12 3:44pm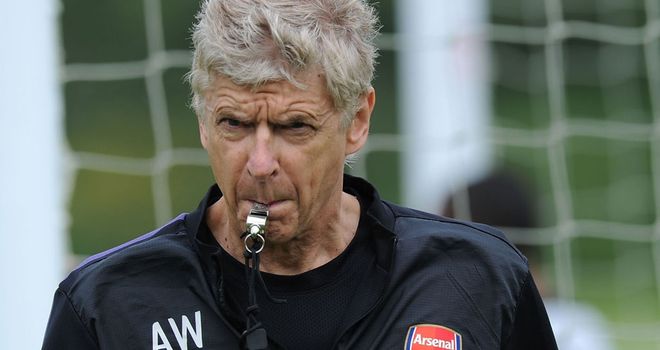 Reading boss Brian McDermott sparked debate earlier this week by revealing he had been told by officials that his side were denied key decisions because they had not appealed vociferously enough.
The Royals were seemingly half-hearted in their complaints about Demba Ba's late equaliser that he diverted in with his hand for Newcastle last weekend.
And there were also stifled appeals when Fernando Torres tapped home from an offside position for Chelsea earlier in the season.
While McDermott could be forgiven for advising his players to argue their case more strongly in future, Wenger feels the referee should be allowed to make decisions in peace.
Speaking ahead of Arsenal's Premier League trip to West Ham on Saturday, Wenger said: "It is down to the referee to make the right decision.
"Once he has given a penalty, once he has given a goal, who was offside, (the referee) will not come back on his decision anyway.
"The press has made, and rightly so, campaigns that the players should leave the referee alone.
"Sometimes you question yourselves, when the other teams do it and your players don't do it, that you have a little disadvantage, but I don't think it can be a rule for us to encourage our players to do that.
"We should leave the referee as much as we can alone to make his decisions."