Alou Diarra was frustrated to get injured so early into his West Ham career
West Ham midfielder Alou Diarra has spoken of his frustration at picking up an injury so soon after his summer move.
By Patrick Haond
Last Updated: 09/10/12 3:39pm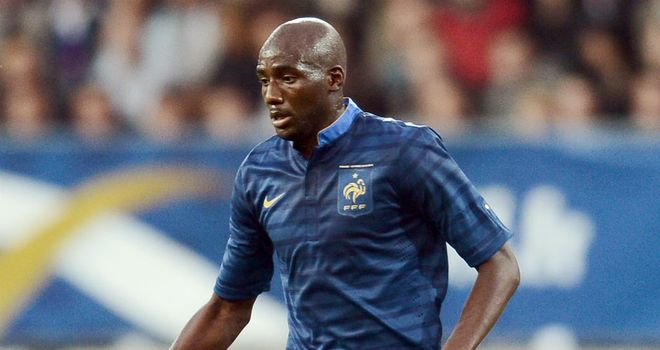 The France international made just two appearances for his new club in August before suffering a thigh strain during training last month.
Diarra admits having injury hinder his start to life in East London is annoying but is focused on regaining fitness.
He told France Football: "In my mind I am fine, but physically I am not so well.
"I picked up a serious right thigh strain about a fortnight ago. The examinations revealed quite a big hematoma.
"The club doctor stated I will need two months to recover, but I hope it will be a little less.
"You just have to put up with it, get good treatment, and let it heal to avoid relapse. But after starting for a new club it is quite annoying."
Determined
Diarra spent time on Liverpool's books after joining in 2002 but was sent out on three loan deals before eventually departing for Lens without appearing for the Reds.
Since then the 31-year-old has been determined to play Premier League football and says the decision to join the Hammers was a no-brainer, despite the fact Marseille wanted to keep him.
"West Ham is not a promoted side like any other," said Diarra. "We have achieved a very good start to Premier League.
"It is not by chance if I made the decision to join West Ham. It is perfect club at which to adapt to England."
He added: "(During my time at Liverpool) I passed like a mirage. I immediately asked to be loaned to France. I didn't have time to become immersed with the English culture.
"I've wanted to come back to England for a while."
Regarding his departure from Marseille, the midfielder said: "Marseille didn't kick me out.
"I had a talk with new coach Elie Baup. He told me he wanted to keep me, and rely on my experience. We were both honest and sincere.
"If I wanted I could have stayed at Marseille. I was fine. I still had two years remaining on my contract."