Derek Llambias makes passionate defence of Mike Ashley's Newcastle reign
Derek Llambias says Mike Ashley's critics "don't understand" how much has been achieved during his time at Newcastle.
Last Updated: 10/10/12 12:37pm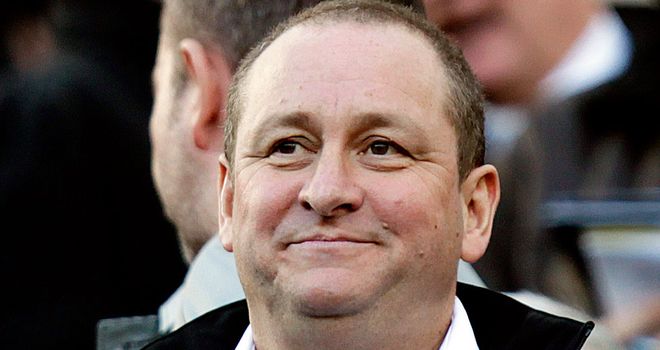 A four-year shirt sponsorship deal with loan company Wonga is the latest Ashley initiative to rile supporters who have long been opposed to the sportswear tycoon's five-year-old ownership.
Tension remains between terrace and boardroom despite success on the pitch under Alan Pardew, who was initially dismissed as a 'yes man' for the regime when he replaced the popular Chris Hughton.
Pardew recently committed to the club for eight years and Llambias reckons that deal - and Wonga's commitment to fund an Academy which is now all-but guaranteed Category One status - represents a huge fortnight's work.
He told the Journal: "We've been plugging away, slowly. You don't understand what we've done - we've done a good job. We've been realistic about what this club can do and what it can do in the future.
"Financially we are stable and we will get stronger and stronger. Financially we don't take anything out of the club, remember that. We don't charge the club any interest on the loans - we're not interested in that.
"What we want to do is bring something to the club and eventually, with eight years' stability, hopefully we'll do that. It's been a big fortnight - a very big fortnight. It's all about the season for us now."