Mikel Arteta thriving on responsibility at Arsenal
Mikel Arteta says he is trying to set an example to the younger Arsenal players with his behaviour on and off the field.
Last Updated: 11/10/12 8:00pm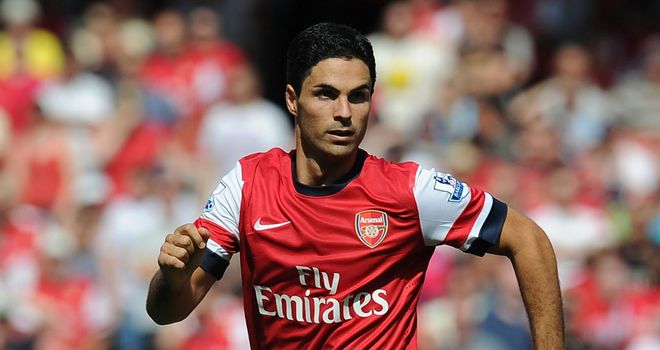 The Spanish playmaker prides himself on his professionalism and knows it is important to be a good role model, not only for his less experienced team-mates but also the wider public.
"On the pitch and away from it I have been trying to behave the way I think we should, because I think we have a big responsibility [as footballers]," he told Arsenal Player.
"Not only for ourselves but for what we represent to other people. We are in a very lucky position and we have to take advantage of that and use it in the right way. Sometimes we make too many mistakes!"
Arteta understands that the Arsenal players at the start of their careers will follow in the path of the more senior squad members.
"I am still 30, and I'm used to playing with guys who are 34, 35 and 36, but at Arsenal when you get to that age you are one of the oldest, if not the oldest!" said Arteta, who was made vice-captain in the summer.
"It's a bit funny, but you know inside yourself that you have that responsibility and there are kids who are 17 and 18 and they are looking to you."