Jem Karacan hopes good form for Reading will be rewarded by Turkey call-up
Jem Karacan hopes his performances for Reading this season will earn him a call-up to Turkey's senior side.
Last Updated: 14/10/12 4:21pm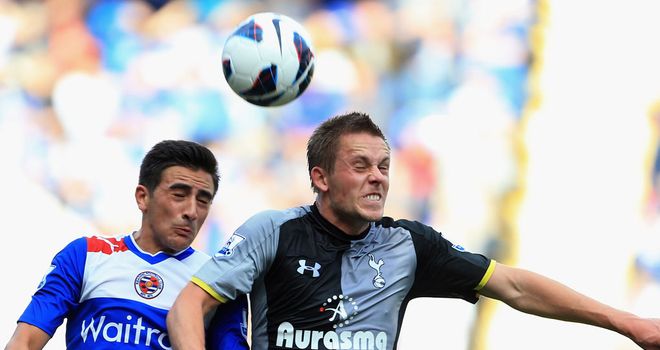 Karacan, whose father was born in Turkey, has represented the country at youth levels, but injury has hampered his progression to the full international stage.
"When the Turkish people say you're still not quite ready to come back, it's a bit of a kick in the ribs," he told Reading's official website.
"It's been a while coming back from injury, about five months, but I want to show them what I can do."
Karacan has thrived on the competition for places at Reading, starting six of their eight games this season.
"When you put the shirt, you know you've worked hard for it," said the 23-year-old. "We're always told that it's all about the team, which it is.
"If things aren't going your way then you've got to give 100 per cent. The Premier League is hard, not just physically, but mentally.
"You've got players popping up in places you don't expect, so you always have to be on your toes."
Reading play Liverpool away next weekend, but Karacan says the trip holds no fear following their shock FA Cup victory at Anfield in 2010.
"We've beaten Liverpool there before; we're not scared of them," stated the midfielder.
"We look at every game as a chance to get three points, that's all that's at stake.
"We just want to go out in every game and prove to people what we can do."